Do you know someone who takes adversities and uses them in a positive way, to help others? Barbaraa Techel is just such a wonderful person. Her beloved dachshund Frankie used a doggy wheelchair, due to IVDD (Invertabral Disc Disease). Frankie lived a full and happy life.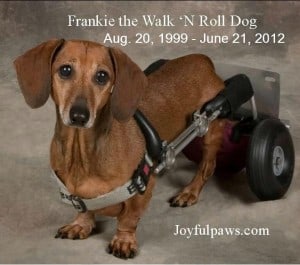 Barbara recognized that many pet parent's whose disabled dogs could
benefit from a wheelchair weren't able to afford one. So she started
Frankie's Wheelchair Fund, in Frankie's memory. The fund raises money to
help other dogs get outfitted with wheelchairs and live a full and
happy life like Frankie.
Every year, National Walk N' Roll Dog Day is celebrated on September 22nd. T-shirts sales help raise money for Frankie's Wheelchair Fund.
This year, Barbara is looking for your help in creating a slogan for the t-shirts.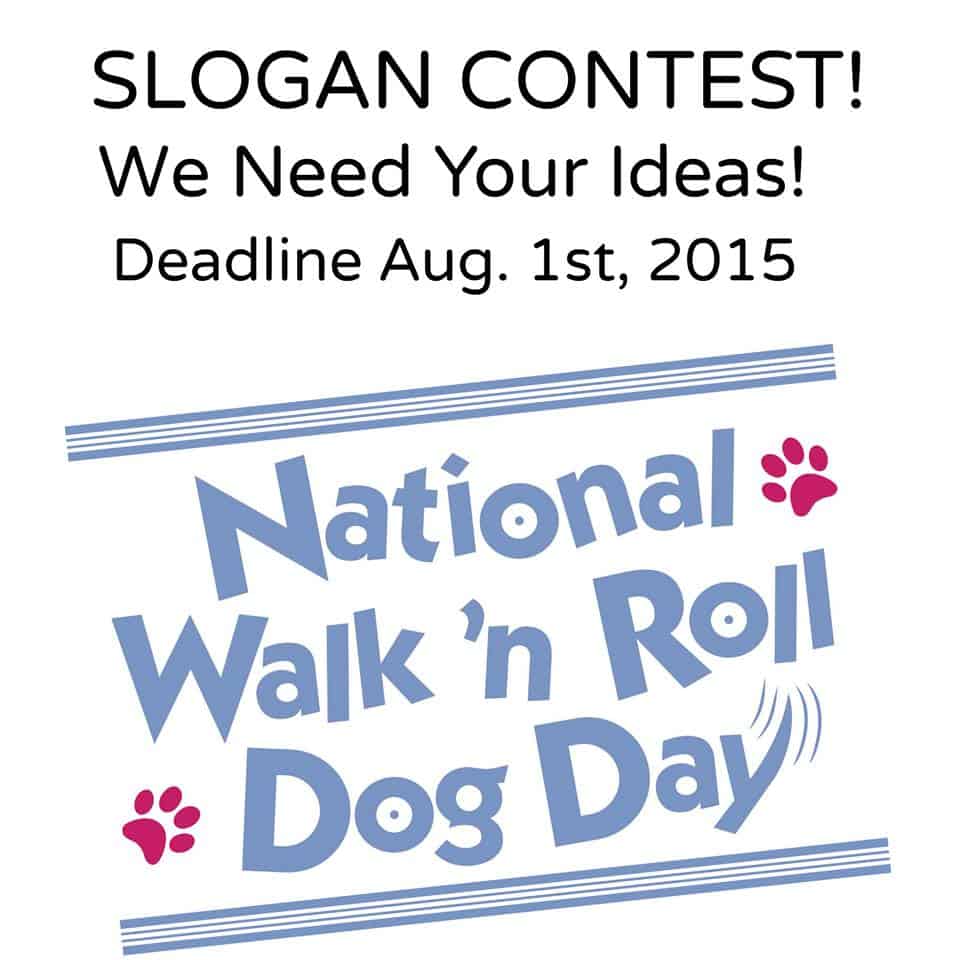 Here's a few great ideas submitted so far:
Team Wheelies
This is how we roll!
Keep calm and wheelie on
Artist Brianna Brunsell of www.sillydogmagnets.com is designing the t-shirt logo that will feature 3 different breed dogs in wheelchairs enjoying a wonderful life.
Share your ideas for slogans in the comment section on the
Slogan Contest Facebook page
. Entries are due by August 1st, 2015.
The winner will receive a free t-shirt and a signed copy of Barbara Techel's memoir,
"Through Frankie's Eyes: One woman's journey to her authentic self and
the dog on wheels who led the way."
(Open to US residents only due to cost of shipping.)
Help Barbara help walk n' roll dogs. So far, the fund has helped 43 paralyzed dogs. For photos and more information, visit www.nationalwalknrolldogday.com.