The holiday season is a time of family–no matter who or how many comprise your family, whether you live near or far, and of course, how many furry, feathered and scaled members are included.  So, for you and your family, I'm here to share a great giveaway I'm calling "Family Is a Gift."
There is nothing cozier than curling up with a good book, and this giveaway features a book for everyone–moms, dads, older kids and younger kids (and of course grandparents, caregivers, aunties and uncles and friends who feel like family, too!) Enter to win all four books, PLUS as our GIFT to your family, each author has selected a bonus gift too! One lucky winner will win everything!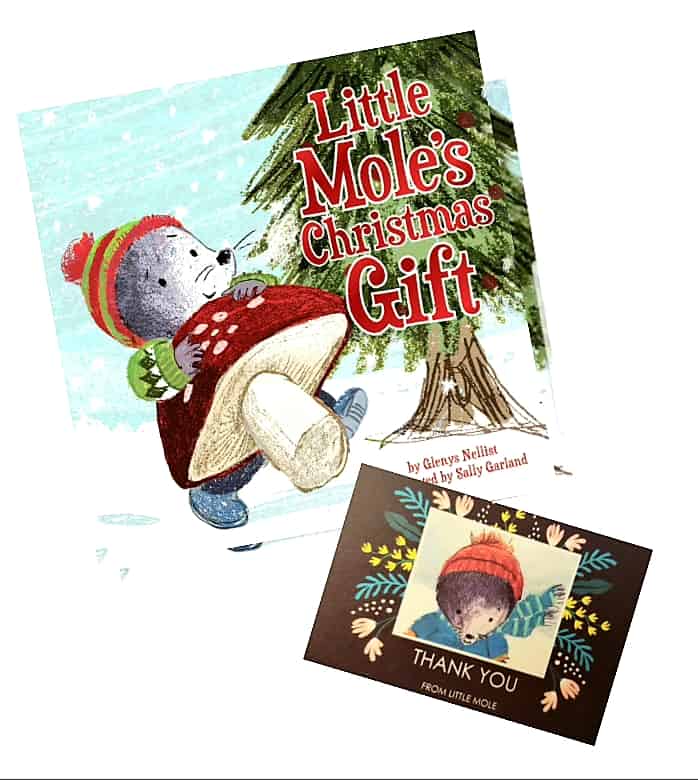 Little Mole fears Christmas is ruined when he gives away pieces of his present for mama to woodland friends in need, but ultimately, Little Mole discovers that his gift of giving was bigger than he ever imagined. Little Mole's Christmas Gift is a companion to Nellist's spring-themed picture book, Little Mole Finds Hope.
BONUS: The author is including along with this beautiful signed book, a hand-written postcard from Little Mole himself.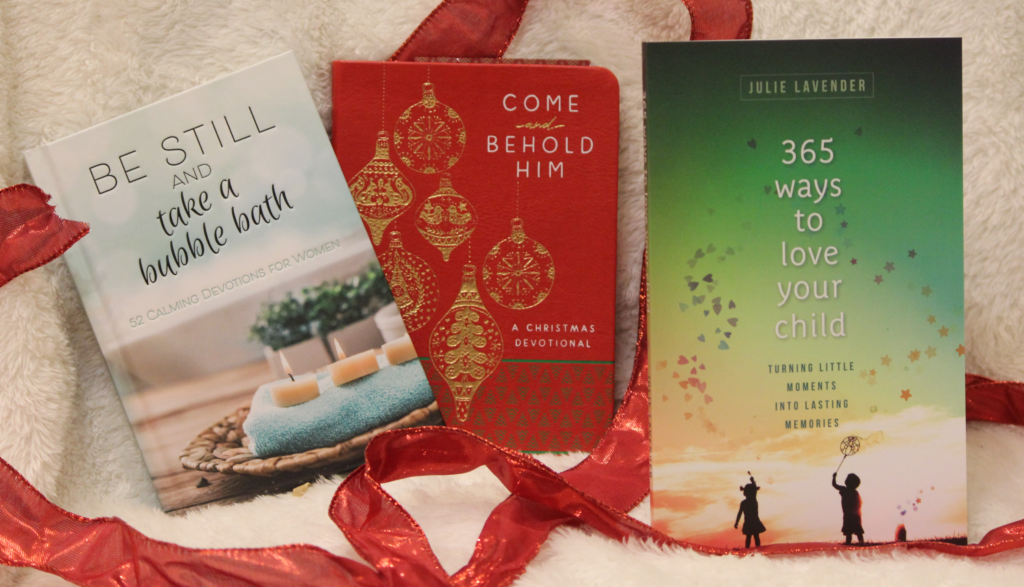 In 365 Ways to Love Your Child, Julie encourages moms, dads, and anyone who works with children to show kids every day with simple but meaningful gestures and activities how very much they are loved. Join Julie in expressing tangible acts of love to show your kids they are valued by their parents and, most especially, by God.
BONUS: The author is including two wonderful devotional books for you: Be Still and Take a Bubble Bath and Come and Behold Him Christmas Devotional.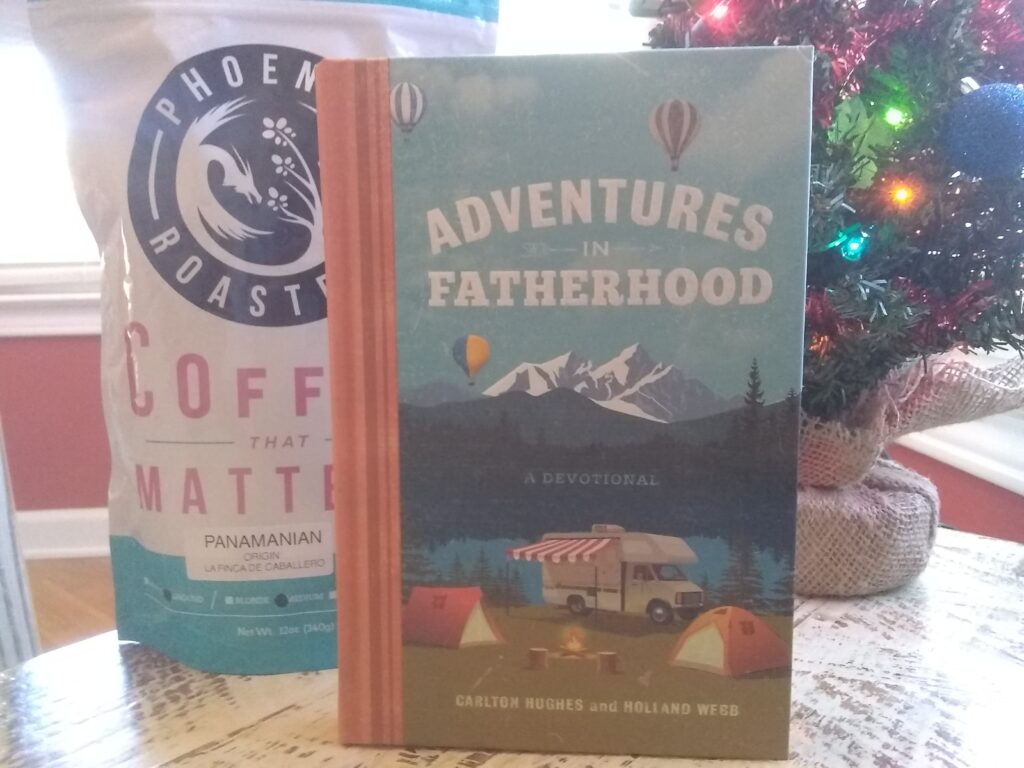 Adventure along with two dads in a devotional journey full of wisdom and warning. Being a great father is not for the weak of heart! It's an adventure every step of the way. Whether you're fixing boo-boos and changing diapers, or coaching soccer and carpooling teenagers, you'll find spiritual insight and practical advice in this devotional by Carlton Hughes and Holland Webb. The authors blend personal experiences with humor and spiritual application to encourage you, dad, to do your best for God and for your family.
BONUS: The author has selected delicious Phoenix Roaster coffee for you!
The Dog in the Dentist Chair...and other true stories of animals who help, comfort and love kids, by Peggy Frezon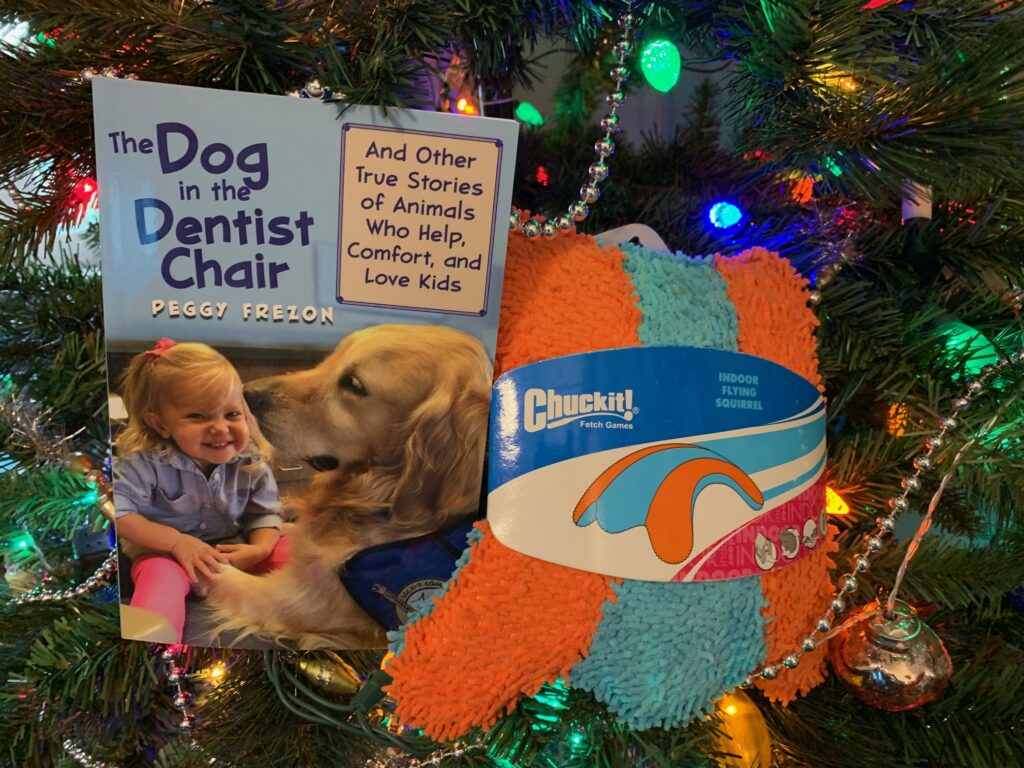 This is a heartfelt look at real-life animals who visit, cuddle, and help kids in unexpected and amazing ways: JoJo the golden retriever who calms anxious kids at the dentist, Gracie the therapy cat who encourages reluctant readers, Parfait the service dog who helps a boy with seizures, Magic the miniature horse who comforts children in hospitals, Ricochet the dog who surfs with special-needs kids, and others.
Each chapter, kids will recognize animals' great capacity for love and devotion, which reflects God's enduring love for us all. This book strengthens kinships with animals, encourages humane treatment, and helps kids build lifelong bonds with animal friends. Includes beautiful color photos of the actual animals, relevant and easy-to-read Bible verses, and ways children can give back and help animals.
BONUS: The author has selected a ChuckIt indoor dog toy for you to enjoy with your furry friend.
Open to U.S. residents only.  Enter via the Rafflecopter below.