Ernest and Petey think Chewy is really for the birds! Yes they do! Because we opened this box from Chewy the other day. They're used to finding their delicious food, tasty treats and sometimes even toys. But this time…..
Yes….bird seed!!
They were not impressed.
But me? I was excited to discover that
Chewy
now carries black oil sunflower seed. Ernest and Petey are not the only critters that need feeding around here. We've seen evidence of many little visitors in our yard.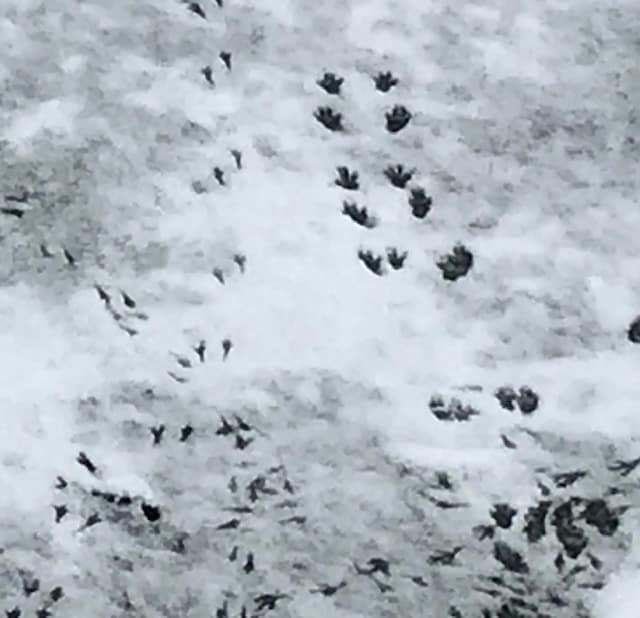 Look at all our friendly (hungry) visitors!
I love watching birds. And I even like squirrels! So we started feeding our feathered friends. But they eat a lot! Okay, and the squirrels help.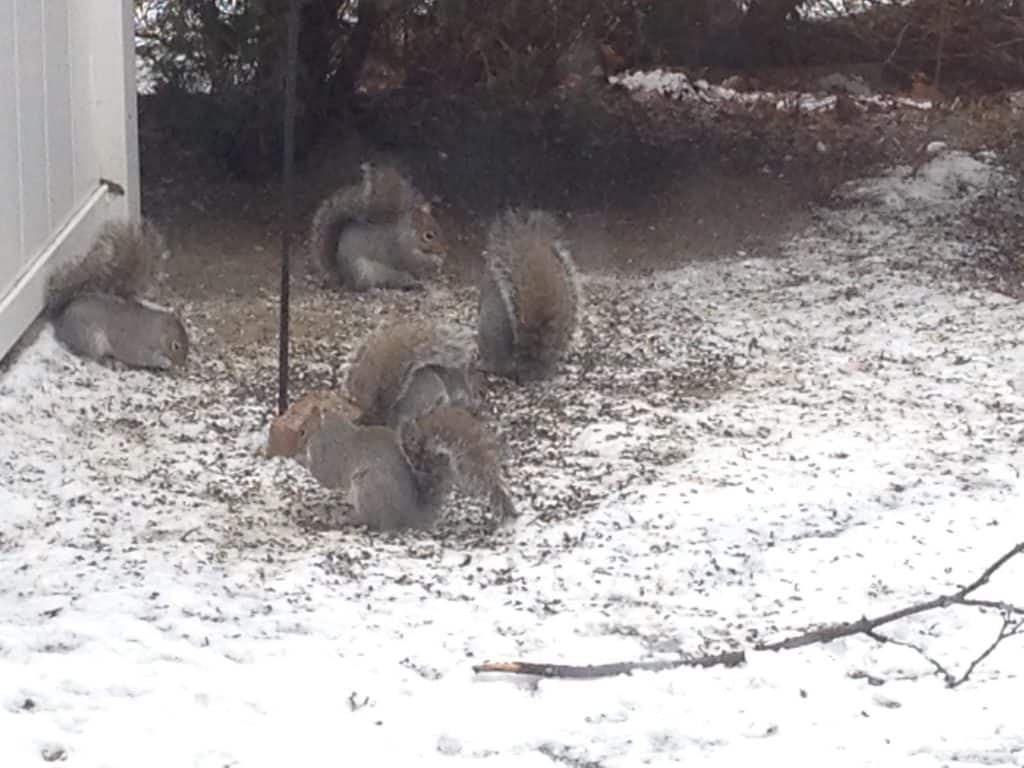 Step right up to the buffet.
Going out and buying bird seed is no fun. We have to make a special trip to the garden store, and then lug a heavy bag of seed through the store and into the back of the car, up the stairs, and into the metal can in the mudroom. Now, ordering it with Chewy, it is delivered right to my door! I love the convenience. I guess they won't refill my feeders for me, too.
We chose
Wagner's Four Season 100% Black Oil Sunflower Seed
Wild Bird Food. The seed has an extra thin shell that is easy for birds to consume. When I opened the bag I noticed that the seeds were clean and free of sticks or dust or other debris that you sometimes see in bags of shelled seeds. But the big question–did the birds like it?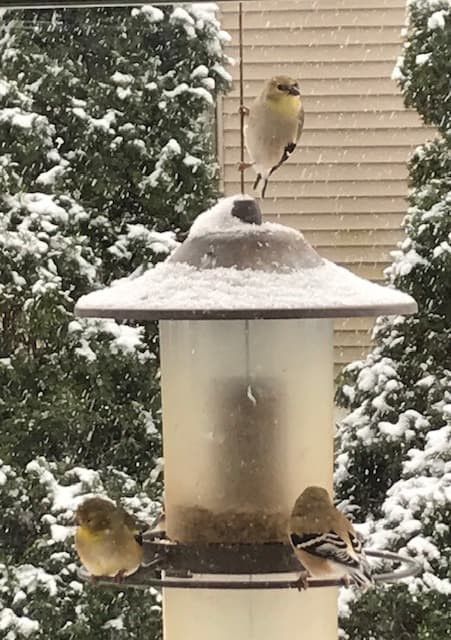 beautiful finches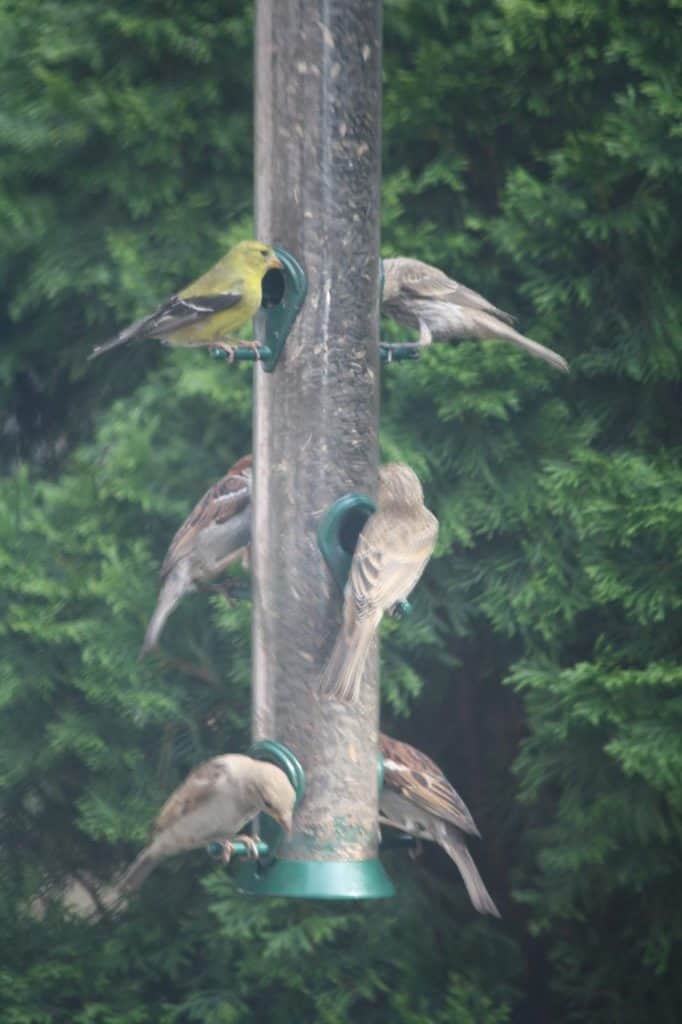 Every perch is full.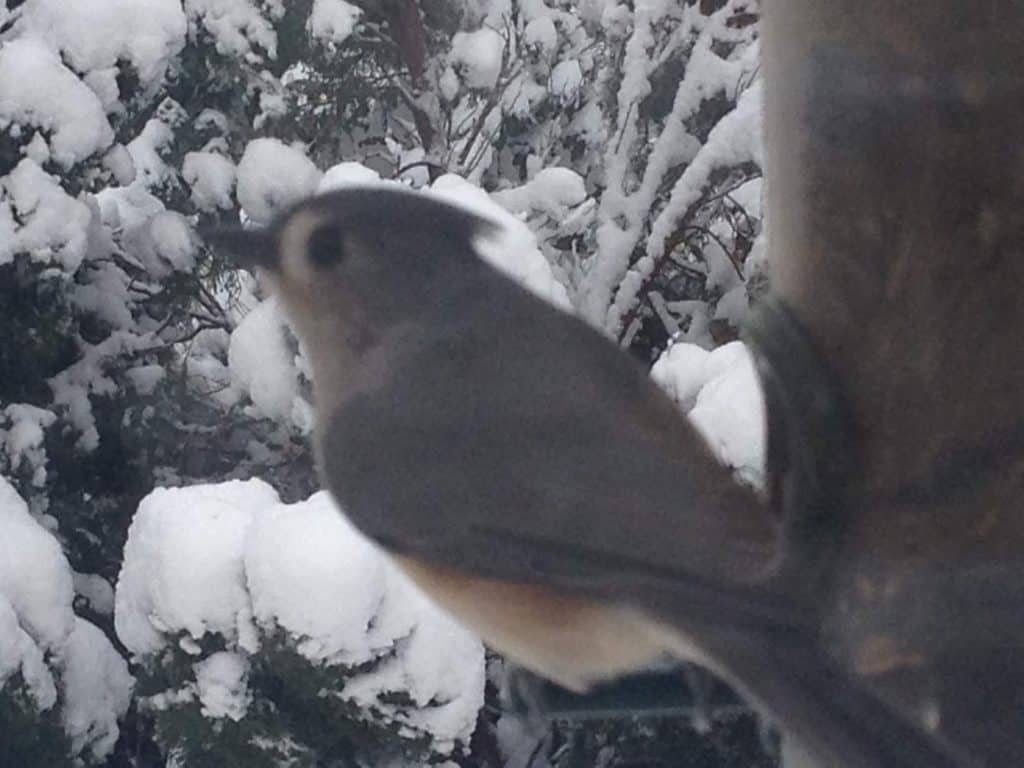 Tufted titmouse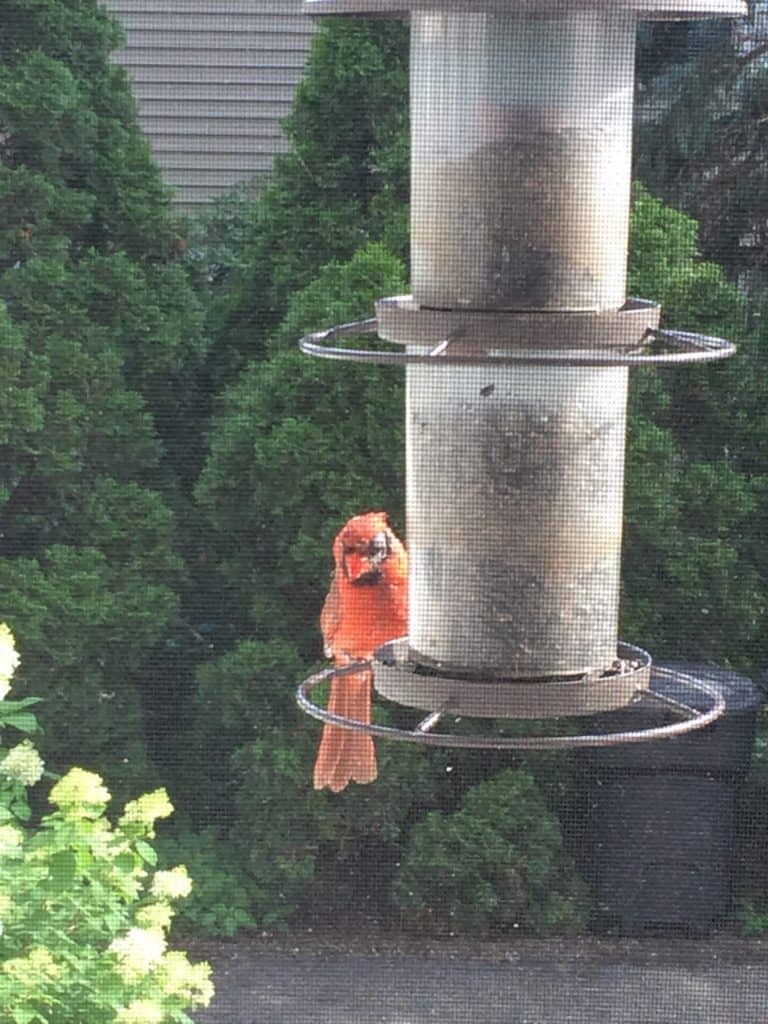 Male cardinal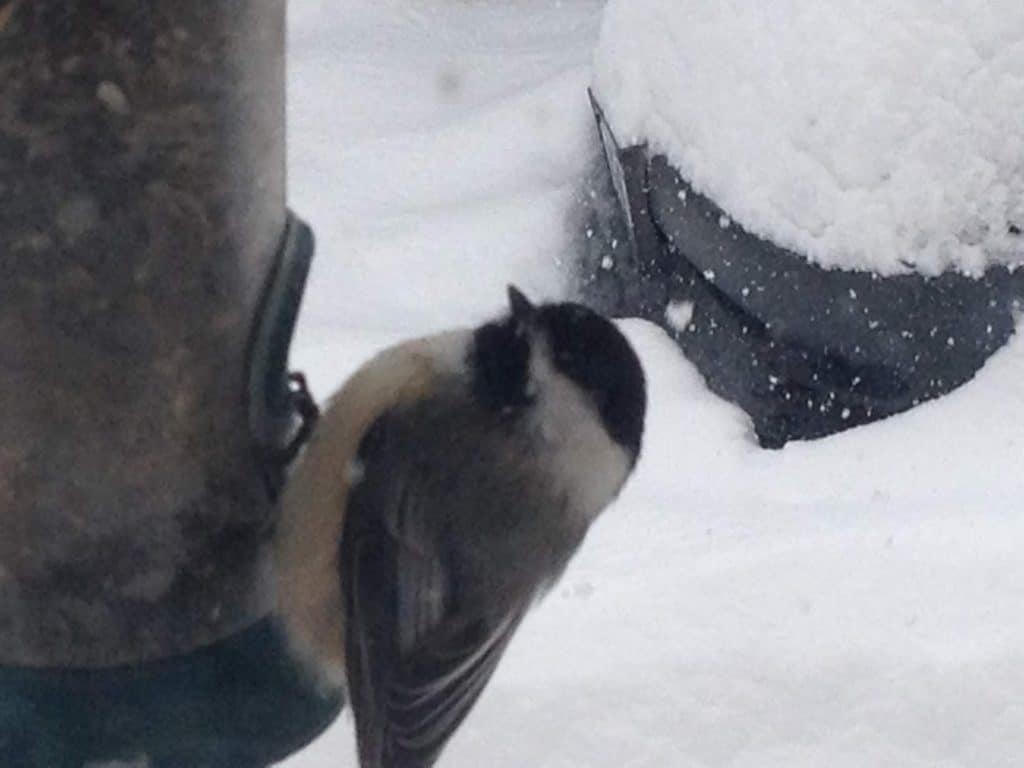 chickadee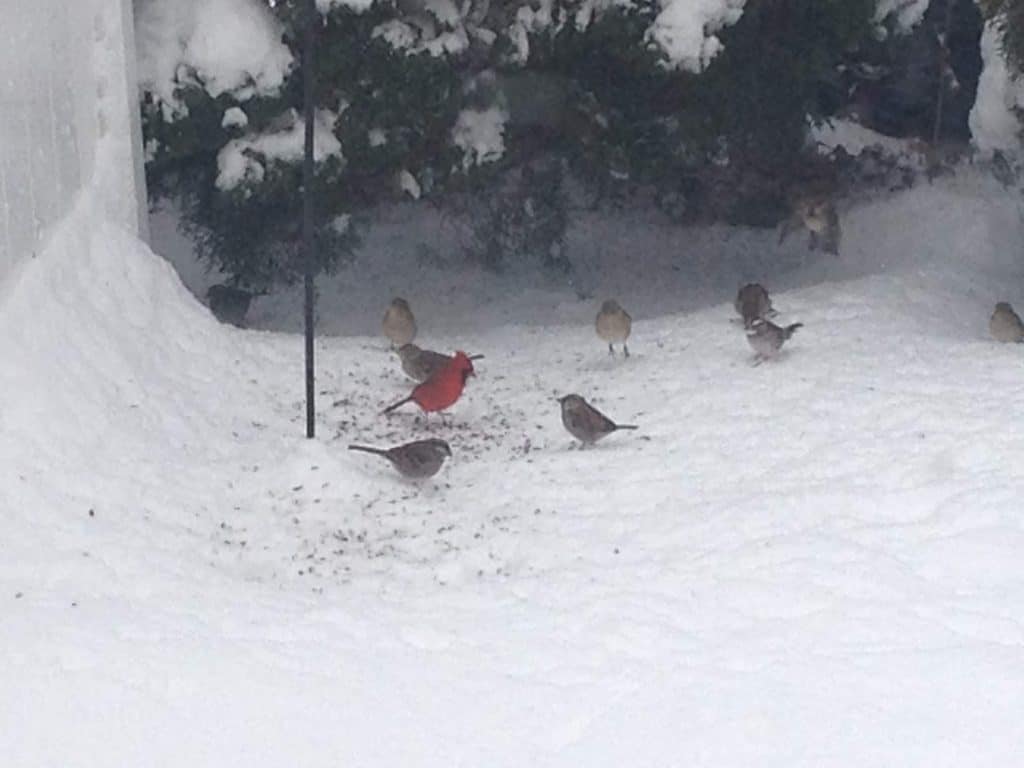 Some enjoy the leftovers on the ground.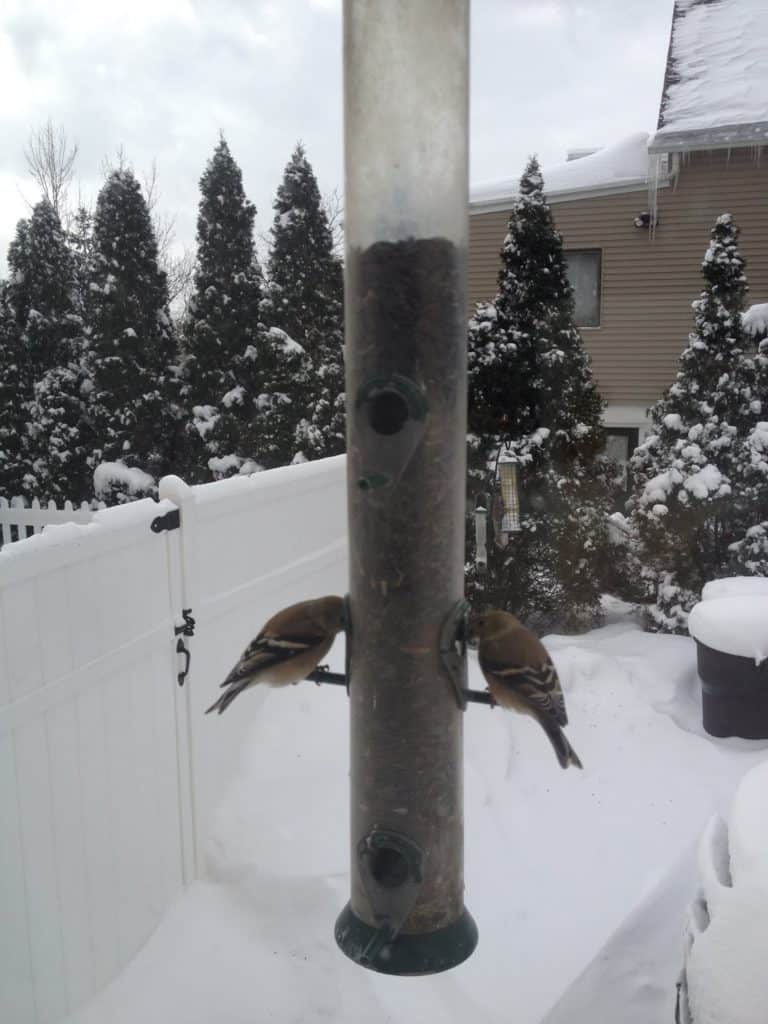 more finches
As you can see, we had lots of visitors. They loved the seed. In fact, we have to refill every morning. Good things Chewy keeps delivering. I love knowing that we're helping the birds survive in the very cold winter. And as a bonus, I find watching them a relaxing and rewarding hobby.
Full Disclosure: #ChewyInfluencer. We were provided one 20-pound bag of black oil sunflower in exchange for our honest review. This in no way influenced my review. Opinions expressed here are 100% my own.