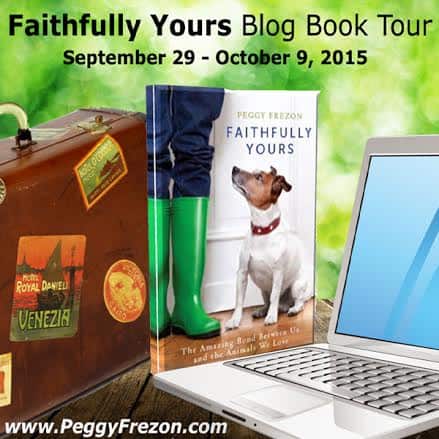 I'm honored that so many awesome blogs have invited me to visit for my Faithfully Yours blog book tour! Please stop by the blogs and see what questions they have for me about the book, my inspiration, my writing process, and whatever else they wanted to know.
**Everyone who leaves a comment on any of these blogs will be entered into a contest to win one free copy of the book! If you comment on all 14 posts (including this one!) you'll get 14 entries into the giveaway!
Here's the list. I hope to see you as I make my way along the tour!
Tues 9/29- Earl's
World
Wed 9/30- Cindy Lu's Muse
Thur 10/1- Melissa's Mochas,
Mysteries and Meows
Fri 10/2- Pet Product Review
Sat 10/3- Talent Hounds
Sun 10/4- The Writer's Dog
Mon 10/5- Pooch Smooches
Tues 10/6- Heart Like a Dog
Wed 10/7- Champion of my Heart
Thurs 10/8- Joyful Paws and Talking Dogs
Fri 10/9- Fire Safety Rocks
and Five Sibes