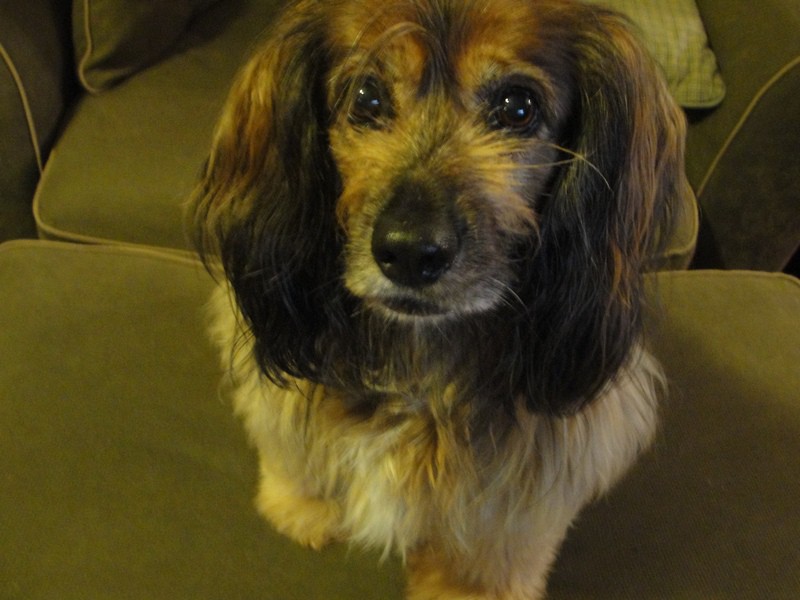 Whatcha cooking, Mom?
I'm not much of a baker, but every fall I sort of get the idea that I should be baking something with apples…pumpkin…cinnamon. And, thanks to Tasty Tuesday on Kol's Notes, I can bake healthy recipes for my dog! Today we are trying Tuna Tasties.
I loved these, because they were simple to make! And only 3 ingredients, and things I actually had on hand: tuna, pumpkin and egg.
Tuna, Pumpkin and egg.
First, I mixed together the ingredients.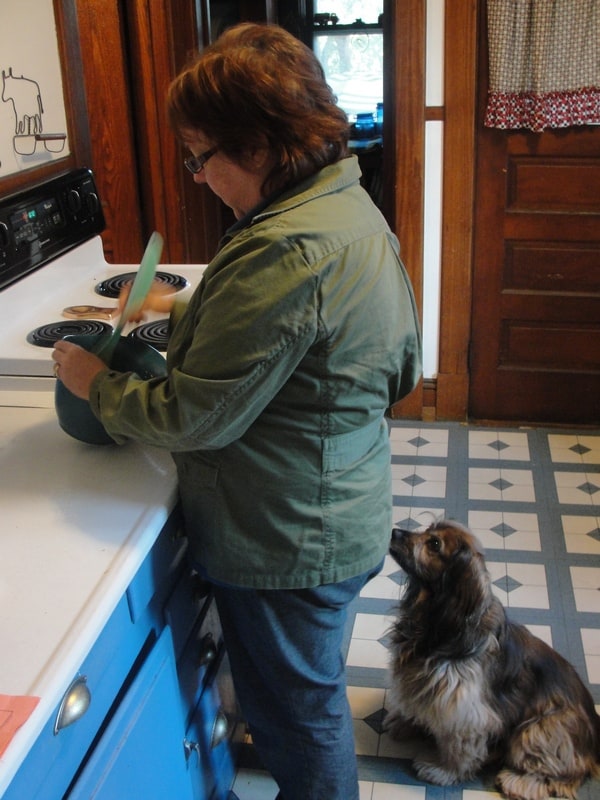 Can I help, Mom?
Tuna and pumpkin buttons, and tuna and pumpkin crackers.
They have to bake for a while before you can eat them, Kelly.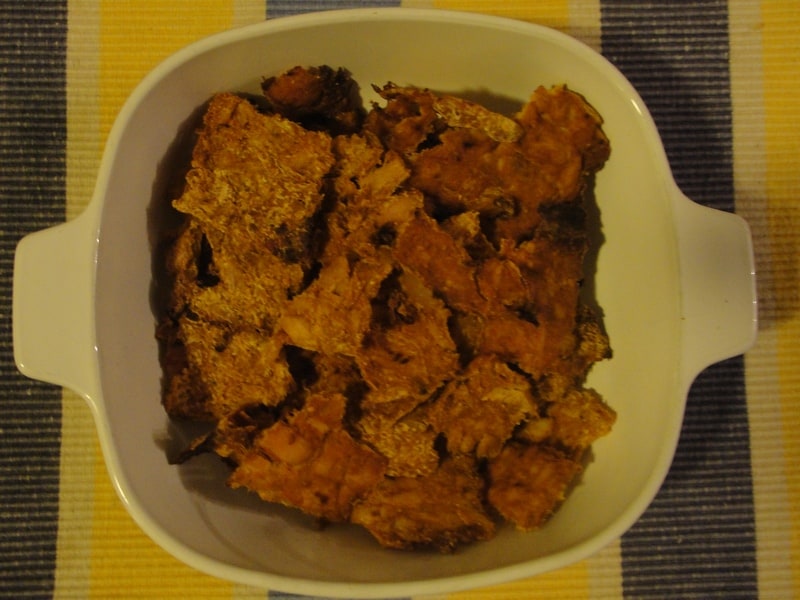 Finished!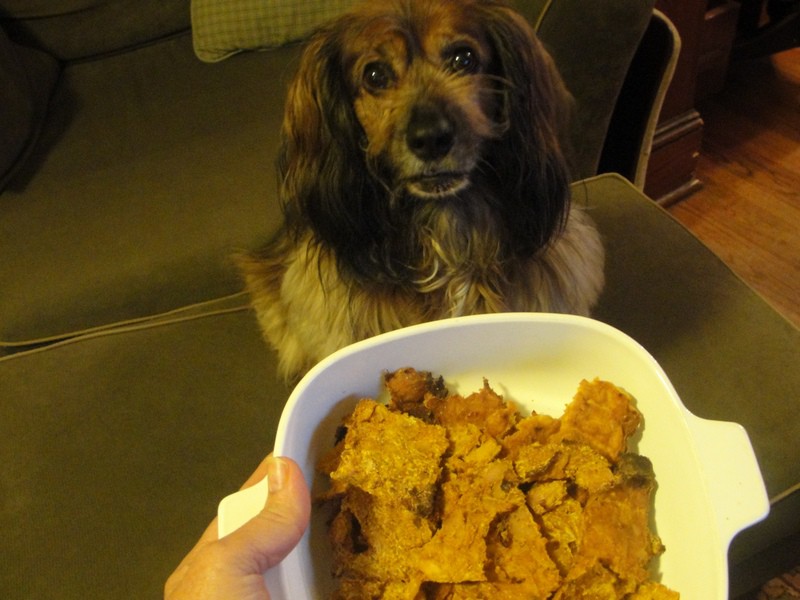 Hurry, I'm waiting!
Okay, now it's time for Kelly to try them out. She was so excited by the aroma, she could hardly wait!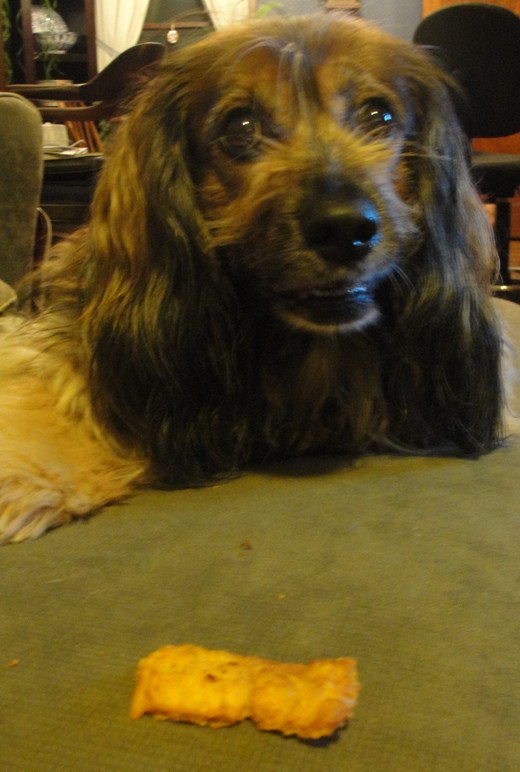 I was pushing my luck asking her to "stay" while I took a picture.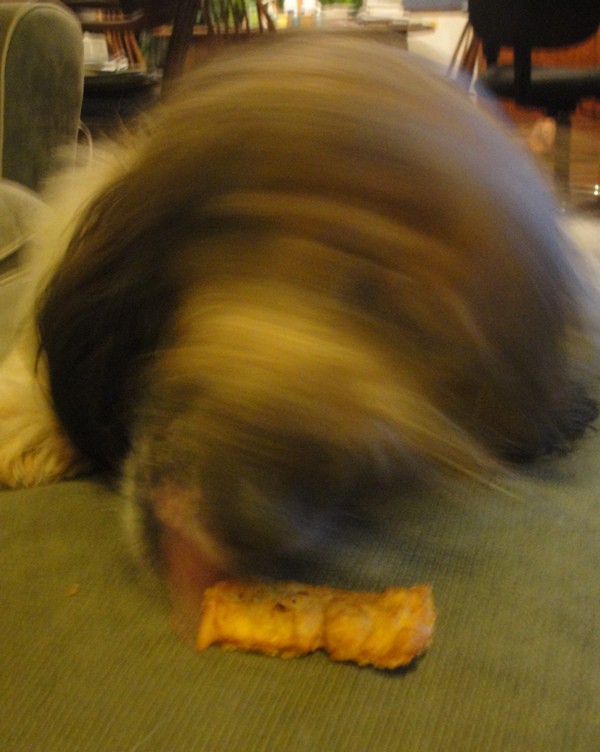 Nom nom nom!
There! She snagged it fast!
Success! Kelly loves these, the ingredients are healthy, and they are only 5 calories each! Best of all, someone with limited skill (me!) could cook them! I hope you try them out too. Check out Tuna Tasties recipe on Tasty Tuesday!