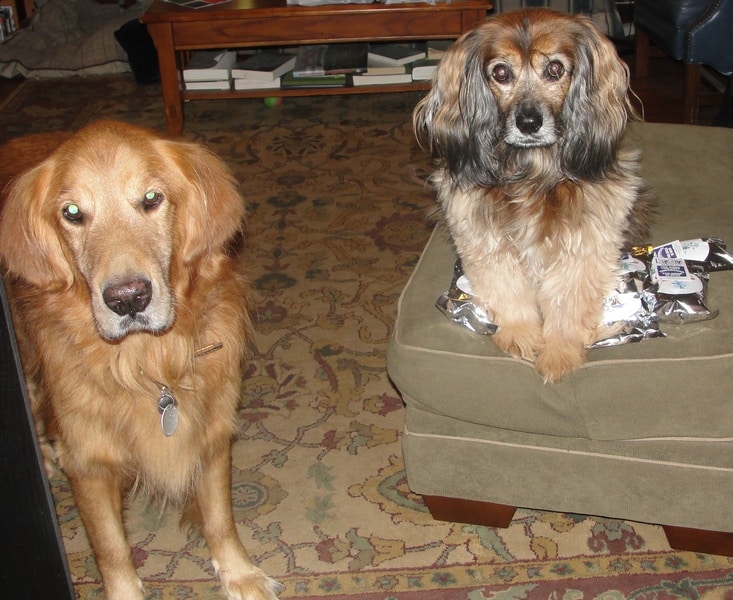 Buy one Get One–you mean one for me, one for Brooks?
Our vet said that our newly-adopted Brooks had been malnourished, and he suffered many intestinal, skin and other health problems because of it. Because Brooks had been on his own, and at different shelters for more than a year, he probably wasn't getting the best quality food. Shelter dogs don't just need something to fill their bellies. Every dog deserves high quality, healthy food. With shelter budgets stretched to the limit, however, that isn't always possible. That's why the team at BOGO (buy one, give one) Bowl is working to put high-quality
food in every dog bowl across America, whether the bowl is in a comfy home
or a caring shelter.
I believe in giving my dogs the best quality food I can afford. In these economic times, it's not always easy to afford top foods, but I've also seen the improvement the best quality I can afford makes in my dogs' health. Now, imagine if I could buy that food, and supply an equal bag of food to a dog in need?
But wait—won't that cost me twice as much?
No! BOGO Bowl isn't
double priced nor overinflated pricing. Prices range from $41.20 to $63.40 for a 20 pound bag, which is similar to the price of other premium quality dog food.
Who ever got such an idea anyway? BOGO Bowl was started by Sara Henderson and Susan Hollar, who met after they each rescued special needs dogs:
One tied to railroad tracks and the other shot and left to die at the river's
edge. This was how Chance and Duke inspired their moms to found BOGO Bowl dog
food.
Facts about BOGO Bowl food:
*Made in the USA (Ohio)
*contains protein, fruit and vegetables
* no artificial fillers, colors or flavors
* no corn, wheat or soy used as fillers
* Dog Food Advisor recently gave them a 4-star rating (out of
five)
* comes in Puppy, Maintenance, Healthy Weight, Lamb Meal and Rice, Chicken Meal and Rice, Salmon Meal and Rice, and No Grain
Best of all, When you buy a bag of BOGO Bowl, a second one is donated to an organization of your choice- Shelter, rescue group, fosters, food pantry– at no extra cost! Not inferior dog food, but the equivalent. With BOGO Bowl all dogs are treated and fed
equally with their nutritious food.
I think this is a fantastic idea. Please check out their website and like them on Facebook. And next time you purchase pet food, consider checking out BOGO and helping pets in need as well.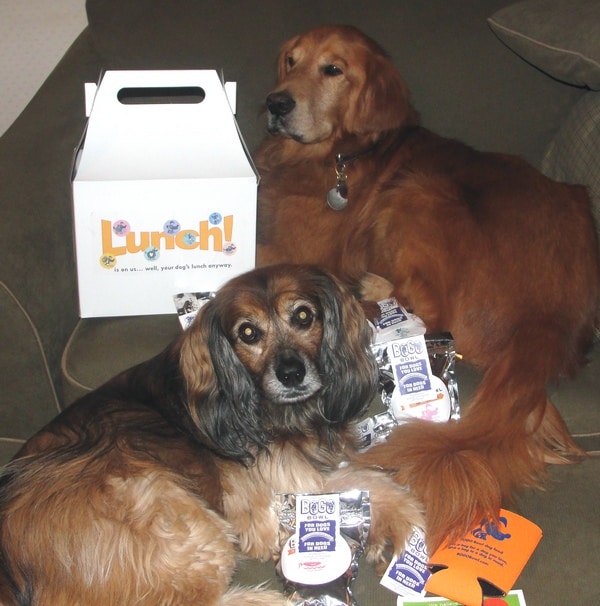 *Full Disclosure: We were provided with samples of BOGO Bowl for our review, but this did not influence our opinions in any way. All opinions expressed are 100% my own.