Tennis balls, flying discs, rope toys, stuffies. Kelly and Brooks have plenty to play with. And now they have one more great toy: the Bow Wow Flirt Pole by Squishy Face Studio.To demonstrate, I'm debuting my very first blog video, starring Kelly and Brooks.
As you can see, Kelly loved the Flirt Pole! She especially loved tugging. The super strong bungee cord made the tugging fun for her, while I didn't have to break my arms. She also liked jumping after it. This is a toy Kelly will have fun with any time! Now Brooks, on the other hand…well as you can see, he only has eyes (and teeth) for his beloved tennis ball.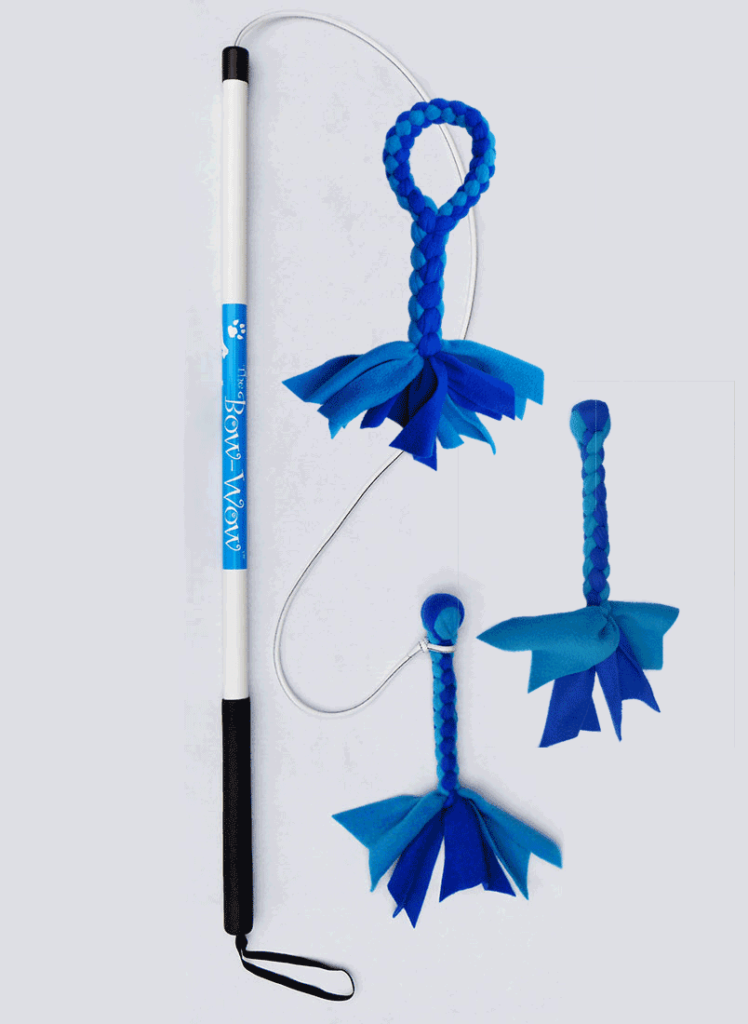 The flirt toy is part of HollyWOOF gift bags by Distinctive Assets. The bags full of awesome dog products such as toys, snacks, art and more were given to 25 celebs! I was lucky enough to receive a fantastic bag of products to sample and review. I'll be sharing more information about the rest of the contents of the HollyWOOF bag in the future.
Now, I want to tell you more about the Bow Wow Flirt Pole.
I totally recommend the Flirt Pole. It's super well-made, strong, of quality material and a unique toy for your dog. I have to add, the toy arrived packaged in an attractive blue sleeve, wrapped with an additional fleece tug toy, a bandana for Kelly and a Squishy Face t-shirt for me! This is a company who pays attention to details. I hope you'll check Squishy Face Studio.