Who's up for a little fun? Maybe a game of fetch, or tag? Or just a grand ol' romp in the grass. Since the weather is starting to get nicer, it's a great time to take your pal to the park and take a hike, a run, or just play together.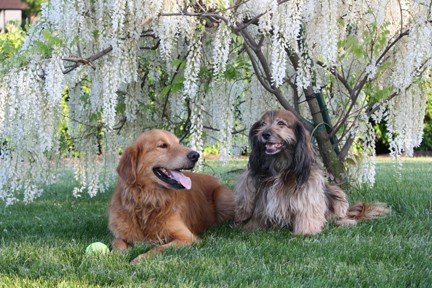 This is the favorite park where Kelly and Brooks liked to play.
Today is a double treat, because in addition to being FitDog Friday, it's also Park Day, hosted by Terrier Torrent and Finn and Charley too.
FitDog Friday, Co-hosted by Peggy's Pet Place, SlimDoggy and To Dog with Love,
is a fun weekly blog hop to encourage everyone to share our excitement
and commitment to keeping our furry best friends fit and healthy! So it seems a perfect match for Park Day. Let's take advantage of this beautiful day, get outside and take our dogs to the park.
Kelly likes to run around.
But chasing a ball? Not her style!
I guess she'll save it for the retrievers.
Join the blog hop. Participants in FitDog Friday will be entered into a giveaway for a SlimDoggy frisbee and a Dieting with my Dog bookmark! (Two winners selected by Randomizer.)
Want more, pawsitive pet tips, good news, and special bonuses? Content not already on the blog? Subscribe to my free newsletter. Kelly and I can't wait to see you there!