One of these adorable pups is Simba, when he was an 8 weeks old in the shelter. Simba had no home, no family.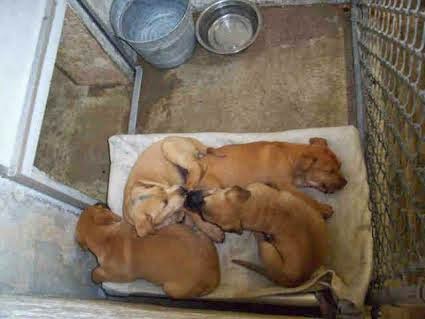 Luckily for Simba, Doug came along. The two locked eyes and before you knew it, Simba found a new home and a new best friend. This is Simba now, 4 years later, with his adoptive dad, Doug.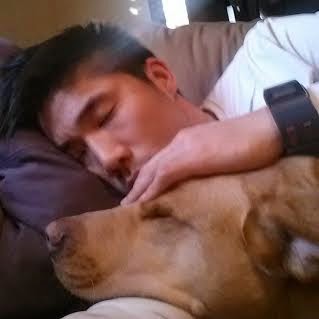 Simba is your typical dog–he likes to nap, he likes to cuddle. But there's a time and a place for everything, and there's only so much napping a young dog like Simba can do. Doug's an active guy, and Simba's not one to be left behind. So off they go, Simba running along while Doug rides his bike. They bike, hike, and swim making Simba a happy, healthy and fit dog! Watch this heartwarming video taken with Doug's GoPro, and see just how happy a fit dog can be.
Thank you Doug for sharing this wonderful video of a truly fit dog!
Want
more positive pet tips, good news, and special offers? Fetch
my free newsletter, Pawsitively Pets. Kelly and Ike
hope to see you there!
FitDog Friday is co-hosted by Peggy's Pet Place, Slimdoggy, and To Dog with Love. Join our hop!