Yesterday, I walked into the kitchen and I looked down at the empty water bowl. It seemed I had just filled it moments ago! Sometimes, Kelly and Ike go through stages where they drink enough water to drain a lake. I hear the steady slurp slurp slurp and before I know it, the bowl is dry. We are always sure to keep filling it back up again.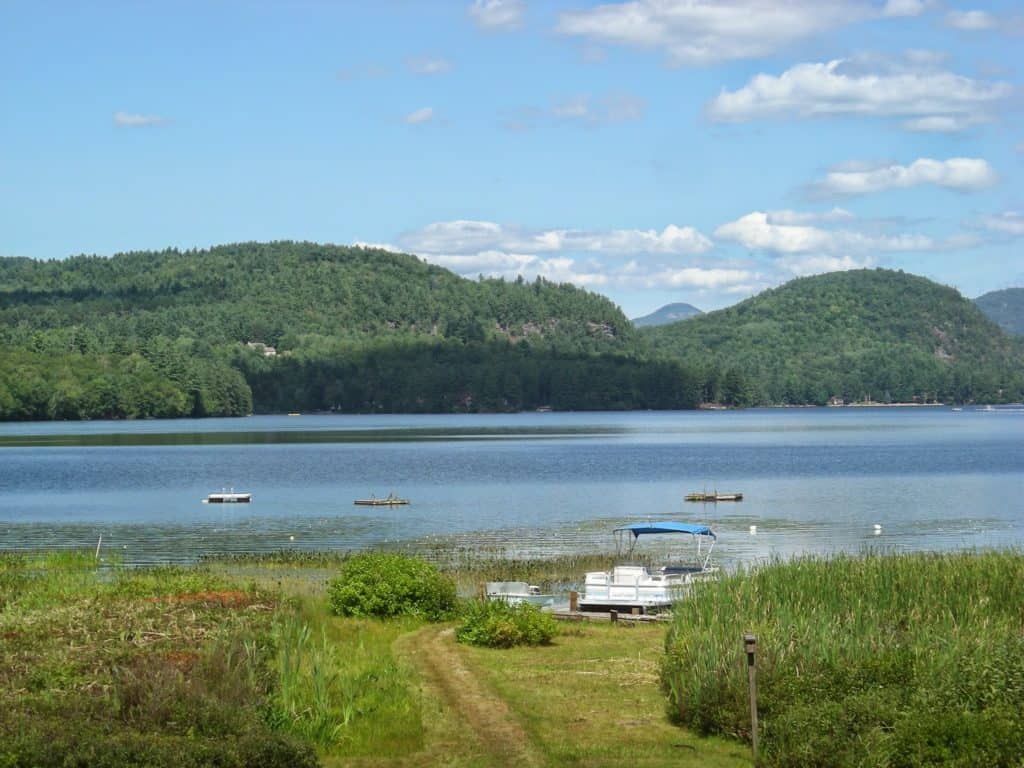 What would we do without clean, clear water?
Keeping your dog well hydrated is essential for:
circulation
digestion
temperature regulation
waste filtering
kidney and heart health
and more!
Now that the warmer weather is approaching, you're probably taking your dog on more outings and getting more exercise. It's easier to dehydrate when you've been exercising or when it's very hot.
I've tried all sorts of different portable bowls for Kelly and Ike and recently discovered one I really like– The K9 Cooler. My Kool Dog provided us with one to try out–and one to giveaway (enter the Rafflecopter at the end of the post!) We were thrilled with the results.
The K9 Cooler gets high grades on all counts!
1. It's well-made, durable and easy to fill.
2. It has a convenient handle which makes it easy to tote along.
3. It keeps the water cold. All you do is put ice in the bottom compartment. And get this—when the ice melts, just flip it over and refill the bowl!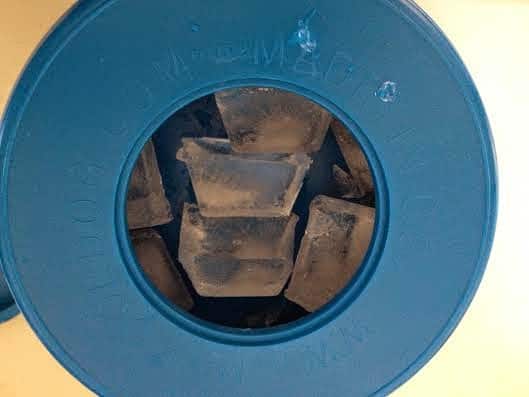 This is the compartment for ice.
4. The large opening is easy for dogs to drink from. Some dogs don't like the small openings found in other portable bowls.
Note that the K9 Cooler is a good size. If you are hiking or for any reason needing to carry something small and lightweight, then you might want to use one of those nylon collapsible bowls. But still get the K9 Cooler, because there are so many other times you'll find it just the right bowl to take along on picnics, overnights, doggy park, and so many other outings. It holds a lot, so you won't need to worry about not having enough water for your dog.
Now is your chance to win a K9 Cooler for your dog! Good luck!
Full Disclosure: I was provided with one K9 Cooler to review and one K9 Cooler to give away. This in no way influenced my review.
Opinions expressed here are 100% my own.
FitDog Friday is co-hosted by Peggy's Pet Place, Slimdoggy, and To Dog with Love. Join our hop!
Want
more positive pet tips, good news, and special offers? Fetch
my free newsletter, Pawsitively Pets. Kelly and Ike
hope to see you there!