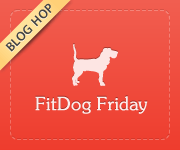 Raise the Roof for FitDog Friday! A blog hop for sharing news, tips and personal experiences on the topic of pet obesity and fitness, and ways you get active with your dog, co-hosted by Peggy's Pet Place and Slimdoggy.
We started this blog hop because we want to help spread the word about the positive ways people are working to solve the problems of pet obesity and stay fit and healthy with their dogs. We'll be here every Friday and we hope you'll join in!
Today I decided to blog about something most of us do with our dogs every day–take a walk.
Kelly and Brooks LOVE their walks, they dance by the front door when we say those magical words ("Wanna go for a walk?"), they try to grab their leashes off the hook, they spring out the door. But sometimes the walk gets a bit routine. Here are some ways to get more out of your walk together:
1. Take a different route— If your walk is getting boring, try turning left instead of right. If you always go to the same park, try one across town. Meet a friend and walk in her neighborhood. Or even doing your same route backwards might give you a new outlook and put a spring in your step.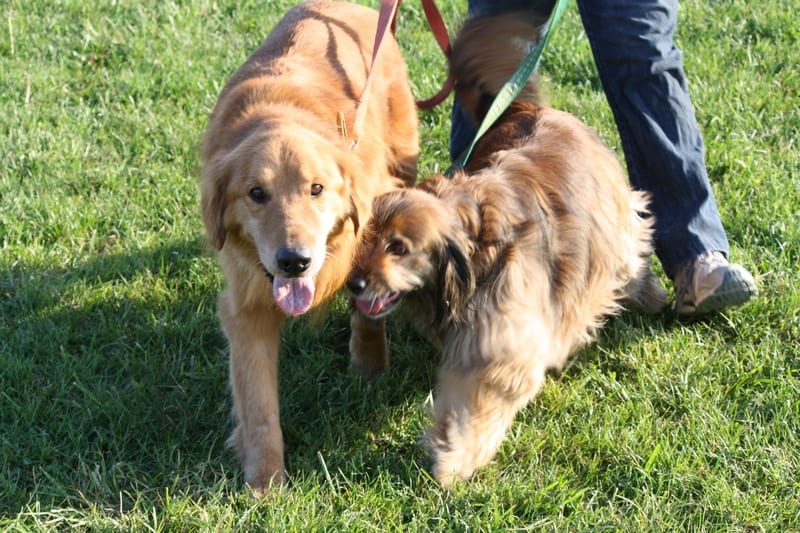 2. Carry weights– Walking may give many dogs a good workout, but isn't always strenuous enough for us. Carry hand weights when you walk for an extra calorie burn.
3. Try intervals- You and your dog may not be up for a flat out run (yet), so try running for a short sprint, maybe one block or one minute, then walk for 5 minutes, then sprint again. If you and your dog are up for the challenge, you may find it breaks the boredom of the regular old walk and gets you both nice and fit.
4. Make it fun— Whatever you do, be sure to make it fun for both of you–whatever that means for you and your dog!
Want more, pawsitive pet tips, good news, and special bonuses? Content not already on the blog? Subscribe to my free newsletter. We look forward to connecting there!