Could you use a little push to get started in an exercise routine? Maybe you–and your dog–packed on a few extra pounds this winter. I know I did! Luckily, I know that the best way to take off the weight is to start Dieting with my Dog. So now, Kelly, Ike and I are getting out the door and finding ways to get fit–with help from pet bloggers and experts who contributed to my book, The Dieting with my Dog Guide to Weight Loss and Maintenance.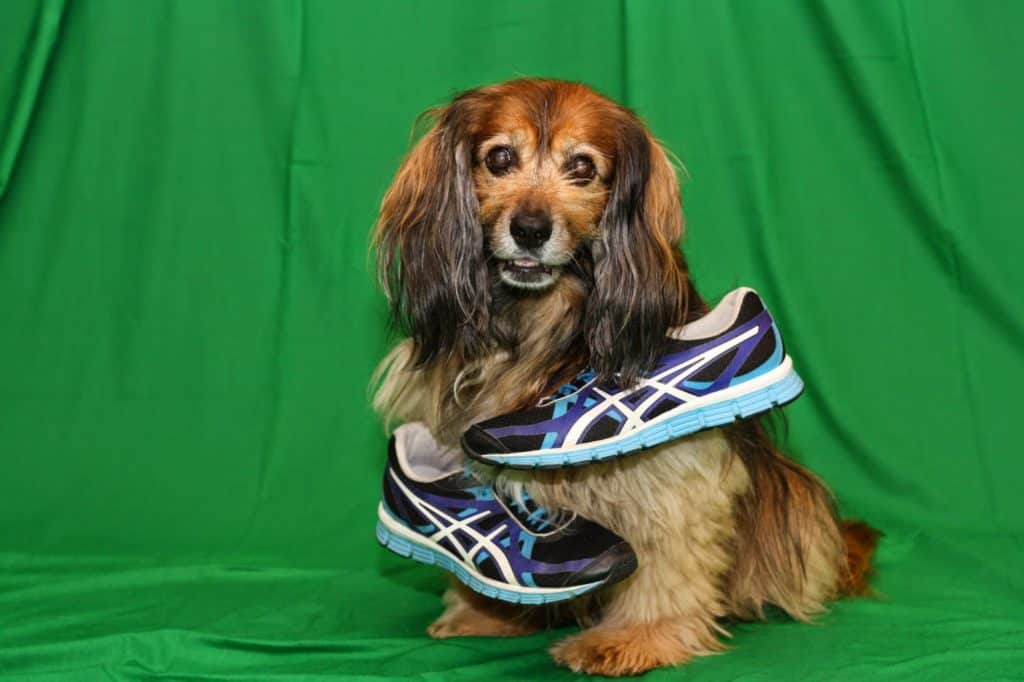 And since I don't want any of you to miss out on these great tips from people who really know–I'm offering a sneak peek– How-to and healthy activities by people who know best–pet parents who are avid participants in these activities.
As a way of thanking you for joining us here at FitDog Friday, every Friday for the next several weeks I'll share another informative "how to" segment from the book. Even if you and your dog are already at your desired weight, you'll have fun participating in the bonding activities.
I thought I'd begin with getting started with exercise. Because it's not easy to get started, even if you know you want to make a change. Eighty percent of Americans don't make exercise a regular habit, and according to an American Heart Association survey, 14 percent say they don't like to exercise.


Here are some tips for both You and Your Dog:
How to Get Started
with EXERCISE WITH YOUR DOG
*
If you're a morning person, start
your day with exercise. That way you won't get too tired or busy to fit it in
later. If you're not a morning person, is it possible to wake up early once or twice a week? The second best time is just before dinner.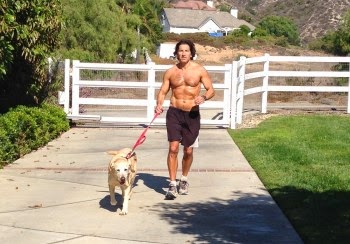 Courtesy of Slimdoggy
*

*Walking the dog: Walk some place you find pleasurable, like a
park or shore. Mix up your routes. Keep it interesting for both of you.
*
Wear a
pedometer and aim for increasing the number of steps you (and your dog) take each day.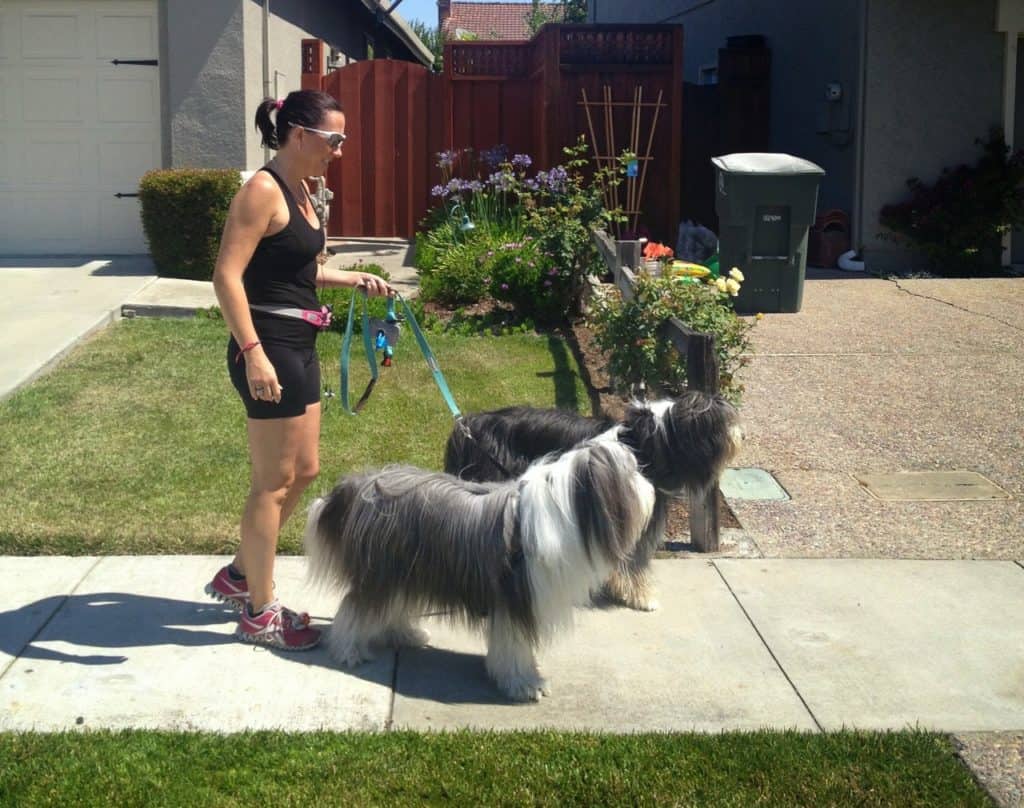 Courtesy of Snoopy
*
Set goals. My husband set a goal to run a 5K—and
succeeded. What goals can you and your dog reach? How will you reward yourself for attaining these goals?
*
Play with
your dog as a form of exercise. Use balls and squeaky toys to catch your dog's attention. Make the play vigorous enough to get a good workout yourself. I think this is my favorite form of exercise!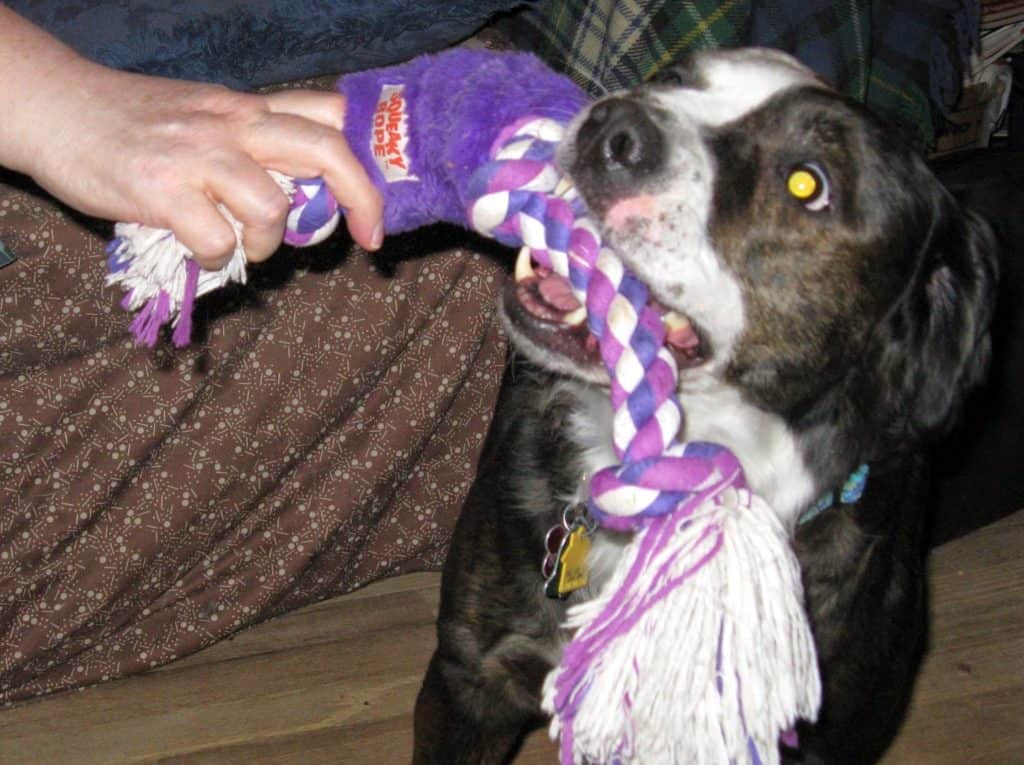 Courtesy of Paige
* Make an obstacle course for your dog in your
back yard. Try obstacles to jump over and climb under. Get your dog to follow you…or follow your dog!
*
Participate in dog walks for various causes,
such as Bark for Life, which benefits
cancer research. You'll both burn calories, and help others too. Knowing you're doing it for a good cause will help keep you moving.
*
If your
dog plays well with others, arrange doggie play dates. Your dog will have so much fun, and you can stretch or jog in place while your dog is playing.
*

Consider agility or other dog sports that your
dog might enjoy.
Choose an activity that fits your lifestyle and your dog's abilities. Does your dog like running? jumping? pulling? sprints? distances? mental challenges? There's a dog sport that caters to just about any interest.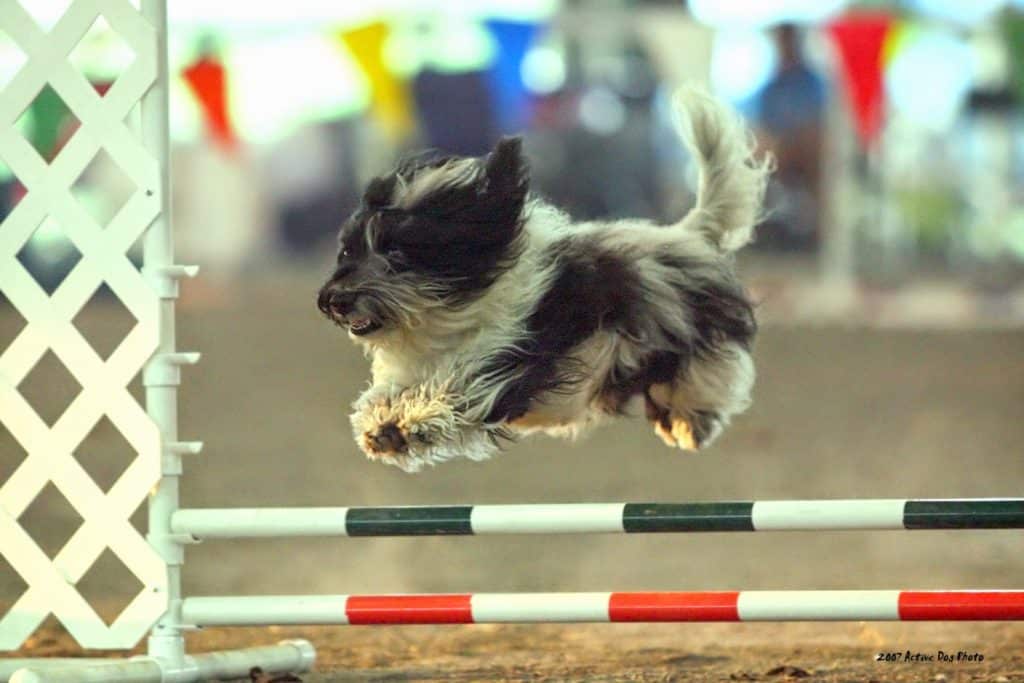 Courtesy of Cosmo
*
Be
careful not to overwork your dog. Understand your dog's capabilities, and consider
your dog's health, age, and activity level before participating in any activity. And if your dog isn't enjoying an activity, switch to something new. You're sure to find one you BOTH enjoy!
*

Remember, almost anything is more fun when you
do it with your dog!
Did you find a tip that speaks to you? Or, maybe you have a tip to offer others? Let's encourage each other. Get active with your dog…it's good for both of you!
————–
NOW, 40% OFF!!!
To thank you for being a faithful friend, I'm offering a special discount code just for FitDog Friday readers! Use the following code for 40% off the regular price of The Dieting with my Dog Guide to Weight Loss and Maintenance–(that's only $7.79!)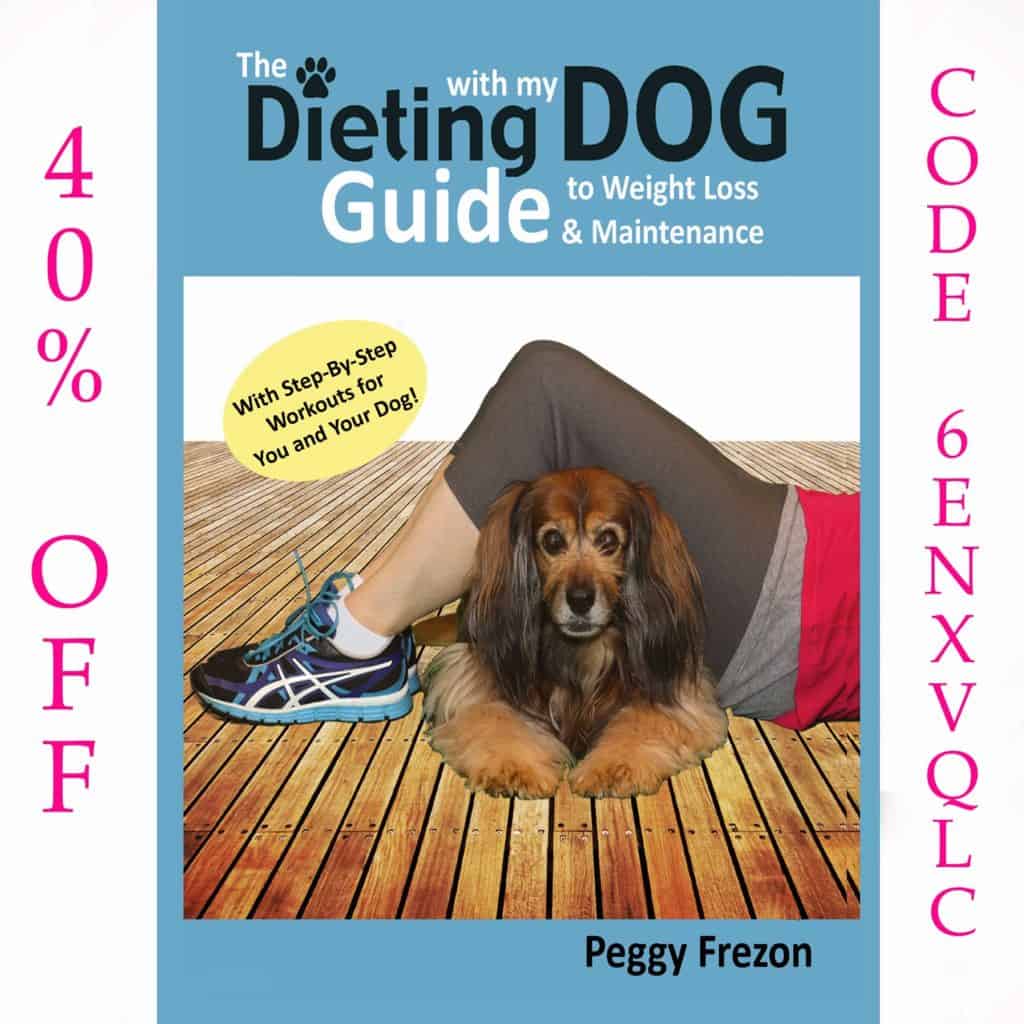 Code: 6ENXVQLC
Expires: Thurdsday 5/15/14 at midnight
*Note: The code doesn't work on Amazon, it only works through the CreateSpace store. Click here on: The Dieting with my Dog Guide to Weight Loss and Maintenance and enter the code at checkout.



FitDog Friday is co-hosted by Peggy's Pet Place, Slimdoggy, and To Dog with Love. Join our hop!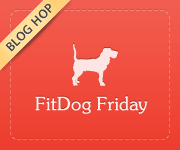 Want
more positive pet tips, good news, and special offers? Fetch
my free newsletter, Pawsitively Pets. Kelly and Ike
hope to see you there!