It's FitDog Friday, and we have a special announcement!
K9Kamp is coming! You don't have to pack….you don't have to shape up your swimsuit body….you don't have to dig your flashlight and sleeping bag out of the closet. You can attend Kamp in your own home, at your own pace. It's all about getting fit, sure, but mostly about having fun with your dog. And we have so much fun!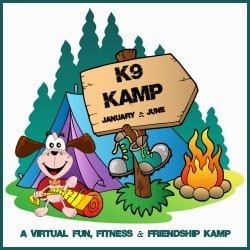 First, we have to say a bittersweet farewell. Jodi from Kol's Notes will no longer be with us as K9Kamp coach. It's like losing the lovable founding camp director who used to give motivational talks under the flagpole. I want to thank Jodi for all she's done as K9Kamp coach–she has so much the energy and wisdom and it's an amazing opportunity to get to work with her. I'm so sorry to see Jodi go, but check out the wonderful new directions she's taking Kol's Notes. I raise my marshmallow stick to you, Jodi.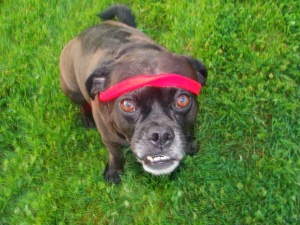 Thank you for all you did, Koach Koly!
While I'll miss Jodi's participation greatly, I'm also excited for the new directions we're taking with K9Kamp! The new K9Kamp will run twice a year (January and June) in conjunction with FitDog Friday.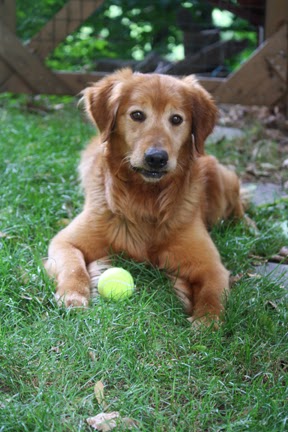 Kounselor Ike asks, "Do you play tennis?"
In addition to Peggy's Pet Place, we have two amazing new co-hosts: Slimdoggy
and To Dog With Love, who are great pet health and fitness advocates. We'll have new, exciting and fun challenges for you and your
dog, and a blog hop on special FitDog Fridays to share our experiences. And yes, there will be prizes! Everything you loved about K9Kamp will return, with new and simpler ways to hop on board.
Thanks to fantastic Kampers like you, K9Kamp has been a big hit in the past, and we hope you will all continue to join in and help keep our pets fit and healthy, while having fun together. So come on and join in on the first "new" K9Kamp challenge on Friday, January 24th. We can't wait for you to see what it is! It's going to be something specific and really, really fun, yet you can adapt it to suit your fitness level and your needs. K9Kamp will run for 3 weeks. Then you'll have a week to write your post to share your experiences, and link up to our big around the Kampfire hop on February 21st. Please join us for a woofin' good time! And look out for our Rafflecopter with a great prize package including fun dog toys, treats, interactive feeder, t-shirt, book and much more.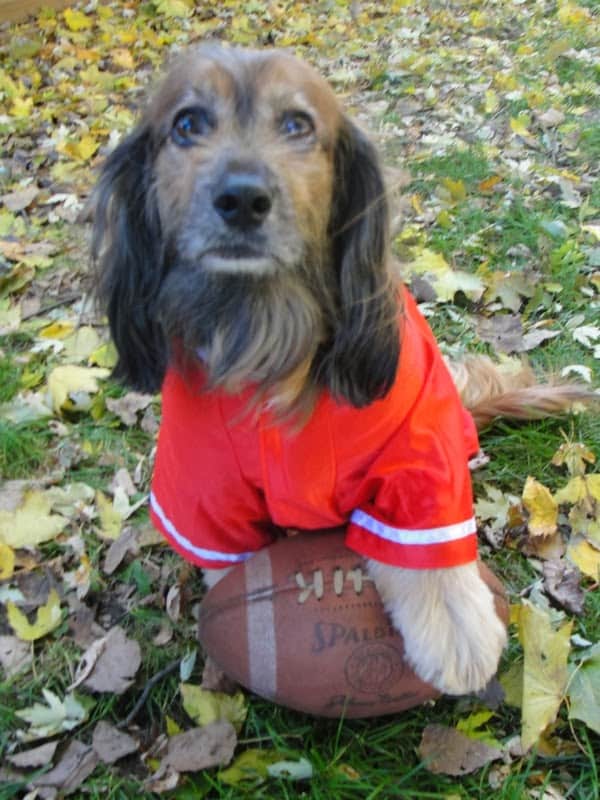 Kounselor Kelly suggests a game of football.
So look for the challenge issued on the next FitDog Friday! We hope to see you there!
Your K9Kamp Kounselors,
Kelly and Ike
Jack and Maggie
Rocco
FitDog Friday is hosted by Peggy's Pet Place, Slimdoggy
and To Dog With Love. Join the hop!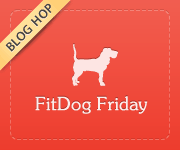 Want
more positive pet tips, good news, and special offers? Fetch
my free newsletter, Pawsitively Pets. Kelly and Ike
hope to see you there!