We've got 10 inches of fresh, powdery snow up here in the northeast. My dogs love it! They get so frisky and excited bounding in the snow. But the temperatures are also below zero, so we have to be sure to keep them out for brief periods of time. Can you have a fit dog even in the snow? SURE!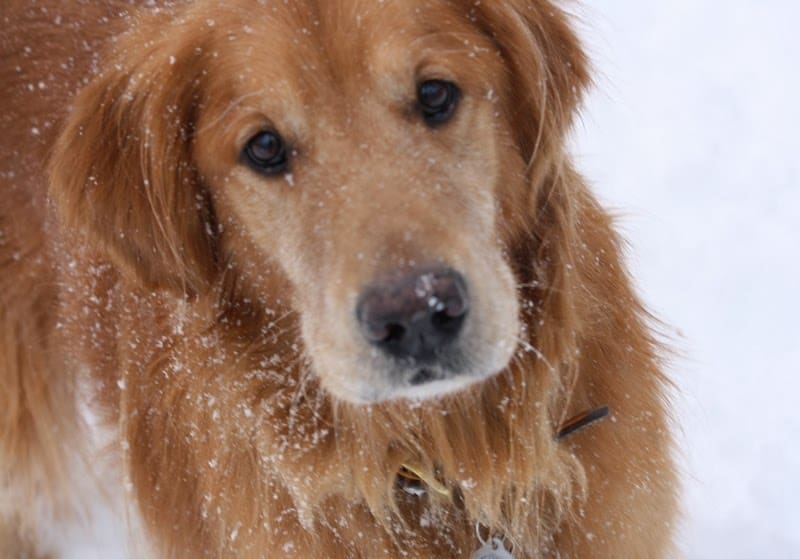 Brooks: "Will you come out and play, Mom?"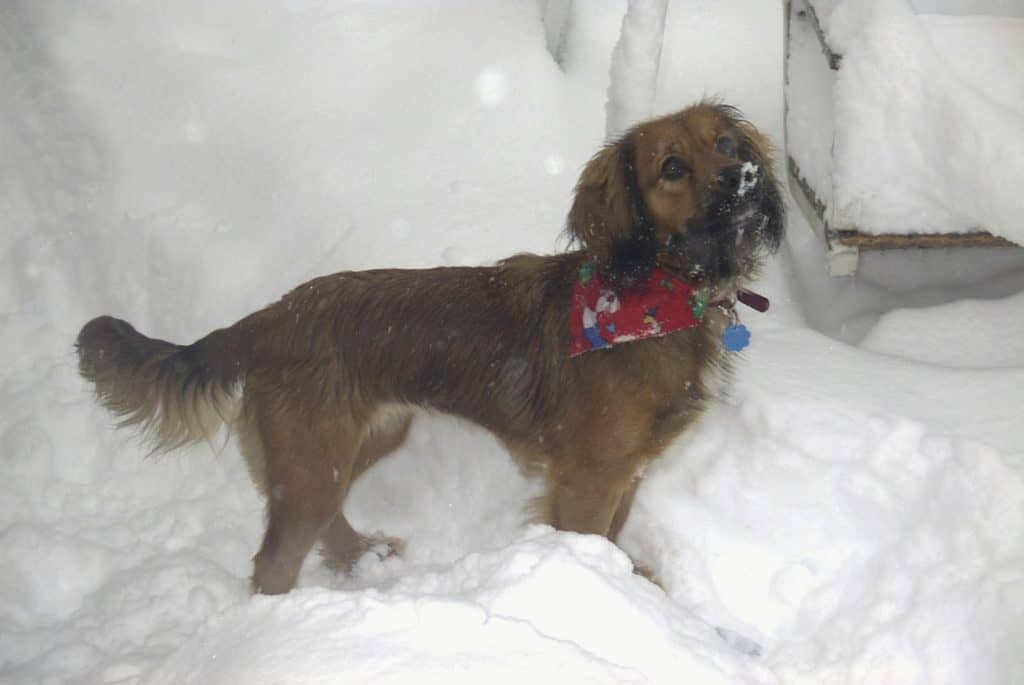 This is Kelly when she was a puppy.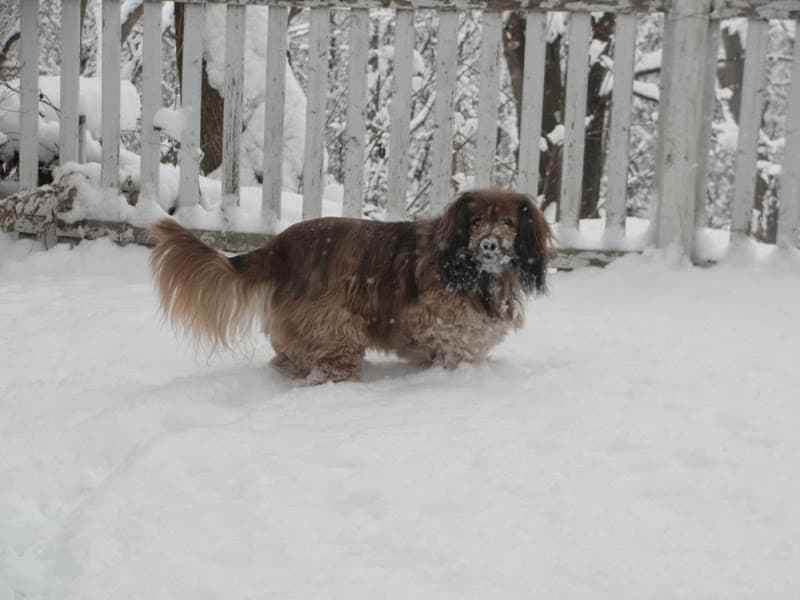 Now look at her with her winter coat!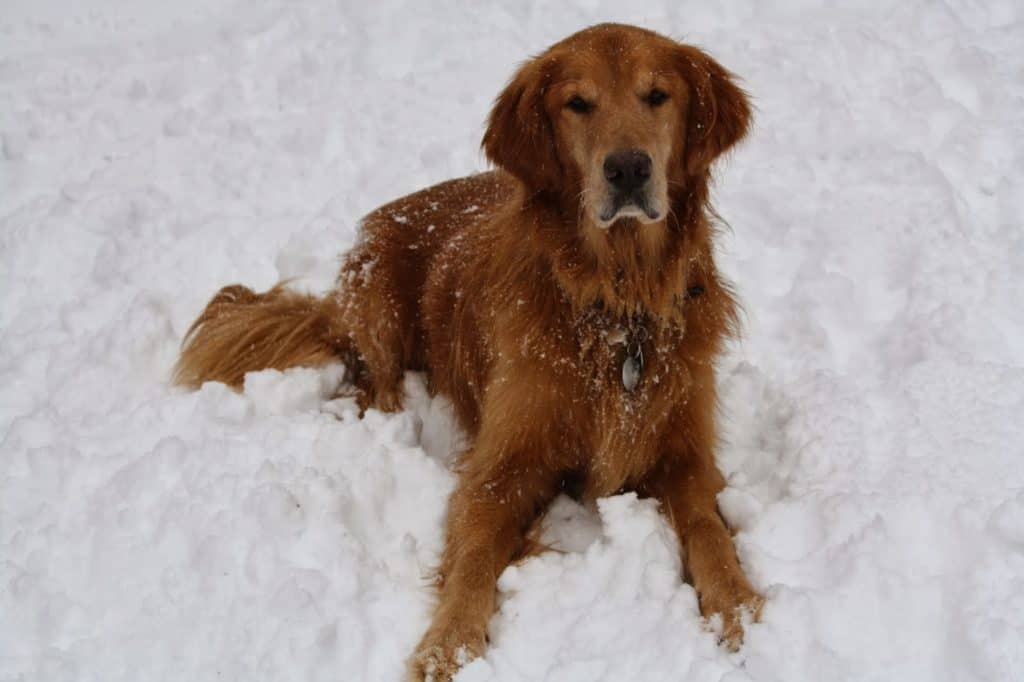 Brooks always looked so happy, even posing in the snow.
Want
more positive pet tips, good news, and special offers?
Fetch
my free newsletter,
Pawsitively Pets. Kelly and Ike
hope to see you there!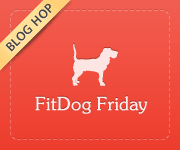 FitDog Friday is cohosted by Peggy's Pet Place, Slimdoggy, and To Dog with Love. Join the hop!