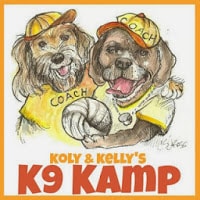 Kelly and Ike may be working hard at diet and exercise, but they're not the only fit dogs in blogville. At K9Kamp, we had lots of dogs link up and share what they're doing to get in a few extra minutes of fitness with fun and games. I wish I could tell you all about everyone who participated, and I'll try over the next few months.
In our wrap up I told you a bit about Slimdoggy, My GBGV Life, Pooch Smooches, Something Wagging This Way Comes and You Did What with Your Wiener. And Tuesday I told you about Gizmo from Terrier Torrent. Here are three more of our Kampers!

Heart Like a Dog
Sampson and Delilah got active with a frisbee in the park, but I think the most fun they had was dragging the Mama through the woods, chasing a squirrel. Now, wasn't the theme for this month "fun and games"? Sounds like fun to Kelly and Ike! No matter what, it's clear that these two dogs make sure their mom is keeping up and keeping fit!
I Just Want More Puppies
Since "fun and games" was the theme for Kamp, Tavish and Bella found just the right combination, playing together! There's even a movie to document the activities!



To Dog with Love
Rocco promoted play as fitness too, with his own backyard bootcamp!And games of fetch in the hall. They know how to make fitness fun.
K9Kamp is co-hosted by Peggy's Pet Place, Kol's Notes, and You Did What with Your Wiener
(also hosting the monthly Keeping up with K9 Kamp challenge!)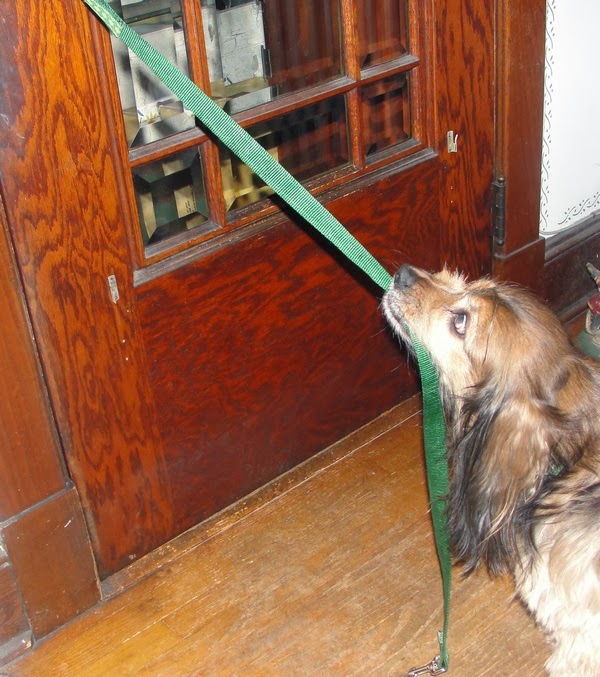 Let's get moving, Mom!
FitDog Friday is co-hosted by Peggy's Pet Place, Slimdoggy, and To Dog with Love. Join the hop!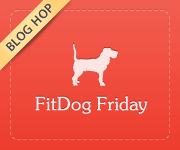 Want
more positive pet tips, good news, and special offers? Fetch
my free newsletter, Pawsitively Pets. Kelly and Ike
hope to see you there!