You wake up, look out the window and it's cold and snowy outside. What do you say?
A. "I'm going back to bed, wake me in the spring."
B. "Winter, Schminter! Nothings going to keep me from getting out and getting fit with my dogs!"
C. "I'm going skijoring!"
Skijoring?
If you're like me, you've never heard of skijoring before reading (or for me, writing) this post. But I was researching ways to get fit in the winter, and found this interesting option. A few caveats:
1. Your chihuahua, or other small dog, probably shouldn't participate in skijoring.
2. As with any sport, you need proper equipment to ensure no one gets hurt.
3. Make sure you and your dog are physically fit before beginning.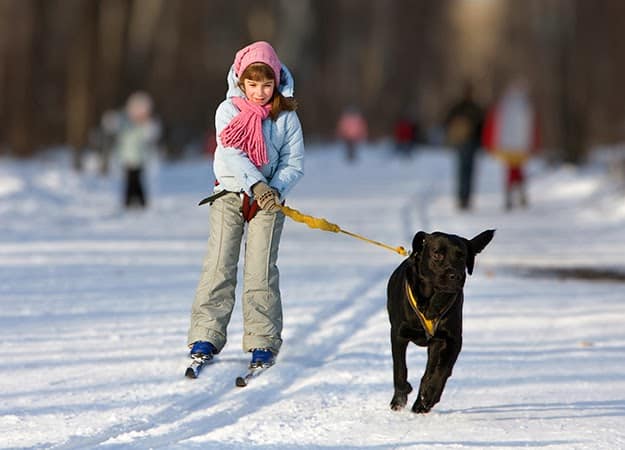 Image Credit: iStockphoto/Thinkstock
Skijoring is a sport originating in Scandinavia, which involves skis and dogs. A person moves along on skis while the dog provides extra power by pulling. Up to three dogs may be used. (In other variations, horses or trucks are used to pull the skier.) Since both the skier and the dog are physically participating, it's great exercise for both!
Equipment:
1. Skijoring belt for skier
2. sled dog harness for dog
3. rope
4. skis and ski poles
Breeds of dogs who enjoy skijoring:
1. Huskies
2. Samoyeds
3. Retrievers
4. Mastiffs
5. Any dog with a desire to run and pull
At first I worried about these dogs having to pull extra weight, but since the skier also moves, the dog doesn't have to do all the work. Every dog would have different limits. I think it would be important to watch your dog for signs of tiring, or just not enjoying it any more. Also, watch the weather, and keep alert to signs of your dog being too cold. These are just common sense issues for most of us. Of course, it is important that the dog wears a harness, and the skier never hitches the rope to a collar around the dog's neck. Once all the safety issues are cleared, then it's time to get out there and start skijoring!
*Fun Fact: The US held the world's largest skijoring event in 2011, in Minneapolis.
I grew up in Vermont and enjoyed cross country skiing, and I think that being able to share this sport with my dog would be so much fun! I'm pretty sure Kelly would want no part of pulling anything, however. And Ike would probably be willing, but getting him to move in front of me, rather than wanting to be at my side (or on top of me) would be the challenge.
Would your dog enjoy skijoring?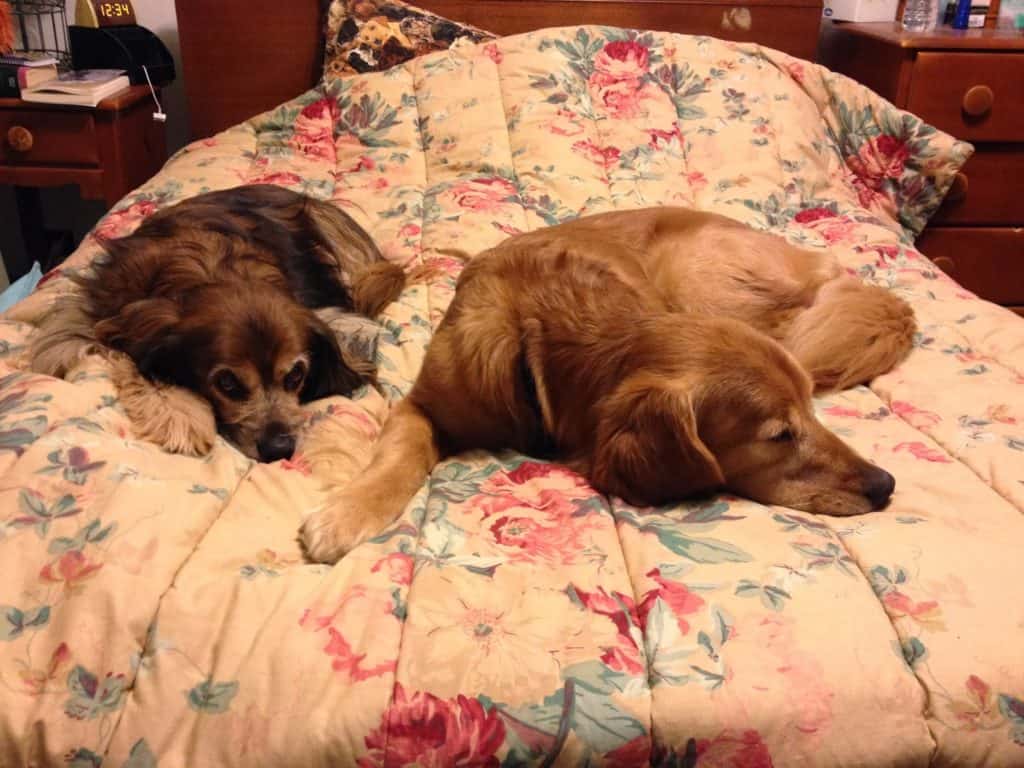 Skijoring…us? Uh…you're kidding, right?
For more information:
Sled Dog Central
Skijor Now
**THANK YOU TO ALL WHO ENTERED THE K9KAMP RAFFLECOPTER. We had a fantastic response with more than 1900 "points" entered! AND THE WINNER, chosen at random, IS:
Kelly T
Congratulations!!
Please contact me with your mailing address so we can get you your prizes!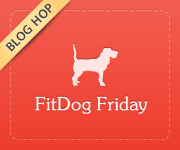 FitDog Friday is co-hosted by Peggy's Pet Place, Slimdoggy, and To Dog with Love. Join our hop!
Want
more positive pet tips, good news, and special offers? Fetch
my free newsletter, Pawsitively Pets. Kelly and Ike
hope to see you there!