Many of you already know George, the handsome Welsh Terrier from Shropshire UK who blogs at George the Lad. Flat George is, well, a smaller, flatter and less hungry version of the same.
Flat George started his travels on 1/1/11, making stops in Asia, Australia, Africa and more. Now he's made his way to New York to visit Kelly and I. Here, Kelly's checking over the instructions, to make sure I do things right.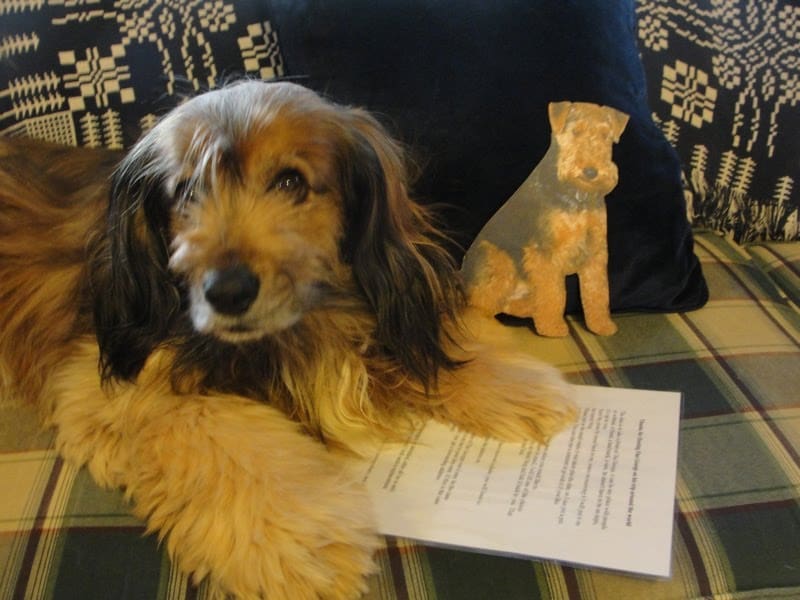 We decided to take FG to Albany, our state's Capital. On the way, we stopped to see Nipper. You might recognize him as the RCA dog. Although his former owners (RTA, former RCA distributor) have moved out, this huge 4-ton Nipper still calls the roof of this warehouse home.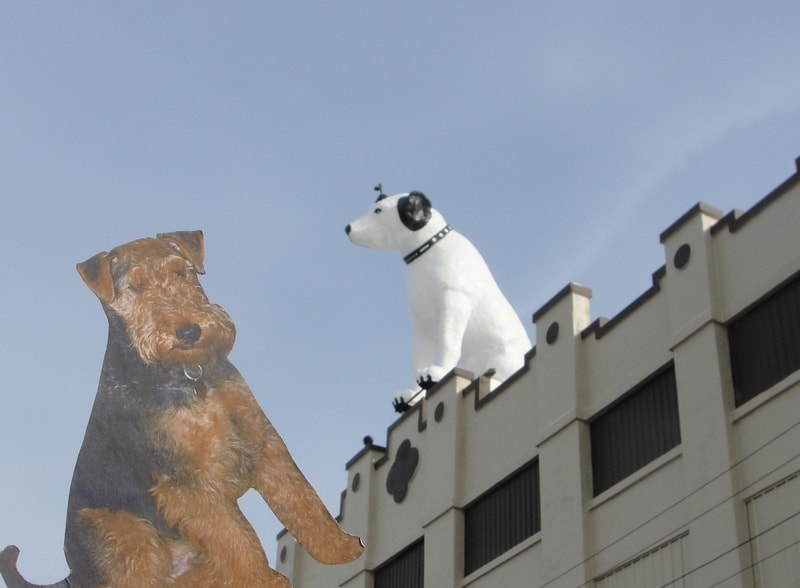 George loves steps, so we brought Flat George to the best we have: The Million Dollar Staircase in the Capitol building. The stone staircase, carved with hundreds of famous faces, animals, gargoyles and scenes, took 14 years to complete.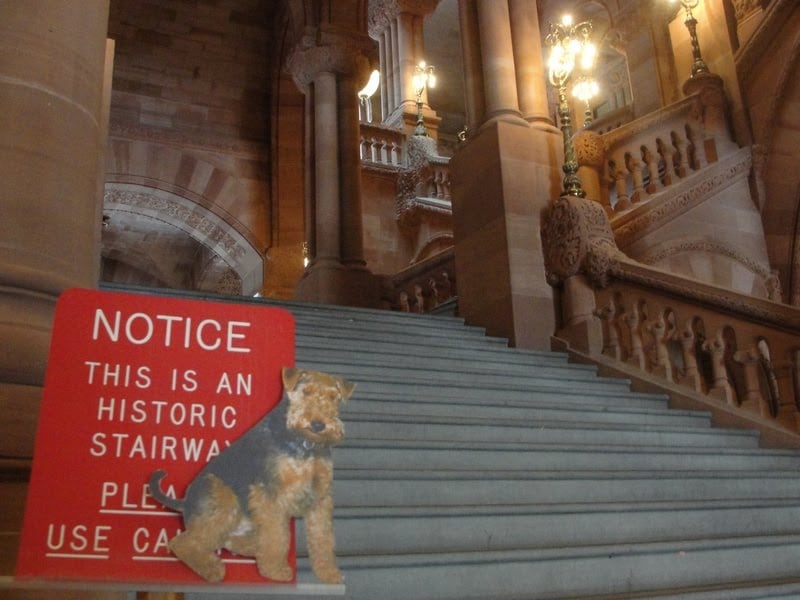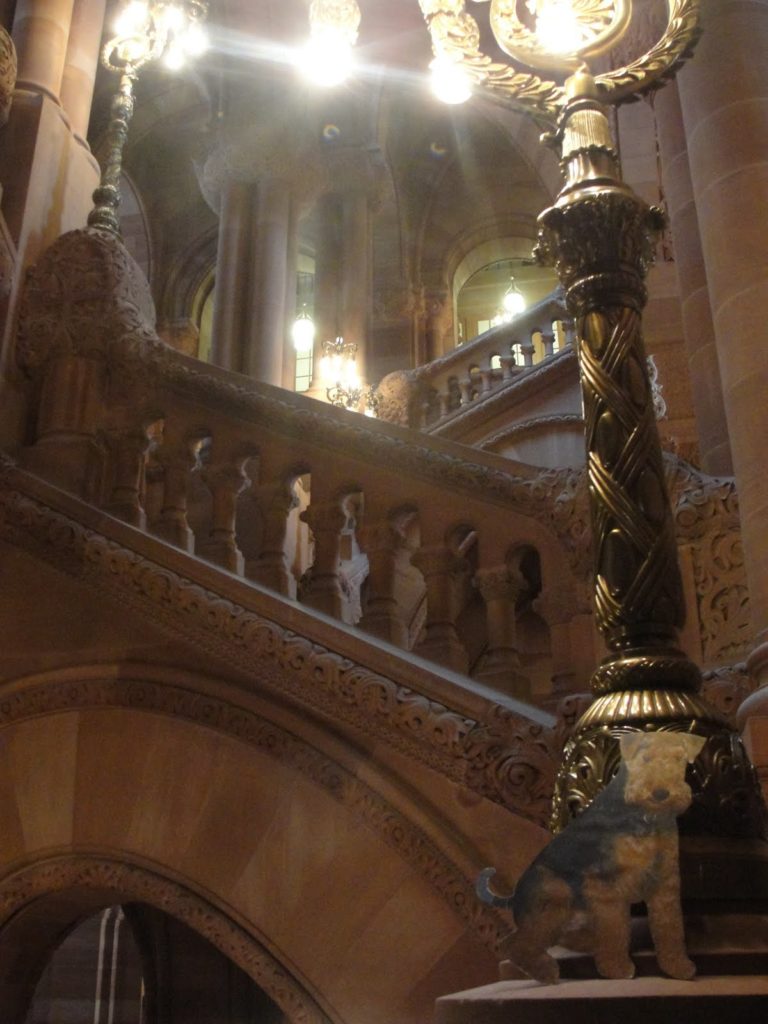 After climbing many steps, Flat George checked out the Assembly Chamber.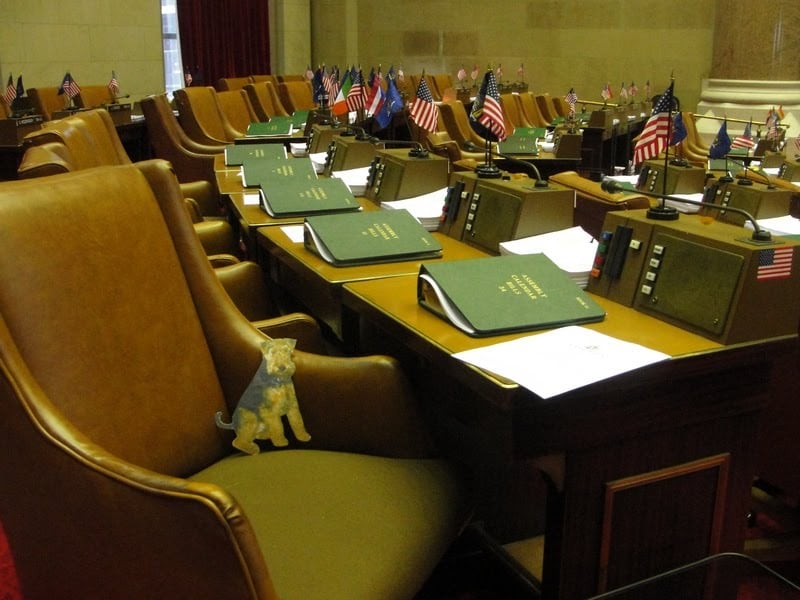 He even got so bold as to try out the Speaker of the Assembly's chair and gavel!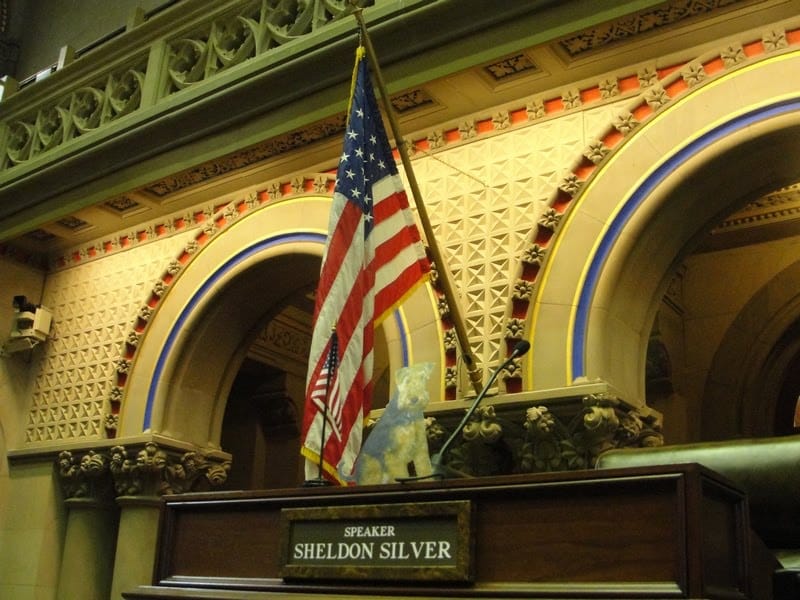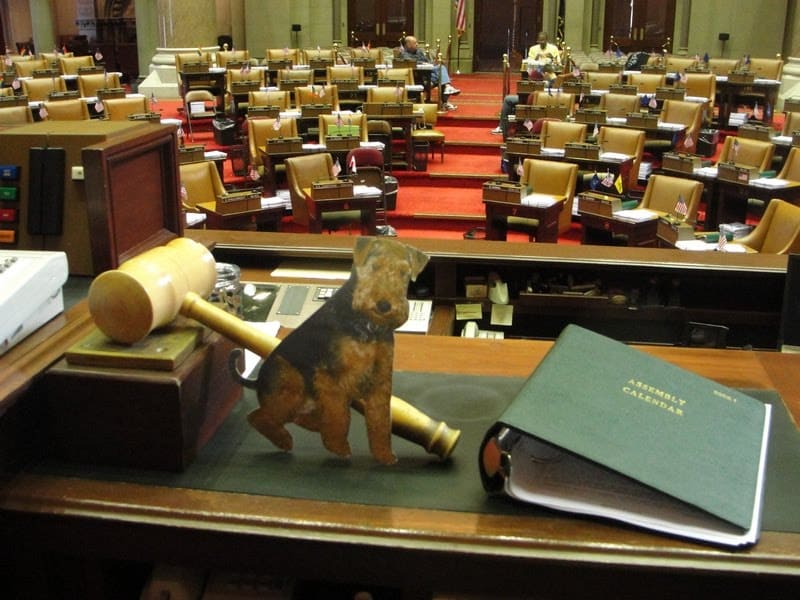 Look closely. Flat George thinks he would improve the New York State seal.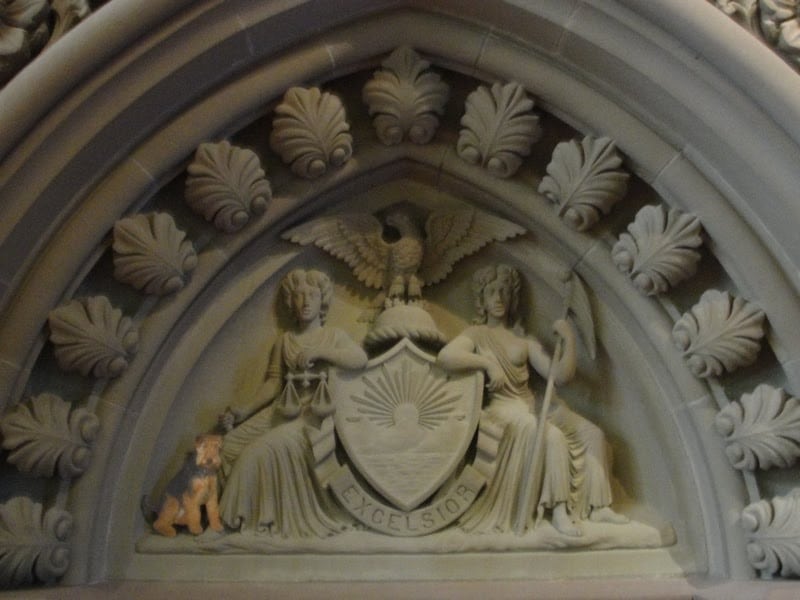 Thank you for your visit, Flat George!
Follow Flat George's 2011 World Tour.