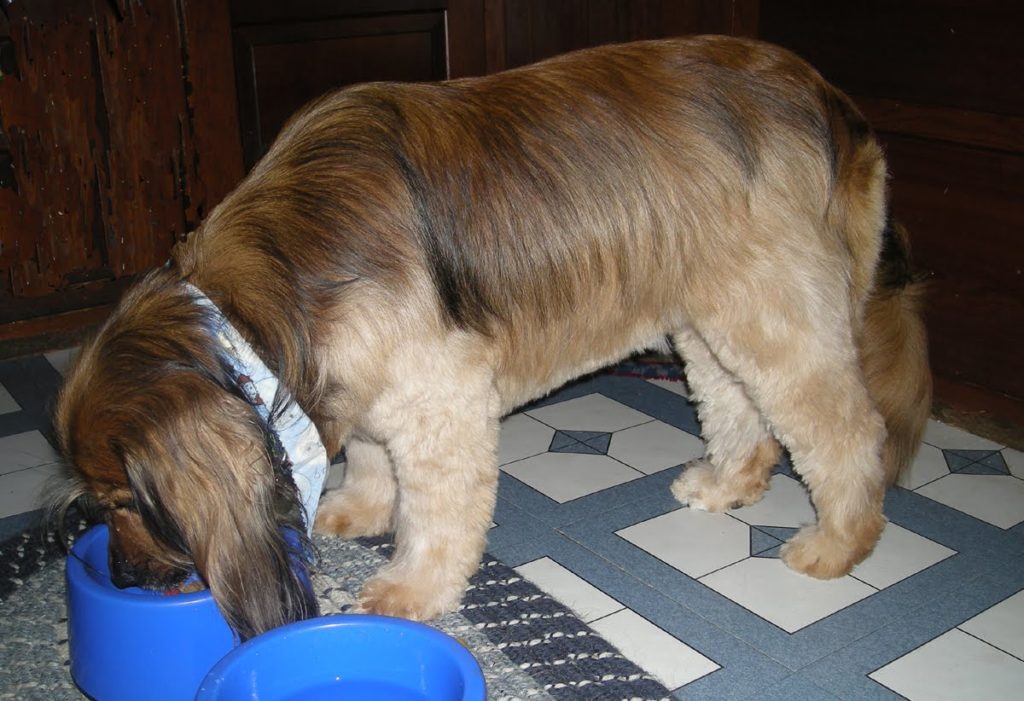 Kelly and I have been dieting together for quite some time, and while I enjoy my fruits and veggies, she's still not a big fan. The only greens she eats is the grass outside. She does enjoy baby carrots. Sometimes she gets sick of those and I give her coin-cut carrots. It works!
Lately I've been experimenting with offering new foods for Kelly to try. Here she is digging into a bowl of her regular food, mixed with cooked, diced sweet potato. Scroll down to the end to see the results.
Before you do, here are some other fruits and vegetables that your dog might like:
broccoli
spinach
celery
carrots
apple
pear
orange
banana
blueberries
pumpkin
Here are some fruits and vegetables you should NOT give your dog:
No Cherries
No Onion
No Grapes
No Raisins
No Fruit seeds and pits
No Mushrooms
Now, here is what was left in the bowl after Kelly finished her meal: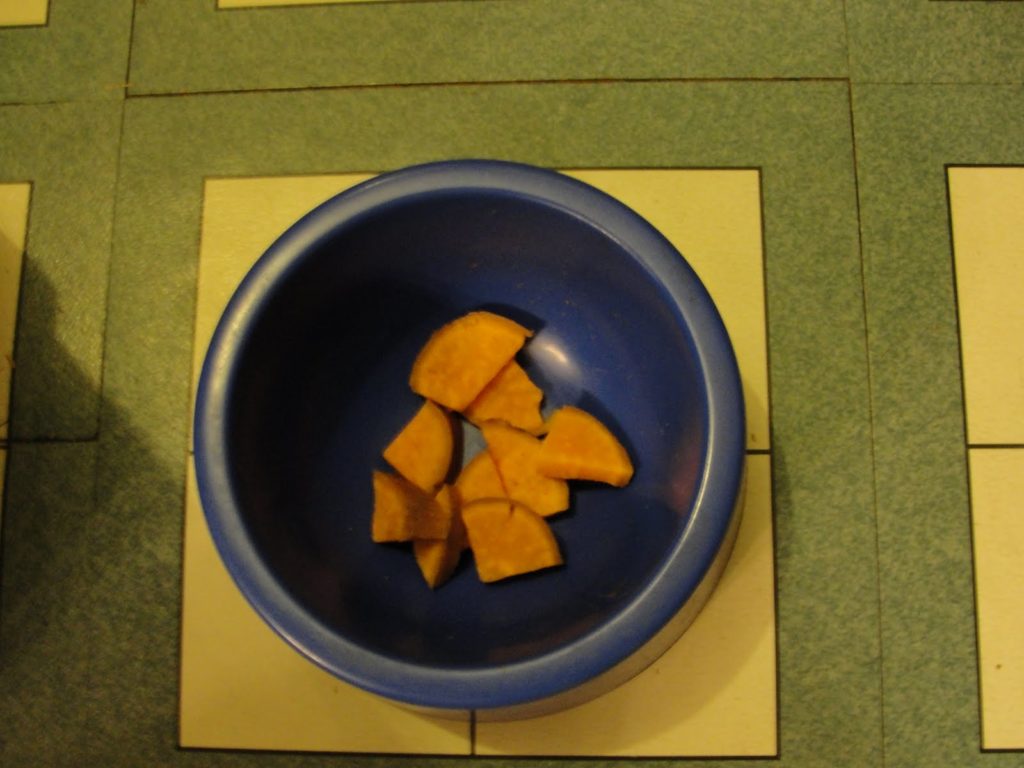 She picked around the veggies and ate all the kibble. Oh well, I guess she's not a fan.
What fruits and veggies does your dog like to eat?