The Fun & Furry, Fit & Healthy Blog Tour has begun! We're doing a lot of celebrating for our new book, The Dieting with my Dog Guide to Maintenance and Weight Loss, including a great gift pack giveaway all month long! And the first stop on our tour today!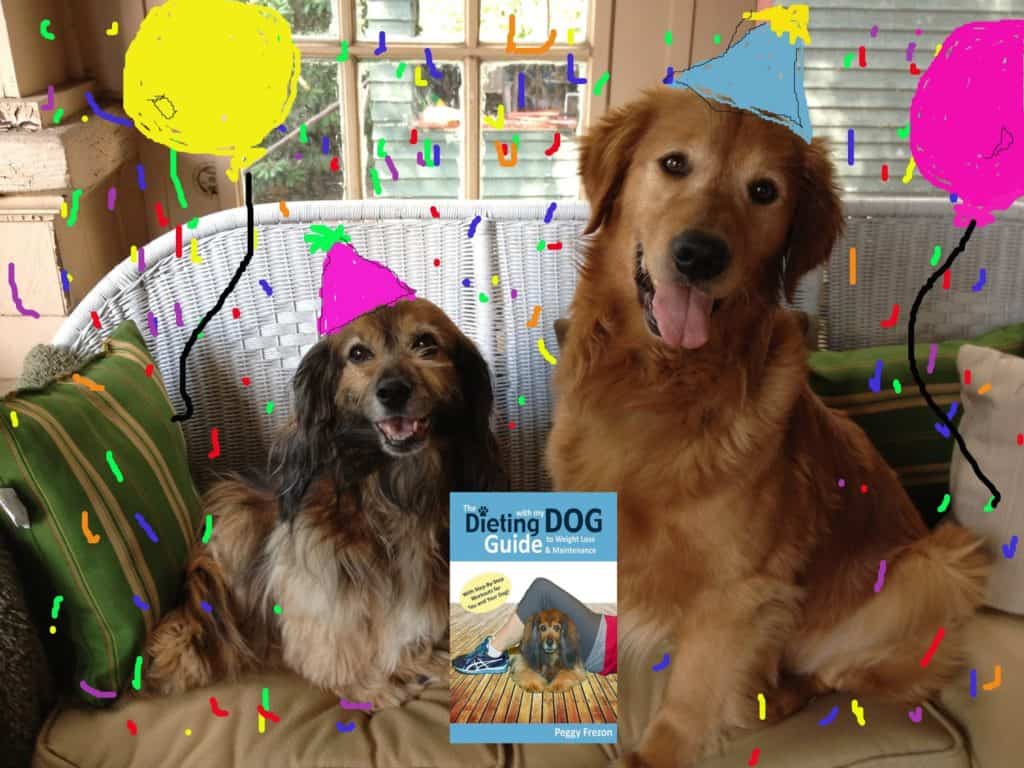 Also coming up, your chance to win a free copy of the book as well.
All this month we'll be touring all around blogville, visiting your favorite blogs where they'll ask me some questions about the book, slimming down and getting fit with your furry best friend. (Kelly and Ike have gotten out the flashcards and are quizzing me now!)
The first stop on the tour today is Kol's Notes. I can't think of a better place to start. Kol is my co-host for K9 Kamp (along with You Did What with your Wiener) and committed to helping others keep fit and healthy with fun activities together (our next Kamp is coming up in October!). So please stop over today and find out more about the book, including what fitness activity we love…and what one we hate.
Here's the rest of the tour schedule!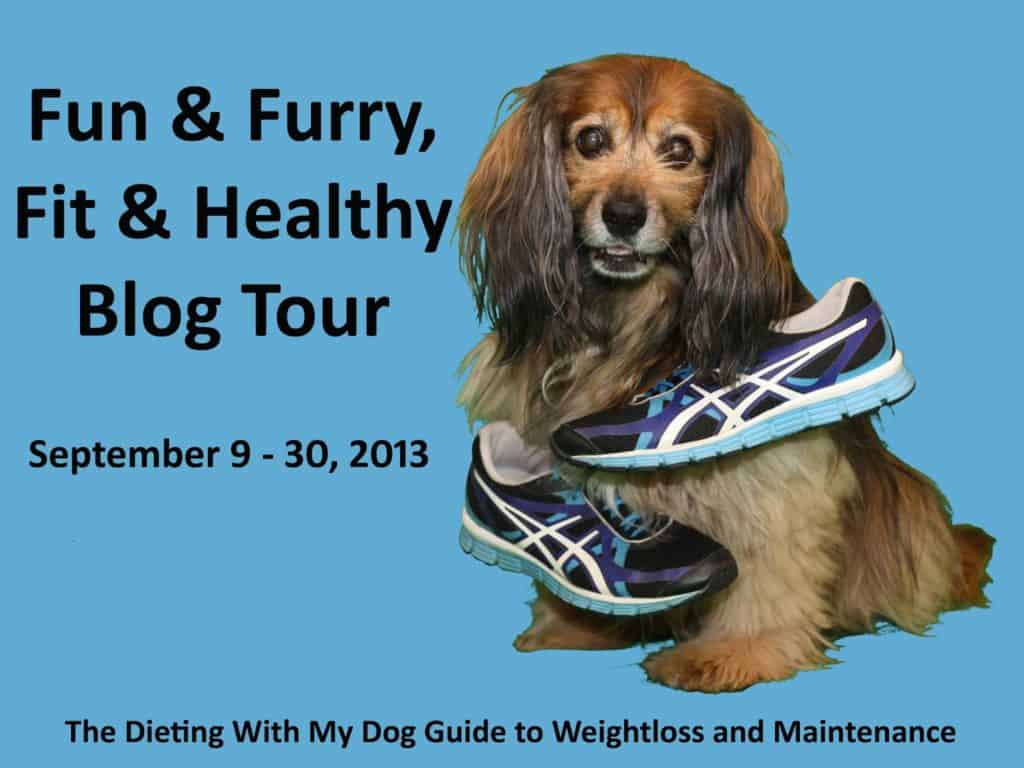 The
Dieting with my Dog Guide to
Weight
loss & Maintenance
by Peggy Frezon