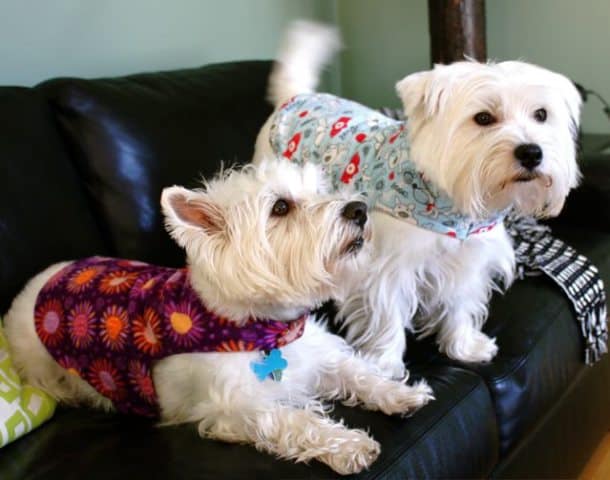 I recently was introduced to an awesome team who are designing Green Monster dogwear, which is cool and fun fashions for dogs. I took a look at their site and thought, hey these coats are really nice! I'd wear them! I wanted to find out more, so I asked them some questions:
1. Is dogwear functional or just for fun?
GM: Our Green Monster dogwear is designed for both! Often short haired dogs are cold year round and many dogs feel more secure and less anxiety when enclosed by clothing. My own Cavalier wears dogwear three seasons of the year to temper her environmental allergies.
2. Why did you decide to create dog coats? What is unique about yours?
GM: We decided to create dog jackets because it seemed that the fun dogwear we liked in appearance was stifling and "in the way", if you know what I mean, for our pets. Our little male chihuahua mix would come in from the yard with a wet jacket nine times out of ten! And then the things we bought that were actually functional and well-fitting, were so boring! We wanted to give our pets something to wear that would feel great and express their unique personalities, funky functional.. or funk-tional!
3. The thing that impresses me most about your dog coats is that they seem to fit so well. What's your secret?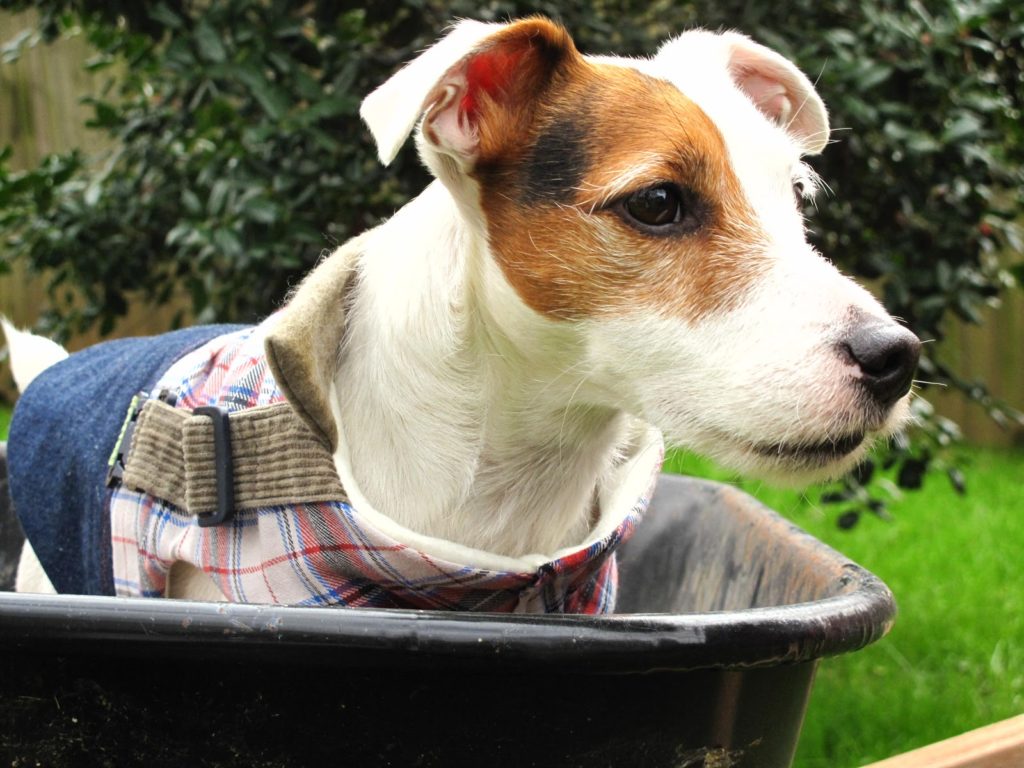 GM: Trial and error! Our goal was a design that had a waist strap sufficiently high enough and a shape that contours well to the dog's body providing coverage without restriction. The other thing that makes Green Monster dogwear fit so well is our fabric selections. We carefully select fabrics that will wear well.. relaxing over time and comfortably conforming.
4. Some people love dressing their dogs, while others suggest that it may be humiliating to dogs. What do you say to those dissenters?
GM: I completely understand that opposing point of view. I think it comes from seeing dogs hanging their heads and standing stiff-legged because the dogwear they are wearing is so uncomfortable. We believe that dogwear should honor and respect the "dog-ness" of our best friends.. and be something that reflects their unique personalities.
5. You plan to take Green Monster Funktional Dogwear to Superzoo. What is Superzoo and how will it help you?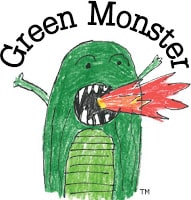 The Green Monster logo.
GM: Superzoo is considered the national tradeshow for pet retailers. It's been named as one of Tradeshow Executive's "50 Fastest Growing Tradeshows", bringing thousands of buyers and exhibitors together every fall. We will showcase our fall and winter collections at SuperZoo, generating sales and opportunity to be recognized worldwide.
6. You're trying to raise $15,000 to finance your project on Kickstarter. Wow, that's a lot to raise. How are you doing?
GM: It is a lot to raise – especially in only 30 days! We're eight days in now and doing great though. Every day our growth rate is better and better! We've received placement on the Etsy curated page and reached the top of the popular fashion projects page. I spend most of every day and night emailing and calling everyone we know (and don't know!) asking them to help us get the word out. The more people know, the faster we'll get to our goal.
7. Tell us a little bit about Green Monster, and about the dogs in your life now!
GM: The name Green Monster actually first belonged to our beloved Jack Russell terrier that passed away last April. She was 12 years old and loyally at Haley's side her entire life. We strive to put a little bit of Green's indomitable spirit in each and every piece of dogwear we design.
We have two dogs now: Megaball, our Cavalier King Charles spaniel and Oliver, a chihuahua/Jack Russell mix. The pair of them are best buddies and our constant companions. They are both in the video on our Kickstarter page.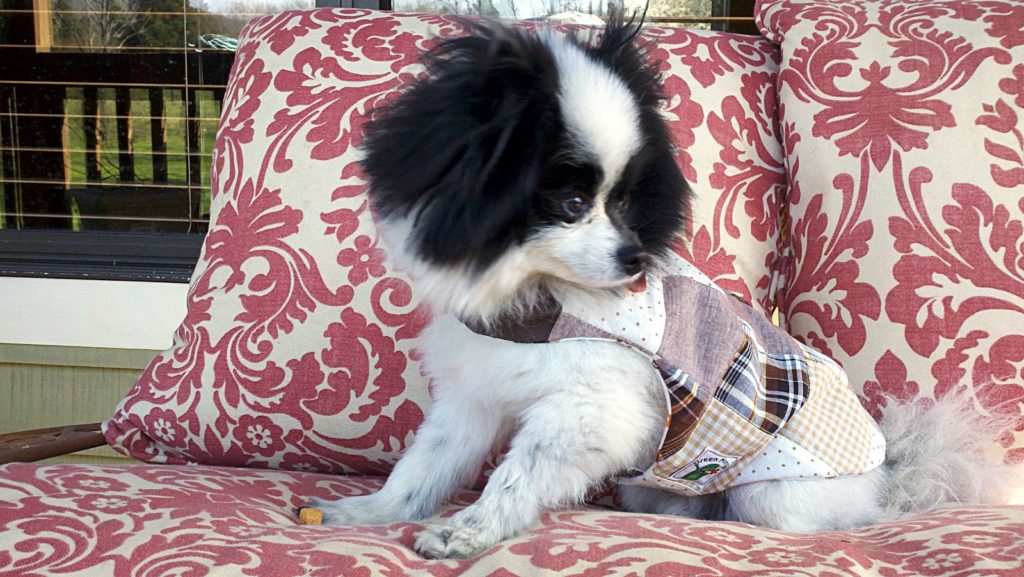 8. Question of your choice: How can I get Green Monster dogwear for my pet??
GM: By pledging to our Kickstarter project, you can have your choice of Green Monster dogwear from our Etsy shop as a reward, and free shipping! Then when our project is successful and we make our debut in Vegas, hopefully you'll be able to find us at your favorite local pet shop.
If you are looking to help out a new company, and like what Green Monster dogwear has to offer, I hope you jump over to Kickstarter and give them a hand. Thanks!