We here at The Writers Dog are excited to share with you an awesome kickstarter project by our friends at Gentle Carousel Miniature Therapy Horses. Full disclosure: My new book, written with Debbie Garcia-Bengochea of Gentle Carousel and published by Revell, will be hitting the bookstores in Fall 2021! So that's part of the reason why I love this charity so much. But the other reason is because these horses help thousands of kids, adults, and seniors in hospitals, schools, assisted living, and other facilities. They also provide comfort to families who have experienced natural disasters, crime and trauma. If that's not inspiring enough, they now have a kickstarter where you can get these beautiful hand-crafted Inspiration Cards featuring the miniature therapy horses. Check out a few of the designs: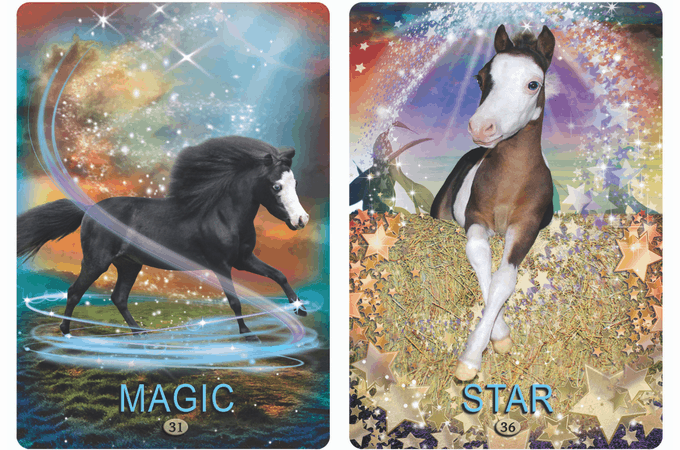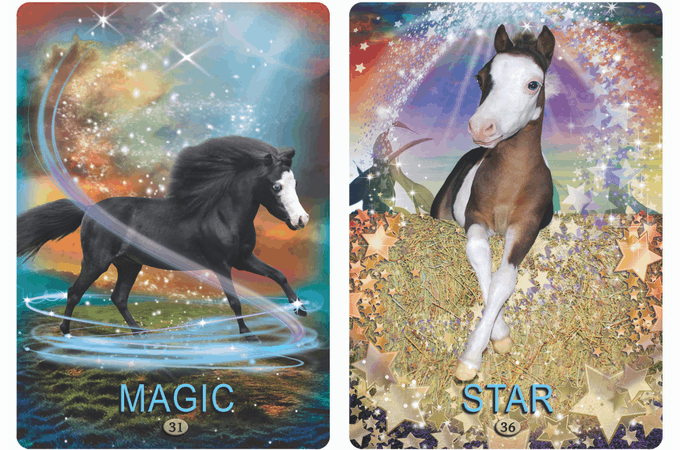 Each deck features 44 gorgeous color cards and a guidebook. In accordance with kickstarter rules, no funds from this project will be donated directly to Gentle Carousel. The pledge money pays for the design and production of the cards. Any amount raised that exceeds the funding goal will be used to print additional decks, to help Gentle Carousel Miniature Therapy Horses.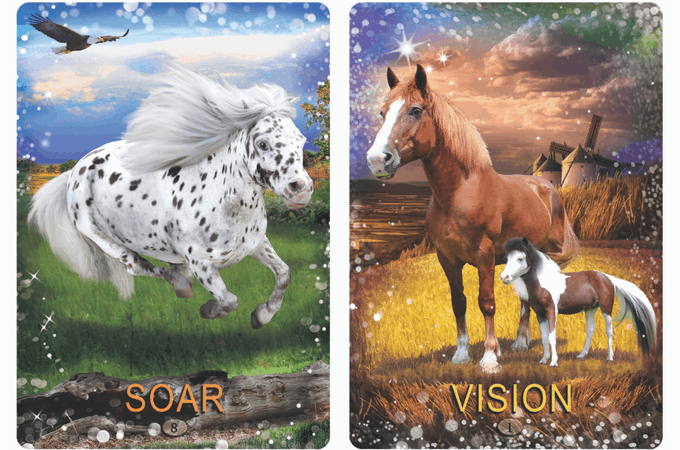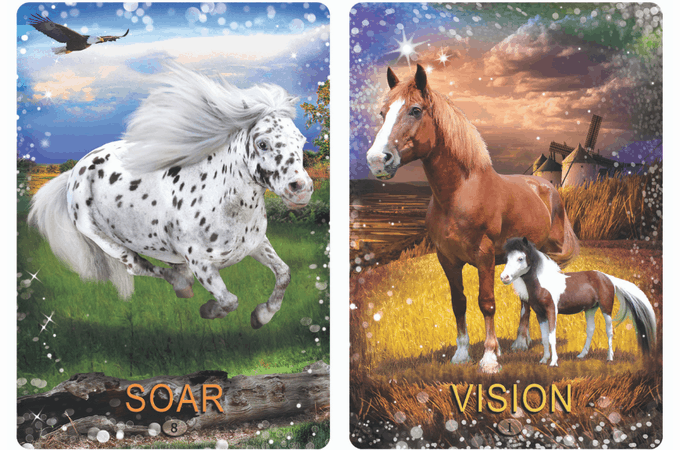 This is a great cause and a stunning set of cards. First, learn more about Gentle Carousel, follow them on Facebook and you'll fall in love with these horses. Then check out the kickstarter and reserve your Inspiration Deck. It's one great way to help this organization continue the wonderful work, taking such good care of these horses, while helping those in need of a little love, comfort, and hope.