Here's to the Kampers…Hip Hip Hooray! Here's to everyone who participated in K9 Kamp!! Thank you for the great times, great posts. We hope you had fun getting fit with your pup. And here's to awards!!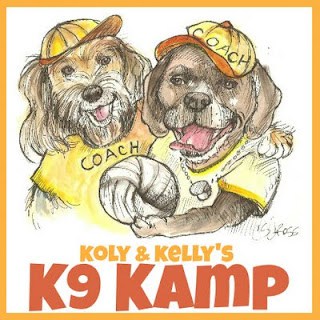 1. Awards!! Check out these awesome bloggers and see what they won…We have half the K9 Kamp Awards here, and to see the other half, please visit Kol's Notes.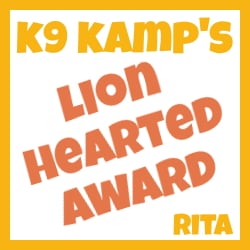 Rita–Pooch Smooches
Walking not only was good fitness, but at times it took courage, especially with stick-wielding menaces on the beach. But Rita showed exemplary bravery!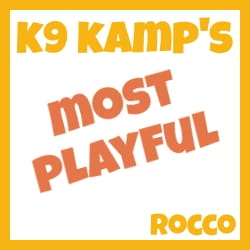 Rocco–To Dog With Love
Kutest Kindergartener Rocco not only practiced for agility, but had fun playing crate games and just enjoying life too!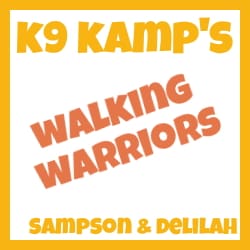 Sampson and Delilah– Heart Like a Dog
If all eight paws had pedometers, how many miles would these kampers have walked? We know it was enough to win this award!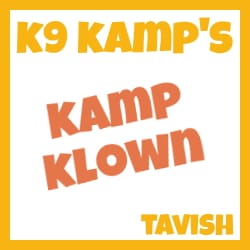 Tavish- I Still Want More Puppies
Maybe it's because his mom likes puns, but Tavish must have inherited the ability to make us laugh. He was always up for fun and games.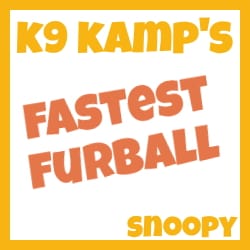 Snoopy–Snoopy's Dog Blog
We were tempted to hand out the award for Best Hairdo, but we think that this award reflects Snoopy's stylish flowing locks as well as his love of running!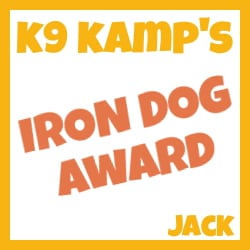 Jack–Slimdoggy
A yellow lab who likes kettlebells and wears his own weighted vest for workouts? Now Jack is one buff pup.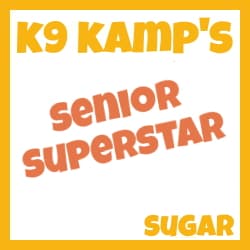 Sugar–Sugar the Golden Retriever
Purple-pawed Sugar is the perfect example of how age doesn't have to slow you down. From swimming to running, Sugar is one active and fit golden!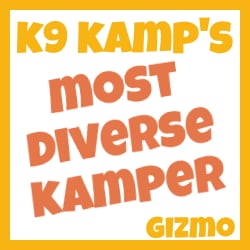 Gizmo–Terrier Torrent
Gizmo likes to walk, but he doesn't stop there. He's sniffing around and finding more creative ways to work out, get fit, and have a great time!
Because we think you were ALL so pawsome…..this one's for all of you who participated, put in some extra time getting fit and bonding with your dog! Feel free to display it on your blog with pride 🙂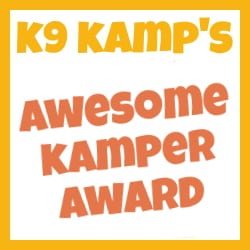 2. And did you see that cool prize package? We drew the winner last night–Congratulations to SHARON GILBERT for winning the K9 Kamp prize package! Schooner and Skipper will have a great time playing with the LED Glowing fetch ball and all the other goodies!
Schooner and Skipper are both generally healthy, but Schooner put on a
bit of weight. Skipper and Sharon have been the best cheer team
helping him slim down by swimming, a great low impact exercise. Even
when the weather kept them out of the pool, they got in the K9 Kamp
spirit by playing indoor games, like throwing the ball down the stairs
and racing to get it.
We want to take a moment to thank our fantastic K9 Kamp sponsors!
Without sponsors, we wouldn't be able to
offer any prizes, much less a prize package worth more than $200 and
filled with awesome things like:
A copy of Peggy's book

Dieting With My Dog

& her e-book The Dieting with my Dog Guide to Weight Loss and Maintenance A

bag each of Kol's Veggie Snacks & Green Bean Crunchers

An assortment of active toys
Let's hear a big K9 Kamp Yip! Yip! Hooray for our K9 Kamp sponsors EzyDog, NiteIze and Only Natural Pet Supply!
3. What do you think? Kelly and Koly would be woofin' for joy if you'd take a few moments to click on the following link to take our survey and tell us what you liked, and how we can improve. Thank You!!
http://form.jotform.co/form/31755865137866
4. The next K9 Kamp is in OCTOBER so we hope you'll come back and join us again! In the meantime, check out the Keeping Up with K9 Kamp mini challenges at You Did What With Your Wiener— the first challenge is on FitDog Friday, July 5th. See you there.
5. Thank you to co-hosts Jodi and Kol for another great Kamp!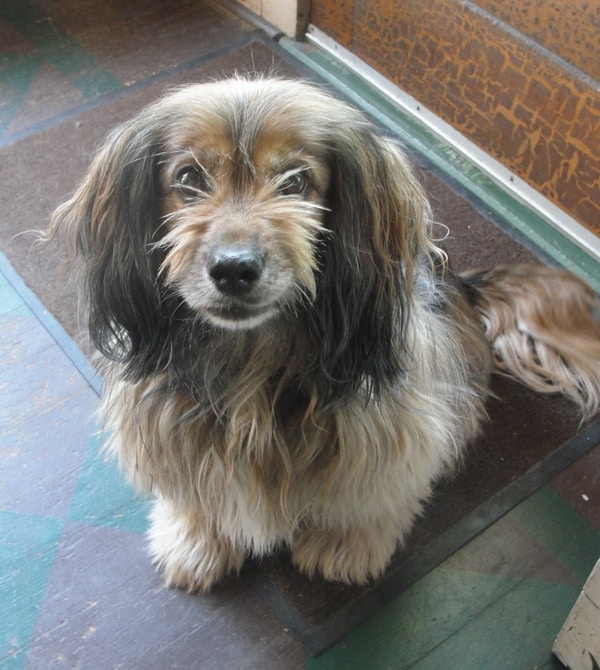 I'm so excited, my whiskers are really out of control!
Want more pawsitive pet tips, good news, and special bonuses? Content not already in the blog? Fetch my free newsletter. Kelly and I can't wait to see you there!