It is with great sadness that I have to share with you the news that Brooks passed over the rainbow bridge Saturday. I still can't believe I'm writing this. Everyone who has ever loved a dog knows what I'm going through.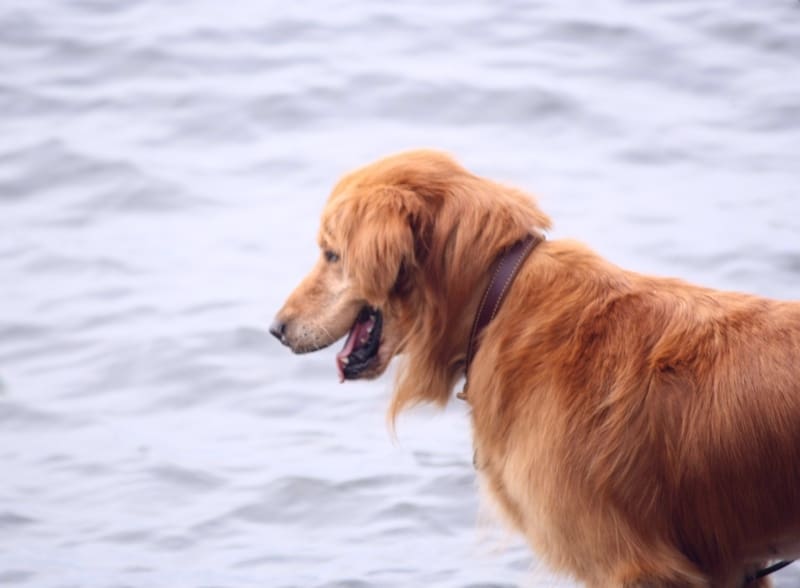 All About Love
I have to say that Brooks stole my heart on the very day we brought him home. I can't believe that he'd been abandoned in his golden years, and spent more than a year in different shelters without anyone picking him for their pet. Everyone else missed out–we're the lucky ones to have ended up with him. We were so blessed to get to share even just a little bit of our lives with him.
Brooks was the perfect dog for us, mellow and sweet. He was always right by my side, or cuddling with me on my big green chair. He was the perfect gentleman to Kelly and never grumbled when she got bossy. He loved his walks and chasing a tennis ball. He loved being close to me.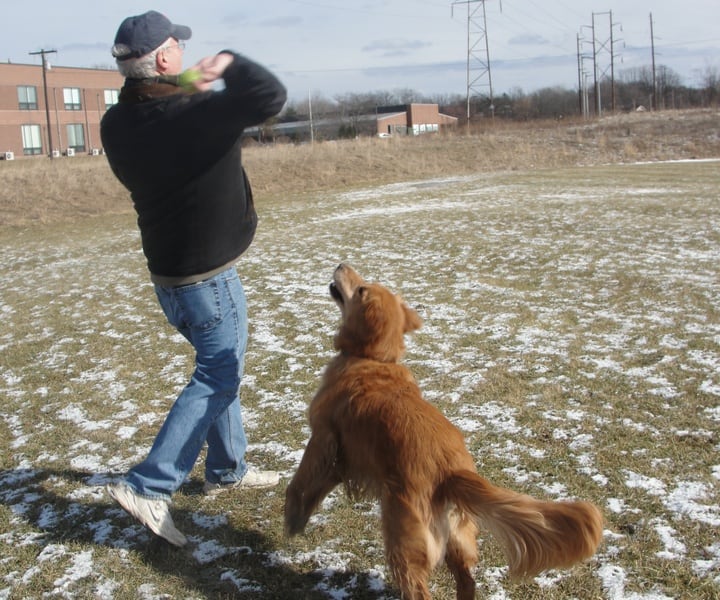 The Diagnosis
It all just happened so fast. He was the same old Brooks, eating, chasing his tennis ball, although maybe he'd slowed down a bit. Dogs are stoic, and they don't show you how much they are hurting. Over the last week or two he seemed to have a little discomfort managing the stairs and he didn't want to lie down. We brought him to the vet once and they diagnosed a hot spot and sent him home with medication. That cleared up, but he the discomfort taking the stairs and moving around didn't. Last Thursday we brought him to the vet's expecting a diagnosis of arthritis. Maybe hip or joint problem.
What we got was cancer. A large mass in his abdomen and multiple tumors in his lungs.
It was the kind of cancer that didn't respond to chemo. The vet said there was nothing we could do, just make him comfortable, and gave him 3-8 weeks.
The Day
We gave him his pain medication and hugged him and loved him all day. Friday, the day after his diagnosis, he was still kind of out of it from the pain medication, but at one point got a little energy and indicated he wanted to go for a walk. We took it slow, and he smelled all the nice smells of spring emerging. We only went a few yards down the road, but he enjoyed every moment of that walk. He even got a treat of ice cream after dinner.
Then, that evening he was sitting with his head in Mike's lap and he had a siezure. Then another. Horrible, violent seizures. He had 5 or 6 before we got him to the emergency vet around midnight. There he had another seizure. The vet said there was nothing she could do for him.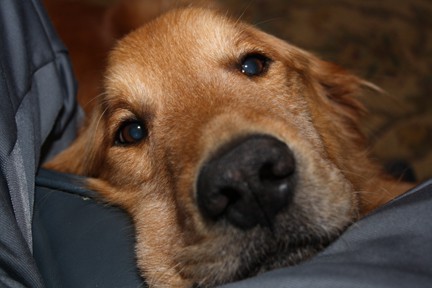 We were by his side, talking to him and patting him and kissing him as he passed.
How I'm Doing
To be very honest, not well. I just miss him so much. I miss waking up and knowing that he's right there on the floor beside the bed, ready to walk downstairs with us. I miss having him climb up into my big green chair with me and sleep while I'm working on my laptop. I miss his smile, his wagging tail, his warmth. It's going to take some time, but all the kindness of each and every one of you here and on Facebook has been helping me feel comforted. I know you understand, and I thank you.
What I Learned
No dog, young or old, has any guarantees. We are better off for having known them, for however long. We grieve that he was taken from us so soon, but this past year with him has been one of the happiest ever, as we've gotten to spend our days, every day, with the world's most loving and gentle dog. I know that previously he'd had a hard life, and that he'd been abandoned and on his own for quite some time before we adopted him. I have to believe that God picked us to love him through this last year of his life. I'm honored that we got to be his family for this precious time. We miss him, but he is now released of all pain and worry, running free.
We love you Brooks.
April 6, 2013
RIP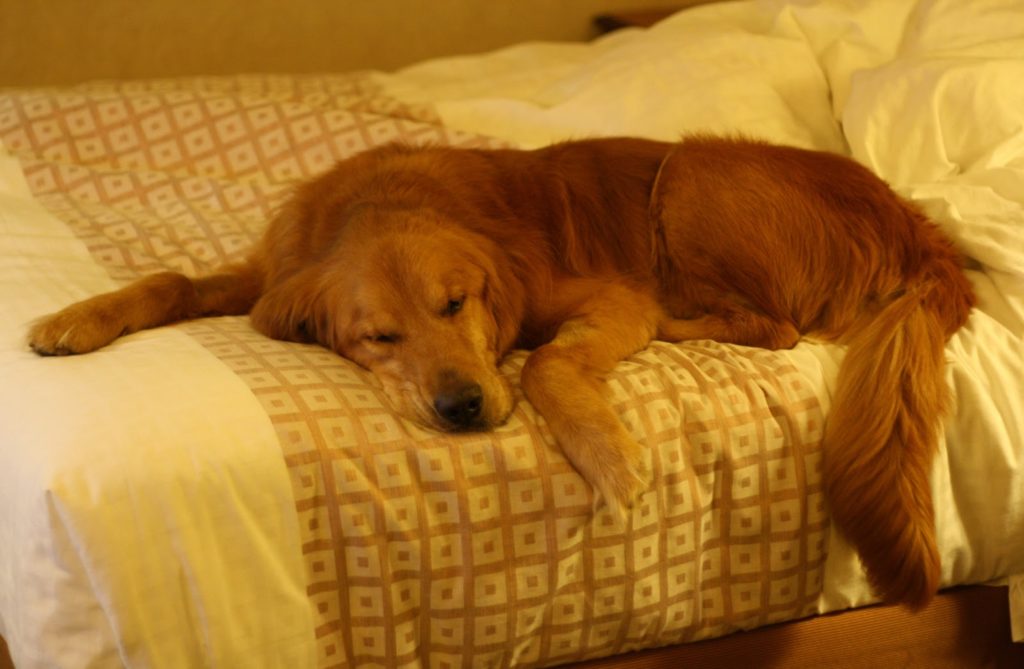 Want more, pawsitive pet tips, good news, and special bonuses? Content not already on the blog? Subscribe to my free newsletter. We look forward to connecting there!