I'd love to make it cheaper and easier for you to get my books, so today for Cyber Monday I'm offering a great deal on signed copies with a personalized message to you or a friend.
Dieting with My Dog and Heart to Heart, Hand in Paw BUY ONE, GET ONE HALF OFF the list price. Buy two of the same or mix and match. Great gifts for your pet loving friends and family.
Only $2.00 shipping per order, no matter how many books you buy!
Just email me at
peggyfrezon (at) gmail (dot) com and let me know which books you'd like,
and how you'd like them signed.
Offer good through 11:59pm Monday 11/26/12.
Thank you!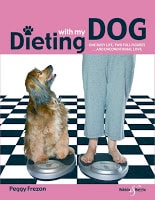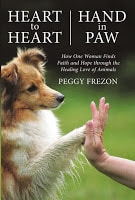 Dieting with my Dog- List Price $19.99
Heart to Heart, Hand in Paw- List Price $13. 95