Quack! Quack!
It seems like Duck Dynasty is EVERYWHERE. Duck Dynasty t-shirts, Duck Dynasty glasses, Duck Dynasty camo bracelet, Duck Dynasty bobbleheads, even Duck Dynasty chia pets! And now, you can get Duck Dynasty dog toys and licensed apparel for dogs!!
We were sent a great variety of items to sample, review and GIVE AWAY!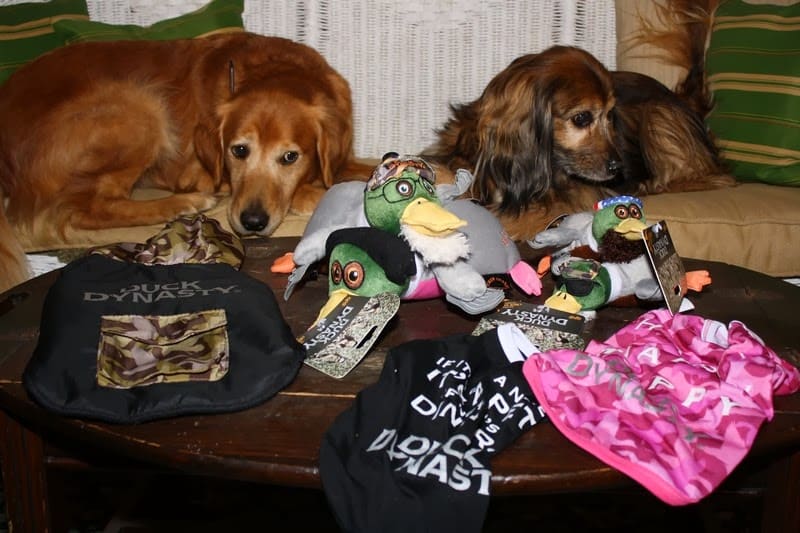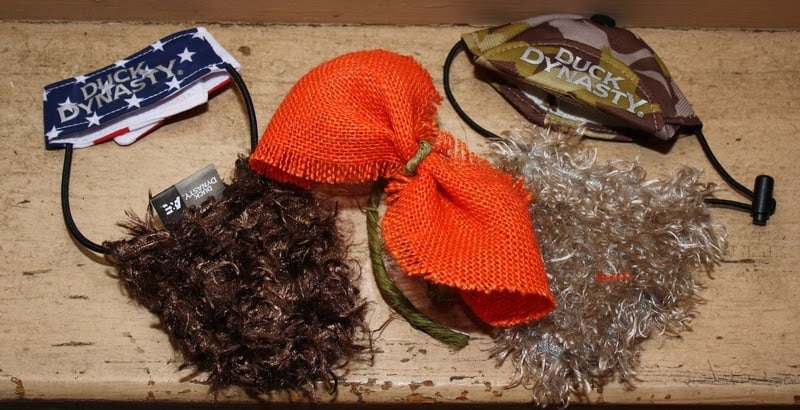 Kelly and Ike sampled the duck toys. As usual, Ike ignored them because they weren't tennis balls.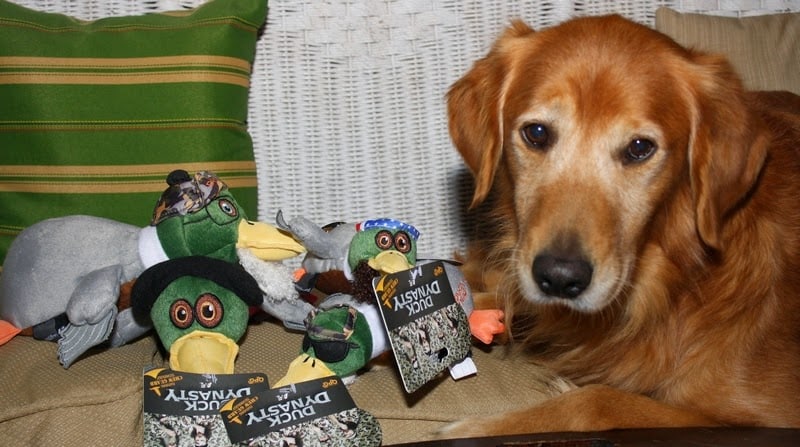 Kelly immediately gutted and dismembered the toy. But she had a lot of fun doing so!
They also modeled some of the apparel.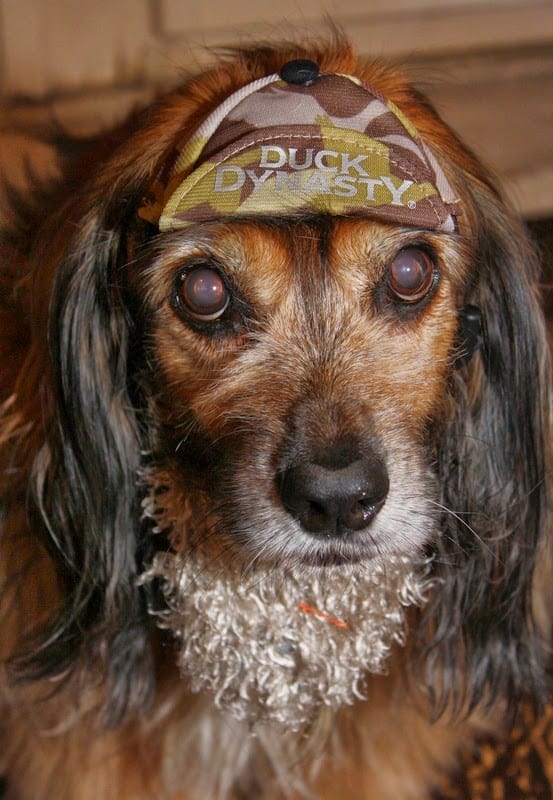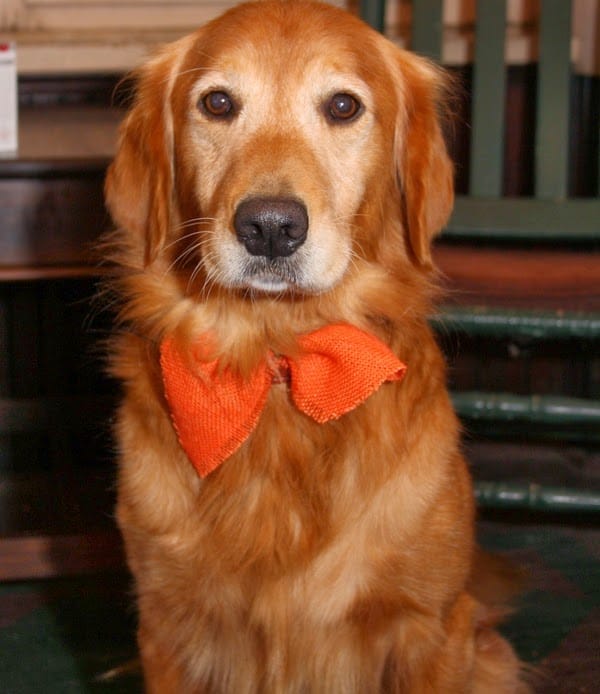 If you're a fan of the show, the Duck Dynasty products are lots of fun. Enter our giveaway to win some for your dogs!
PRIZES:
1st place- Duck Dynasty dog Jacket, size Sm-Med. (about 12 inches long, not counting the hood).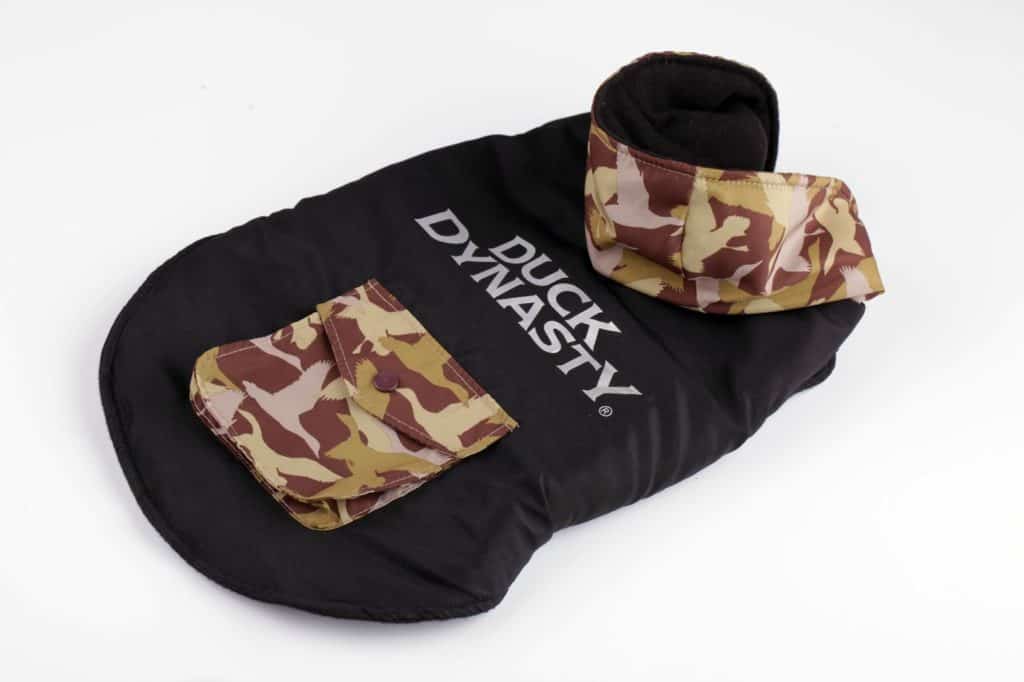 2nd place- Duck Dynasty sm-med black t-shirt and 1 Duck Dynasty hat/beard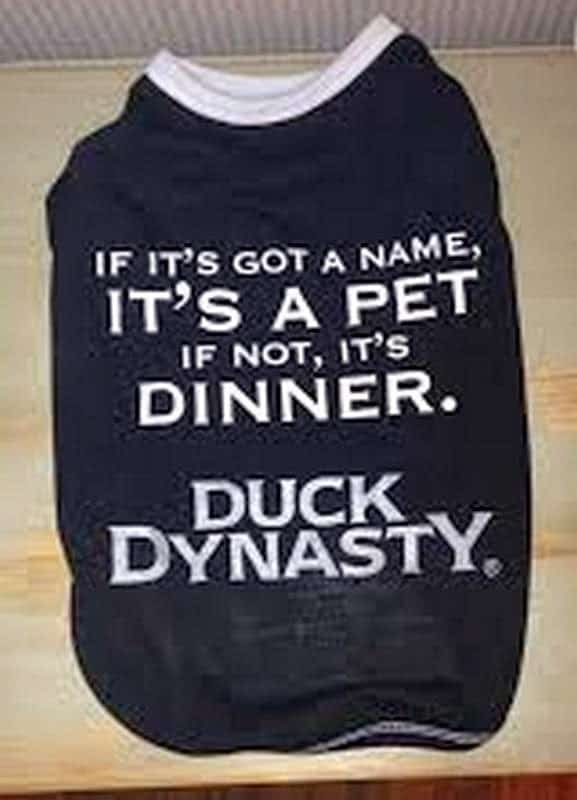 3rd place- Duck Dynasty sm-med pink t-shirt and 1 Duck Dynasty hat/beard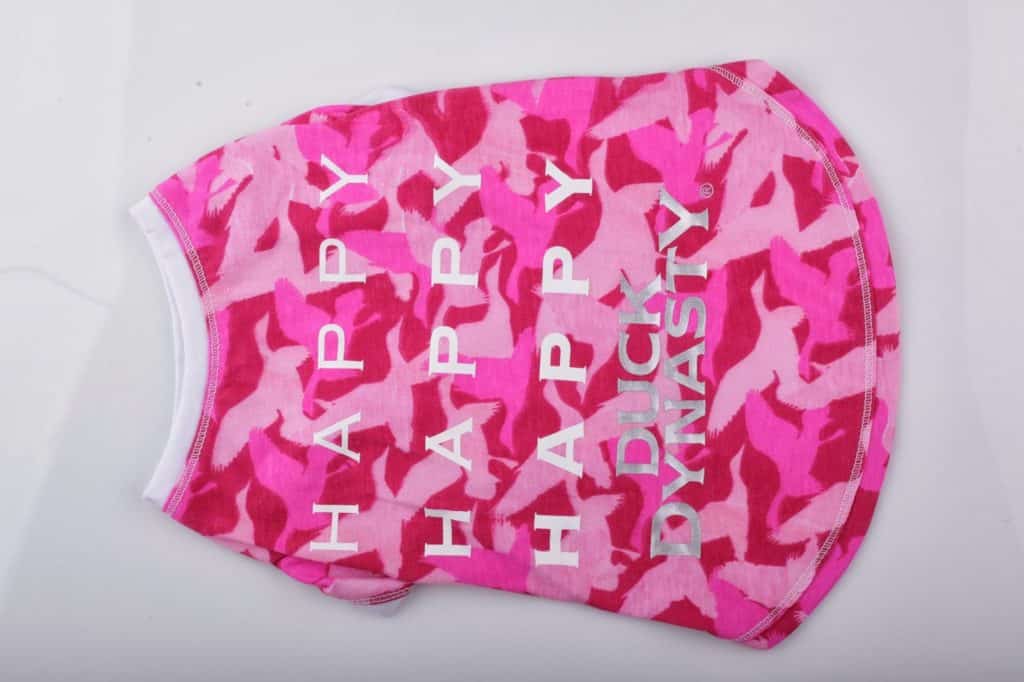 ***Note: all shirts/jackets are about 12 inches long.
"Family Certified, Redneck Approved."
Full Disclosure: I received one a variety of Duck Dynasty plush toys, apparel and hats/beards to review and giveaway. This
in no way influenced my review. The opinions here are 100% my own.
Want
more positive pet tips, good news, and special offers?
Fetch
my free newsletter,
Pawsitively Pets. Kelly and Ike
hope to see you there!