Have you ever wanted to take better pictures with your dog? But your dog gets distracted and is looking everywhere but the camera? Have you ever thought you could get a good picture, if only you could stick your dog's favorite toy on top of the phone? Well, that's the theory behind the Pooch Selfie!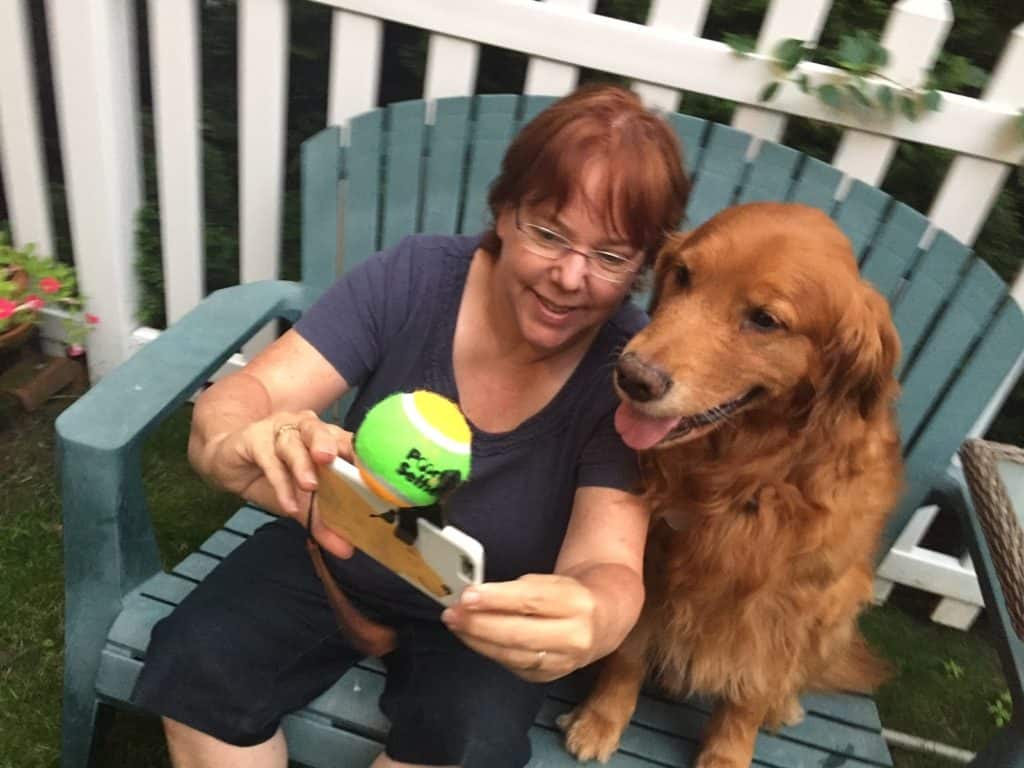 Smile!
Chewy.com sent us a Pooch Selfie smartphone attachment so we could try for ourselves. Basically, it's a clip that snaps onto your smartphone or phone case, and easily holds a tennis ball. (retail $12.99).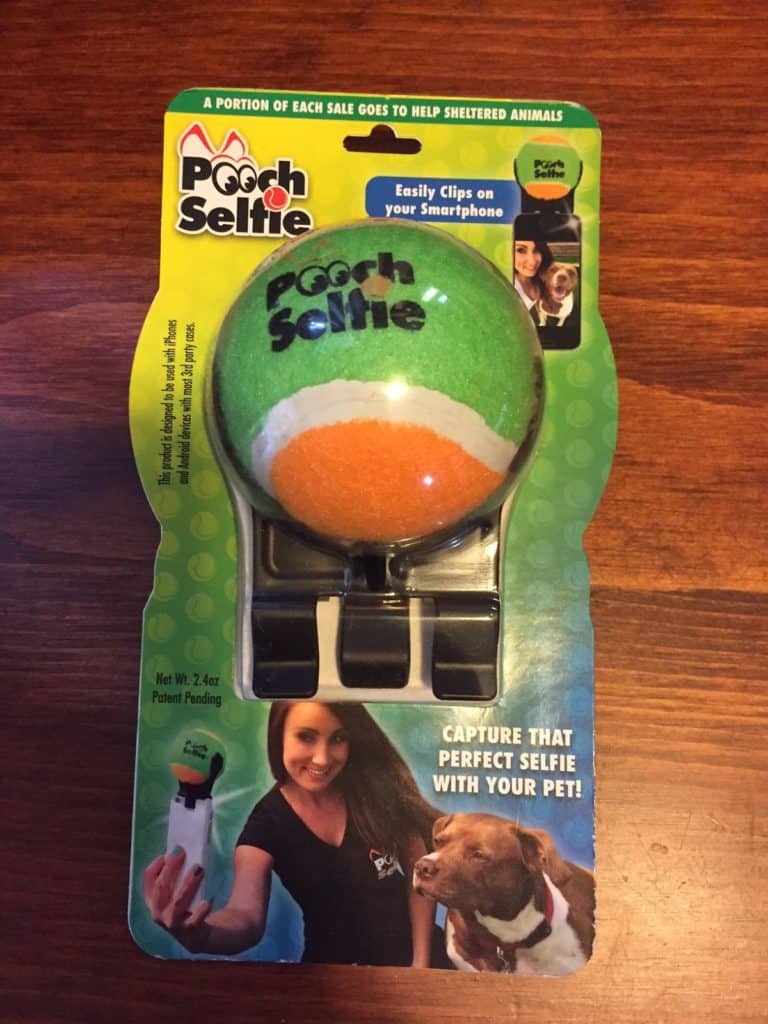 You can insert your own tennis ball if this one gets demolished!
I don't know what they did to this tennis ball, but Ernest went crazy! All he wanted to do was to EAT TENNIS BALL NOW! He is generally a mellow dog, so his excitement surprised me.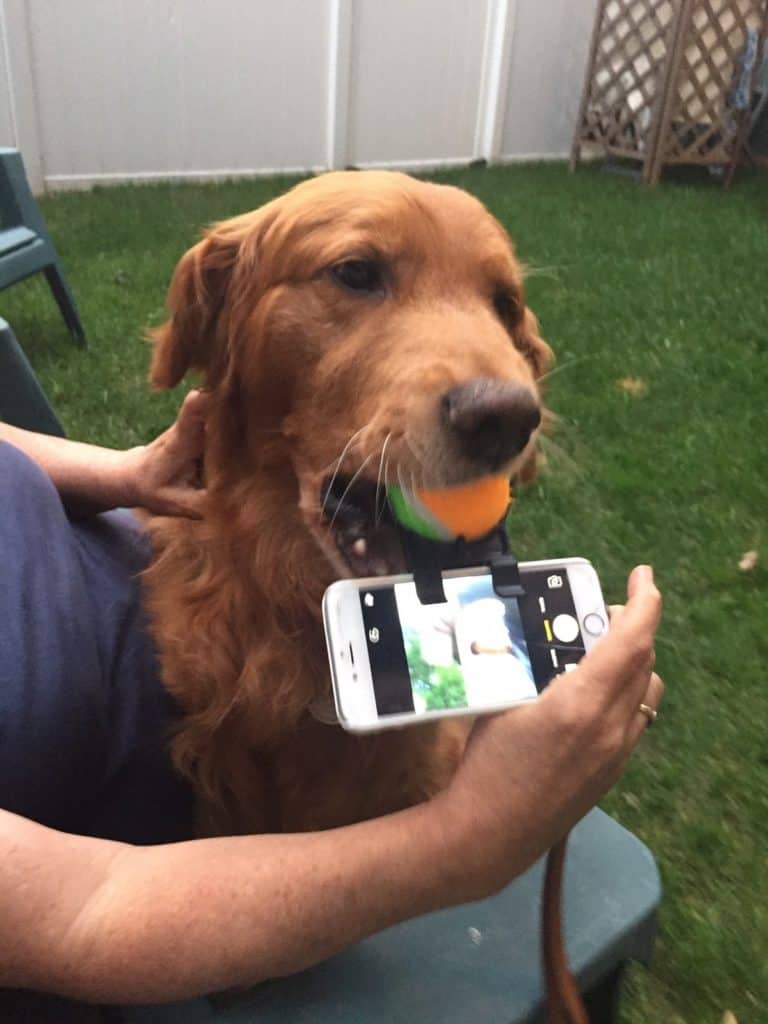 Tastes good to me, Mom.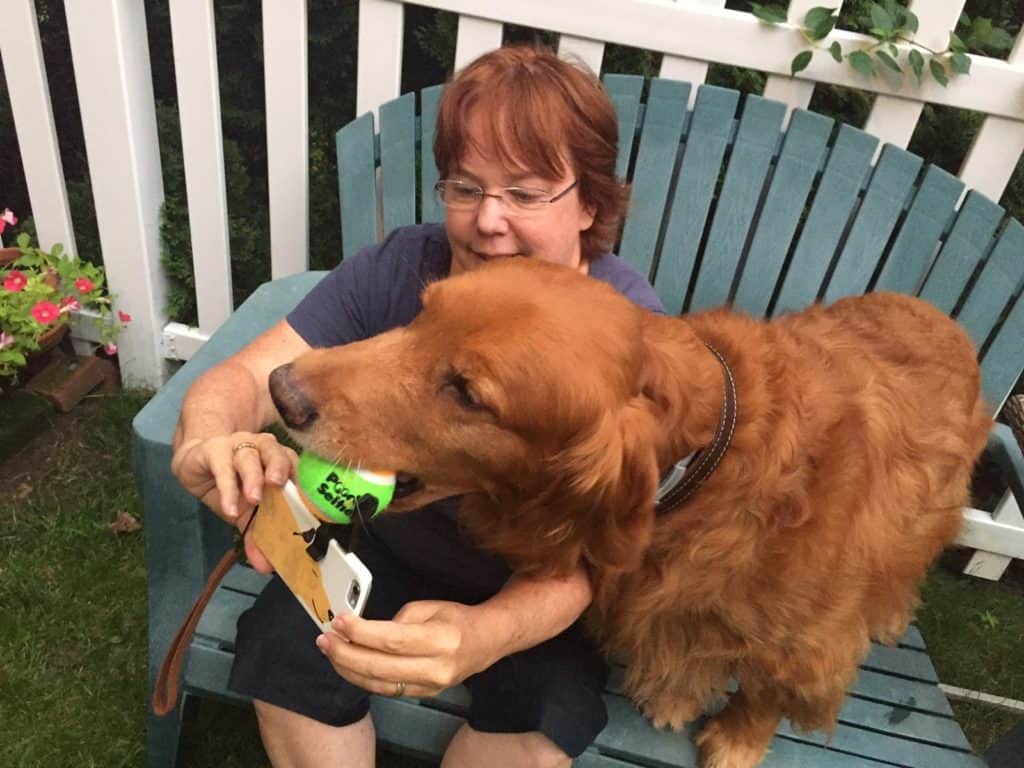 You wanted a picture of my canines, didn't you?
Petey didn't even seem to notice the ball at first, but when he did, he took a nibble. With his miniscule puppy attention span, nothing keeps his interest for more than a split second. He can't stay still either, so a posed picture is still hit or miss.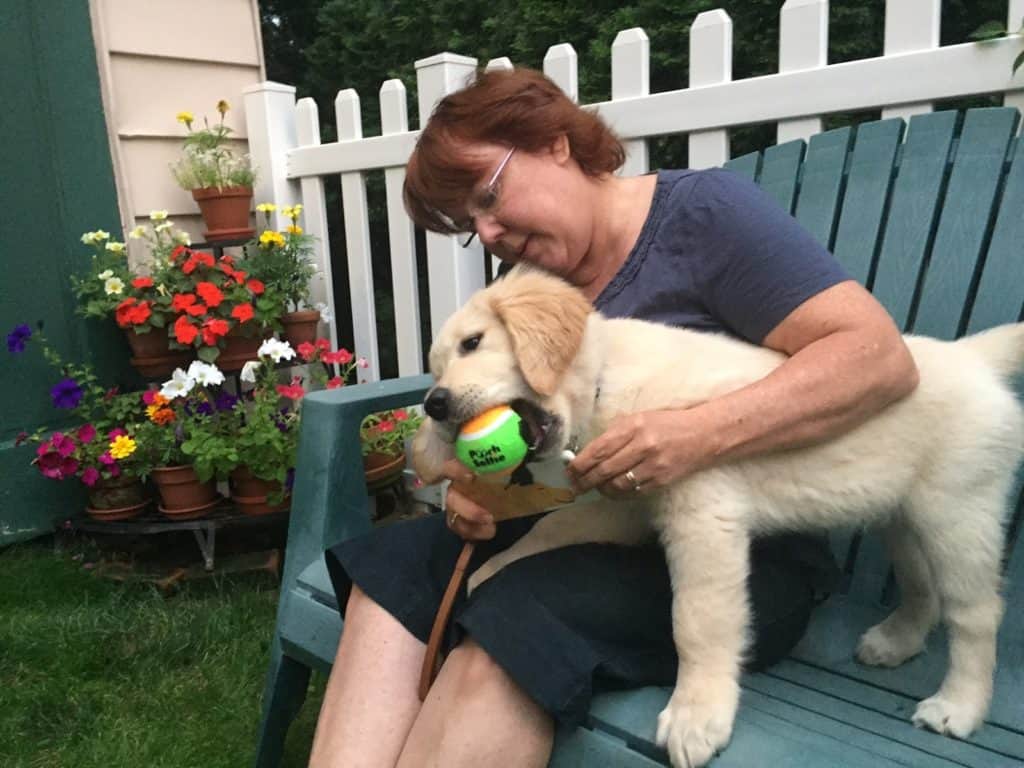 I'm teething, you can't blame me.
Here are our selfies we managed to get: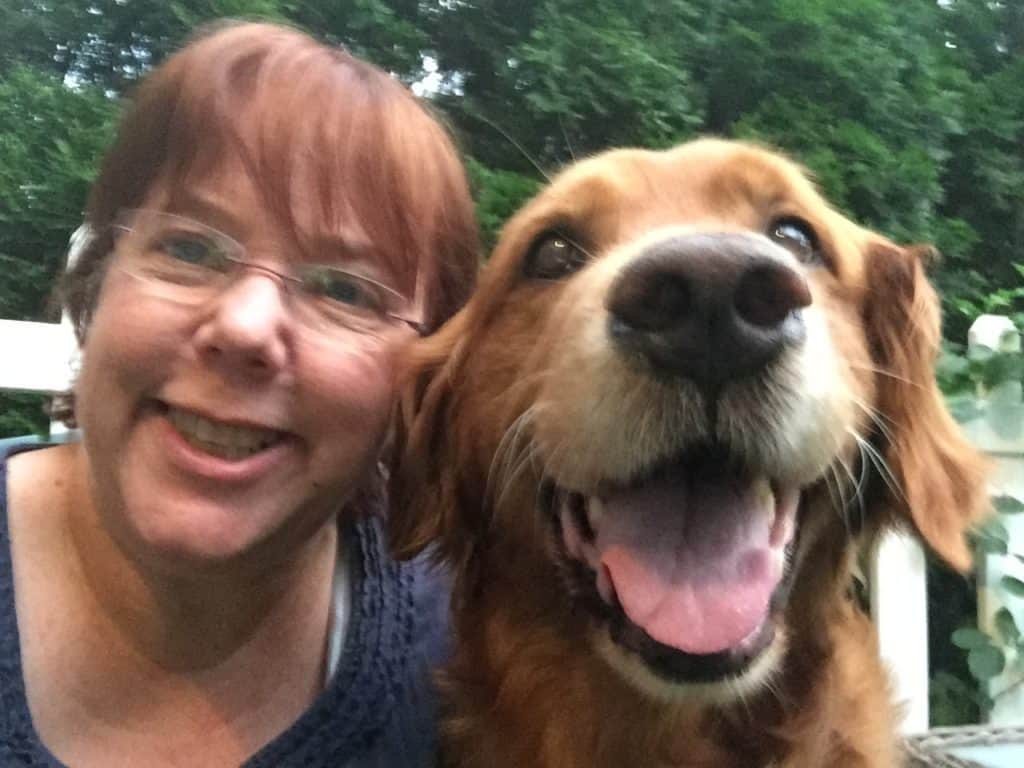 Close up with Ernest.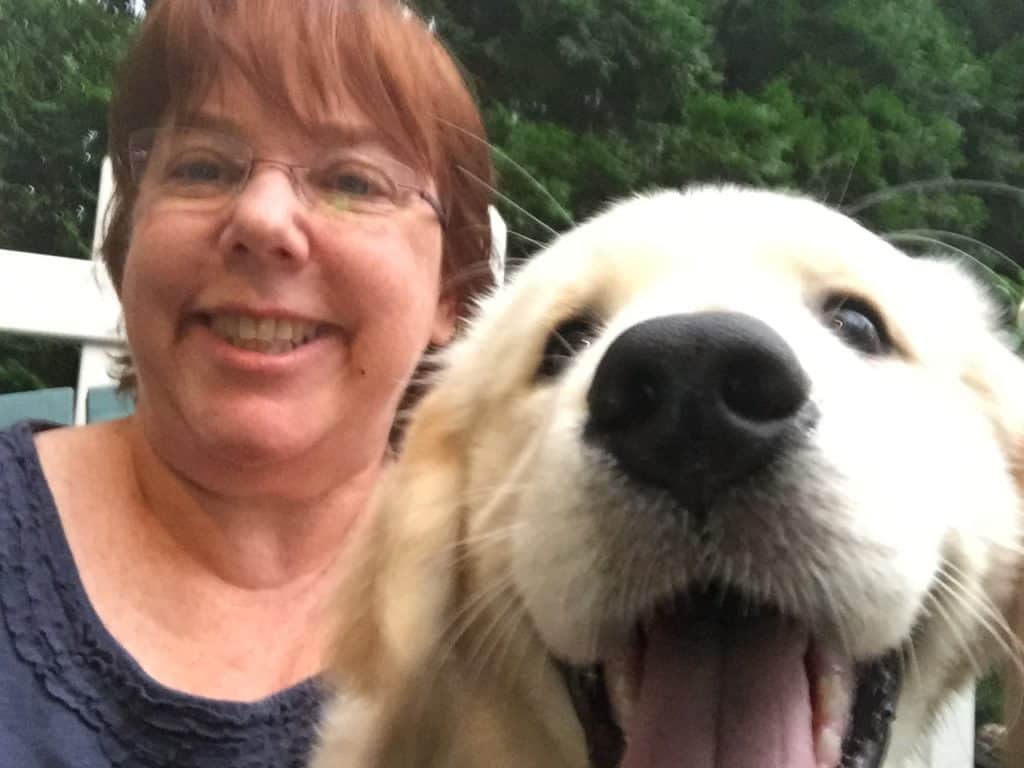 Close up with Petey. Very close up!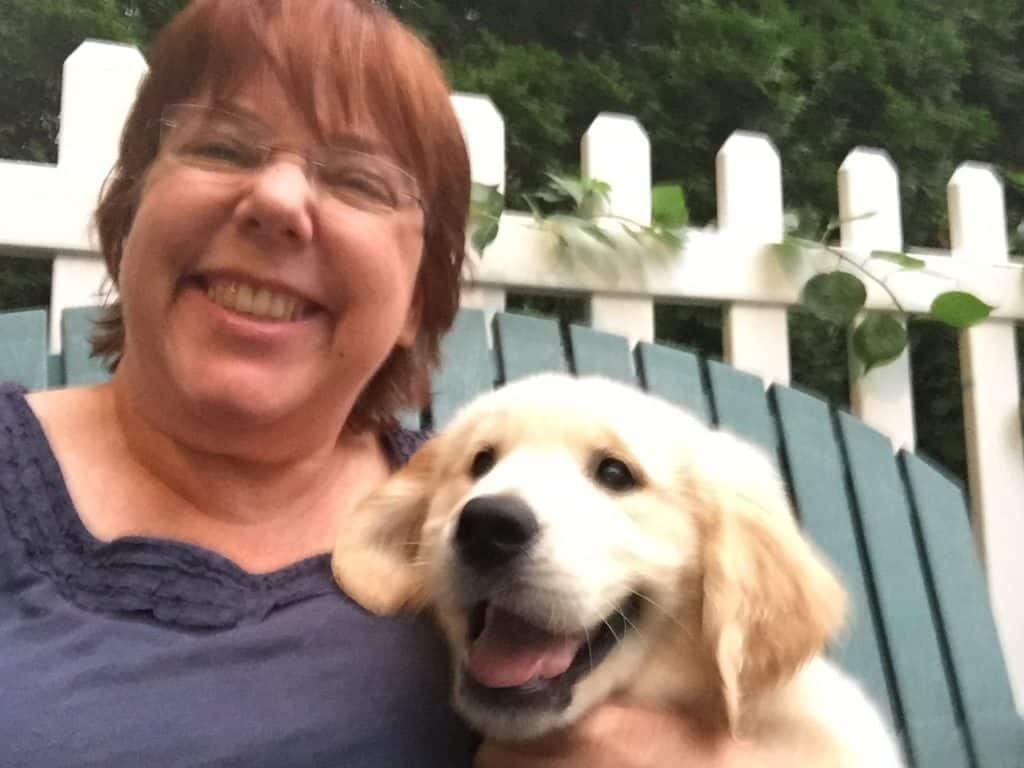 Petey noticed the tennis ball.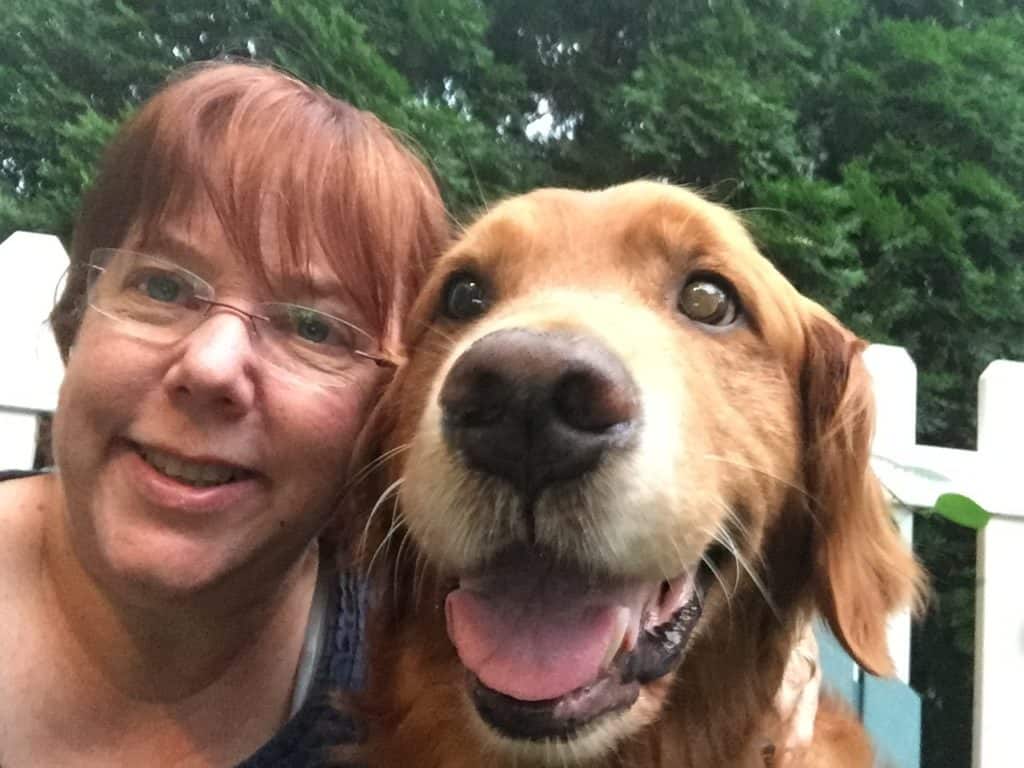 I love you Mom. (Tennis Ball!)
PROS: The product is sturdy and easy to use. Dogs in my experience were excited by the presence of the tennis ball.
CONS: If your dog loves tennis balls, he might become too excited and do anything BUT sit still and pose for a picture.
CONCLUSION: Pooch Selfie is a great idea for any dog who would be interested enough to look at the tennis ball, but not so excited by it that he has to play with it. The dogs definitely did look at it. With training, I think they would learn to stay calm. It's definitely worth trying!
P.S. I found it amusing that the package states: "Not liable for damage to phones or actions of dogs while device is being used."
FULL DISCLOSURE: Chewy.com provided us with one Pooch Selfie in exchange for our honest review. This in no way influenced my opinion. Opinions expressed here are 100% my own.