Tasty Tuesday is going to be purrfect. I hope Kolchak doesn't mind, but I have a kitty treat to blog about today.
Did you know that Greenies also makes cat treats?
And, even better, if you keep reading to the end, you can enter to win one of three bags of Greenies SmartBites for your kitty!
My daughter and son-in-law tested the new Greenies SmartBites with their cute cat Cinnamon. She is always very excited when she sees new kitty treats come into the house. Even before the bag is opened, she can tell that it's something for her.
Kate says "sometimes, our (semi-spoiled) little kitty doesn't like to eat the treats right out of our hands, she prefers to eat them off the floor or out of her bowl. But this time….she wouldn't wait, she gulped them down right out of our hands, eating two at a time!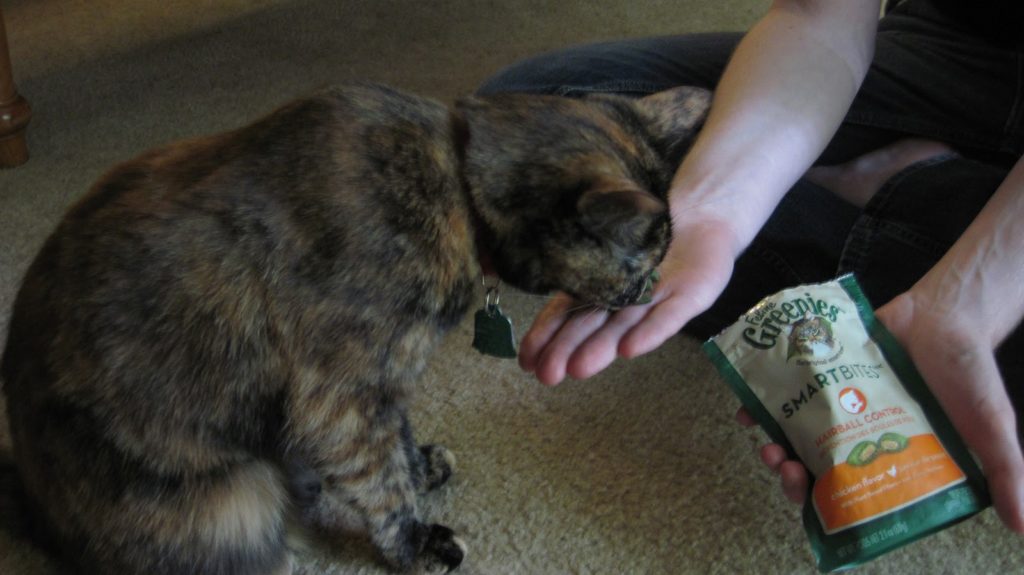 She definitely loved these treats, and it was nice to see that the bag recommended we could give her quite a few per day, so we didn't feel bad about spoiling her with a few extras!"
Keep reading for your chance to win!
Greenies SmartBites are formulated to target specific health benefits, such as hairball control (contains plant-based fiber), digestive care (contains coconut meal), and healthy skin and fur (contains fish oils and whole ground flaxseed). They're crunchy on the outside and creamy inside, and come in naturally flavored salmon, chicken and tuna. And, like Kate mentioned, they are less than two calories per piece!
YUM! Cinnamon highly approves!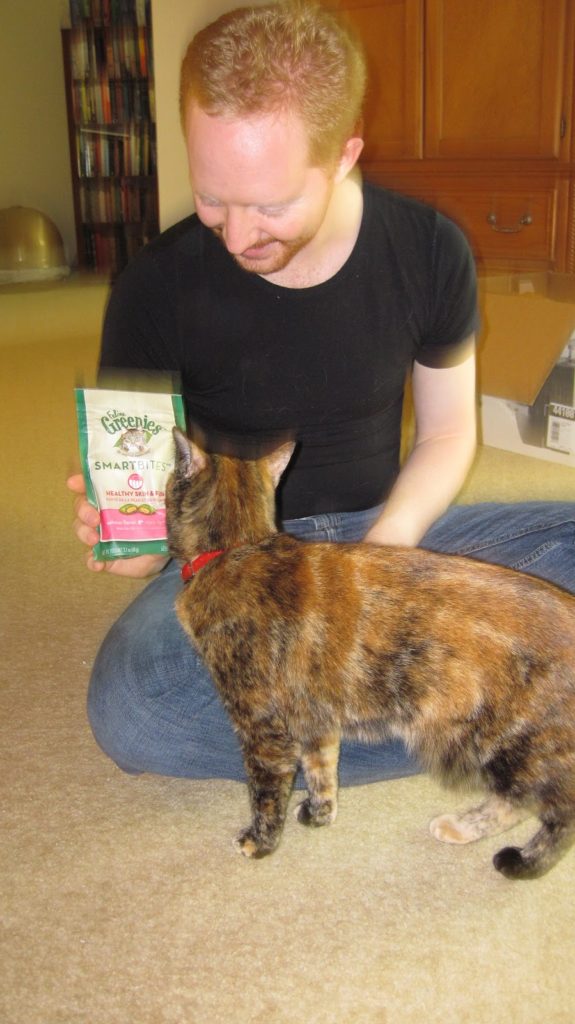 Would you like to win a free bag? Leave a comment below telling me which Greenies SmartBite feline formula you'd like to win. Hairball control, Digestive Care or Healthy Skin and Fur. Then I'll randomly draw one winner for each bag of treats! Sorry, contest limited to U.S. only. Be sure to leave me a way to contact you if you're the winner. Contest ends Tuesday 8/21 at 11:59pm. Good luck!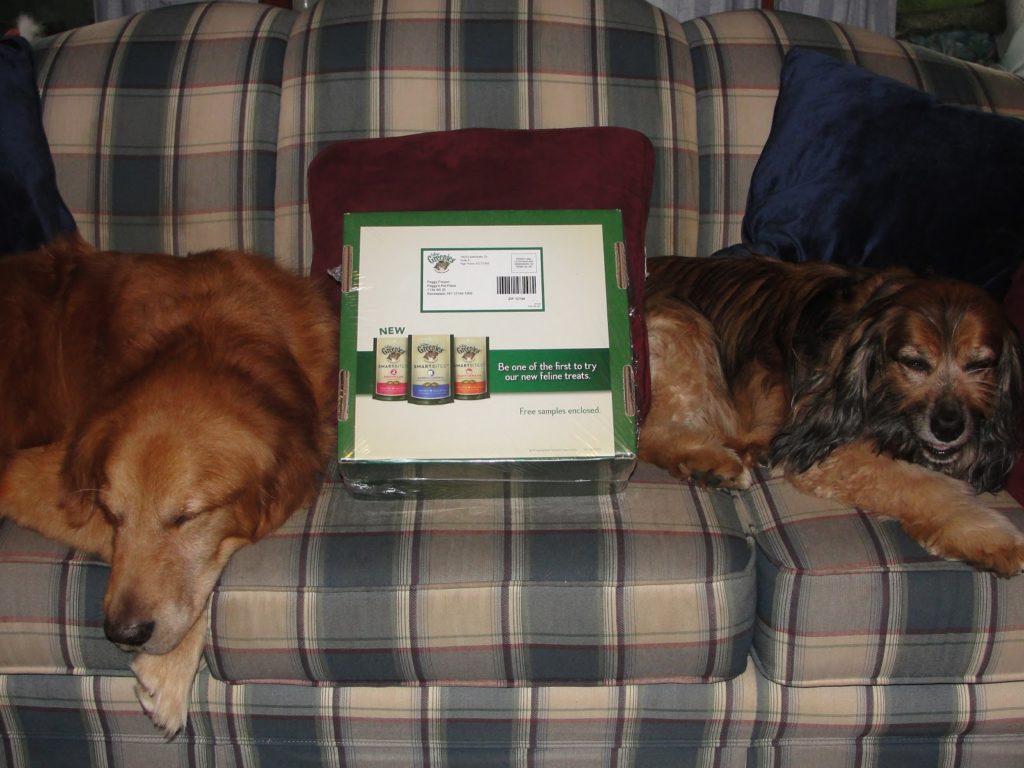 What? You mean these aren't for us? Bah!
*We were provided with 5 bags of Greenies SmartBites in exchange for our honest opinion. The opinions expressed here are 100% our own…and Cinnamon's.