Everyone loves a Halloween costume contest. Here's a great one for your dogs, and you can win some great prizes too!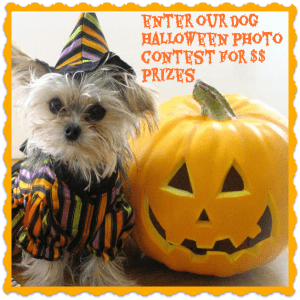 Who: All dogs (past and present dogs)
What: The Fidose of Reality 3rd annual Halloween Costume Contest.
How: Simply dress your pooch in a cute, scary or funny Halloween costume and snap a picture. Send the picture (or one you already have) to Fidose of Reality–[email protected]
You may submit up to two photos per person.
Include your name, city and state and your dog's name and costume.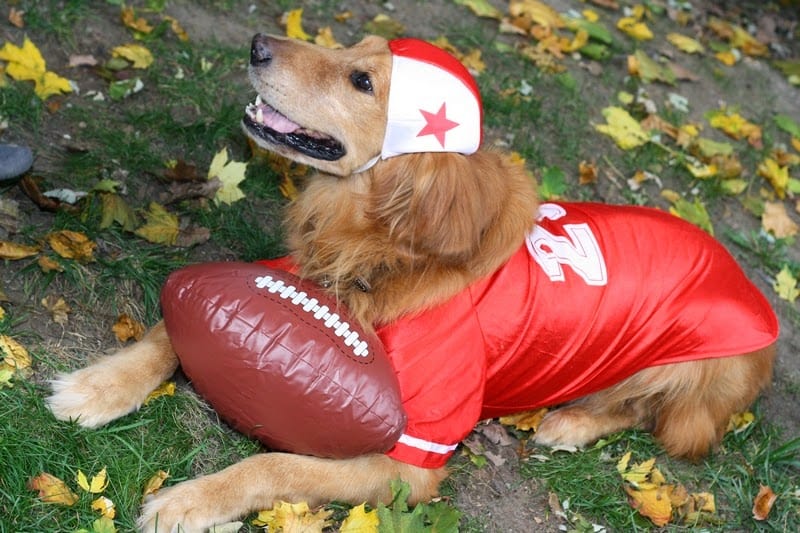 Brooks was a football player last year.
When: Deadline for entries: 10/25/13 at 11:59pm
Judging: Photos must reflect a Halloween theme and dog must be yours and dressed in Halloween gear
without putting the dog in harm's way. Don't make your dog dress up if
he doesn't want to, please. Dogs who don't like to dress up can wear a
fun collar and leash or bandana and be entered. Or they can be pictured
in a lovely Halloween scene.
NO photoshopped pictures allowed.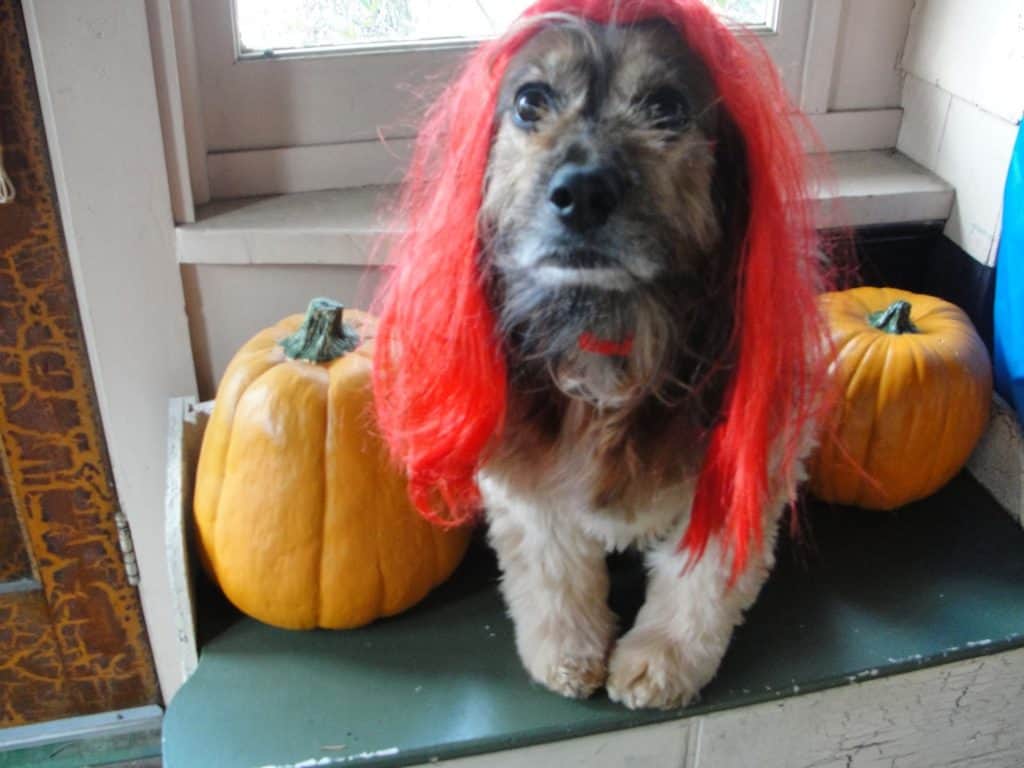 Kelly was a redhead.
Prizes: There will be 17 winners! Prizes include dog costumes, collars, shampoo, Wigglebutt biscuits, and even my new book, The Dieting with my Dog Guide to Weight Loss and Maintenance.
See all the fun and spooky entries here.