How fun would it be to watch your hamster, rat or gerbil zoom around the room in its very own car? Wouldn't your small pet like to find this under the tree?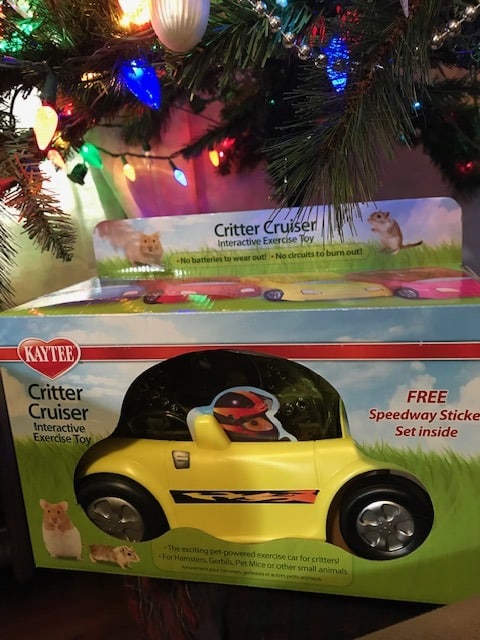 Look what's under our tree!
We've been researching fun toys to give your pets this holiday, and the Kaytee Critter Cruiser totally fits the bill! If your small pet loves to run, this is a great way to help it get more exercise. Similar to an exercise wheel, but this is a pet-powered exercise car!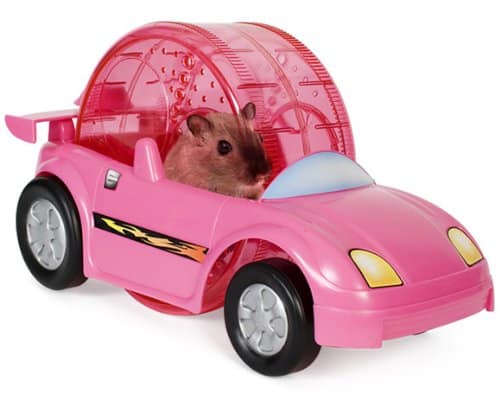 Zzzzzzooooom!….beep beep……zzzzzzzooooommm!!
As #ChewyInfluencers, I was excited to get one to review for Chewy.com. Here's what we love:
* Great size–not too small or flimsy.
* Wheel spins easily
* Can be adjusted to move around the floor, or stay in place while your pet moves the wheel.
* Fun design and super bright colors.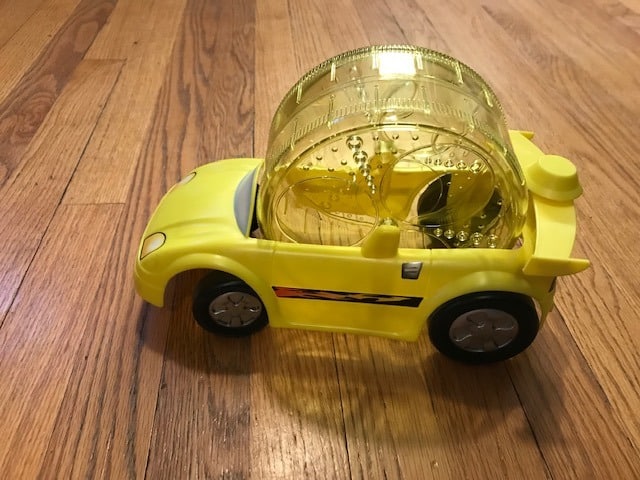 This model has all the latest features, and a one hamster-power engine.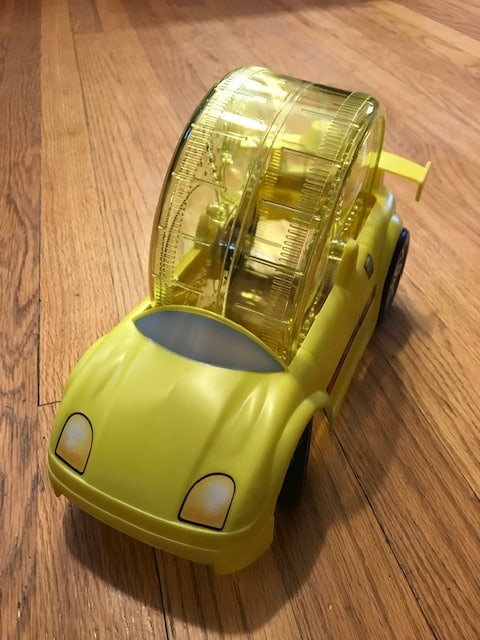 Look at features such as no-fuss air conditioning, and no worries about filling up at the gas station.
We think your hamster, rat or gerbil will have a lot of fun if you got him this gift. Note that the car is too small for guinea pigs or ferrets. The Critter Cruiser comes in red, yellow and blue.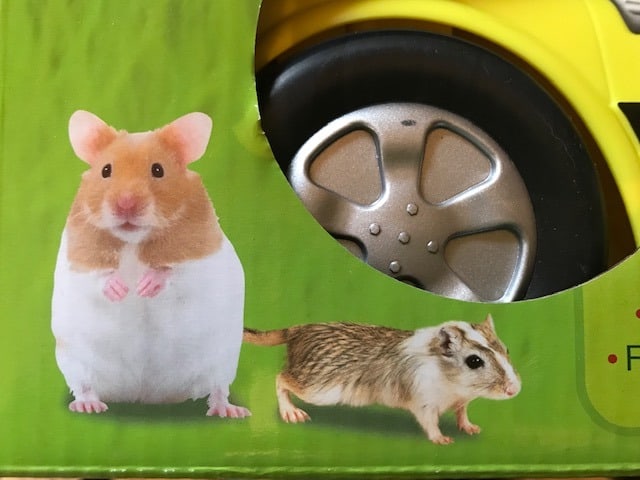 *Full Disclosure– We were provided one Kaytee Critter Cruiser for our honest review. This in no way influenced our opinions. Opinions expressed here are 100% my own.