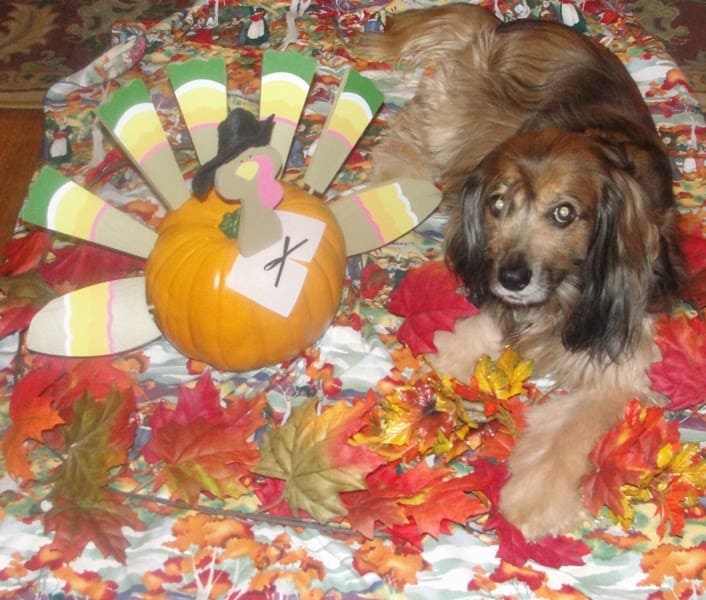 Happy Thanksgiving!!
I like these Thanksgiving thankfulness training tips, from the Anti-Cruelty Society:
Don't forget to "thank" your pets when they are behaving. Too many times we notice our pets when they are misbehaving, but don't often encourage good behavior.
* If you see your dog chewing on his toy instead of the remote control, make an effort to scratch his chin and tell him how proud you are.
* Perhaps your cat eschews the sofa and has finally decided that the scratching post is suitable for stretching his claws? Let your cat know what a good decision he has made.
* Animals will more readily and more frequently repeat behavior that garners them praise and reward. Punishment serves to prevent behavior only when the owner is present — and paying attention.

Happy Thanksgiving to everyone, from me and Kelly!
And Kelly, Thank You For Being Good!