How many times have you heard of a dog protecting his family, saving a life, or coming to the rescue of a person? A lot! Well, how many times have you heard of a cat as the rescuer?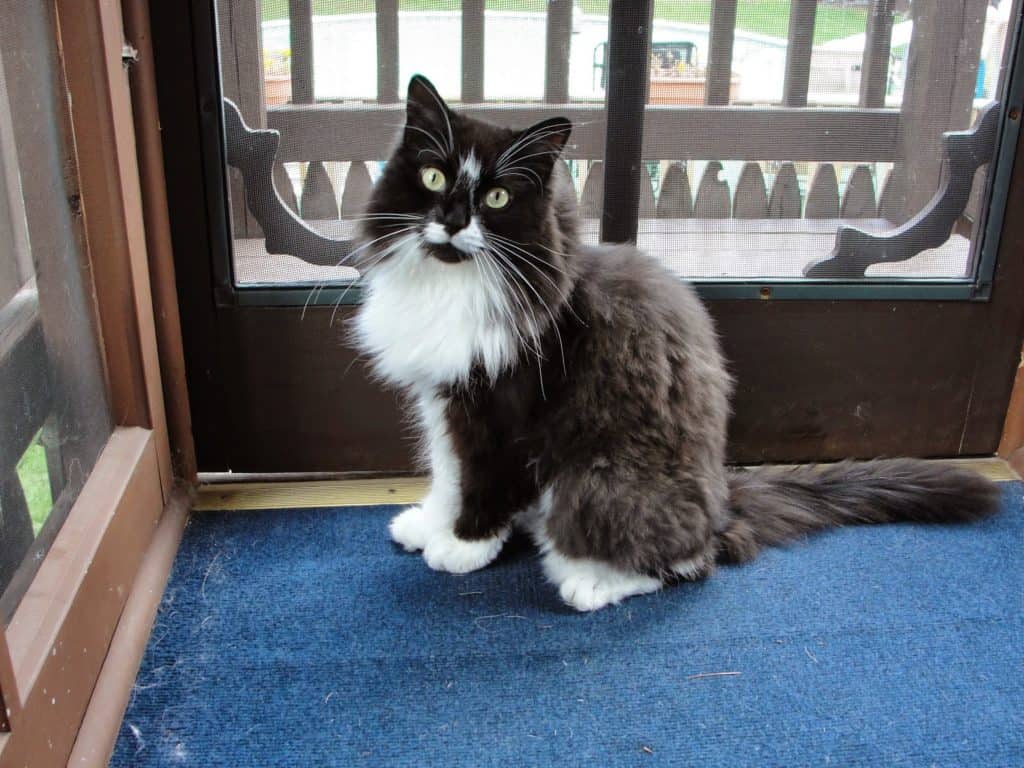 Can cats be heroes?
Roger Triantafilo of Bakersfield California posted this You Tube video, taken by surveillance cameras outside his home. His 4 year old son is in front of the house, riding his bike, when the neighbor's dog runs over and attacks the little boy. Luckily, family cat, Tara, ran to the rescue.
The boy suffered some deep bites, but fortunately he's going to be okay. I'm amazed, but not surprised by the actions of this cat. Clearly he is protecting the boy–I have no doubts about that. In my forthcoming book about the human animal bond, I did some research about animals protecting humans, and most often I found dogs to be the heroes, but I did read some instances of cats and even horses and cows protecting the humans they love.
This is definitely a hero feline!
Want
more positive pet tips, good news, and special offers? Fetch
my free newsletter, Pawsitively Pets. Kelly and Ike
hope to see you there!