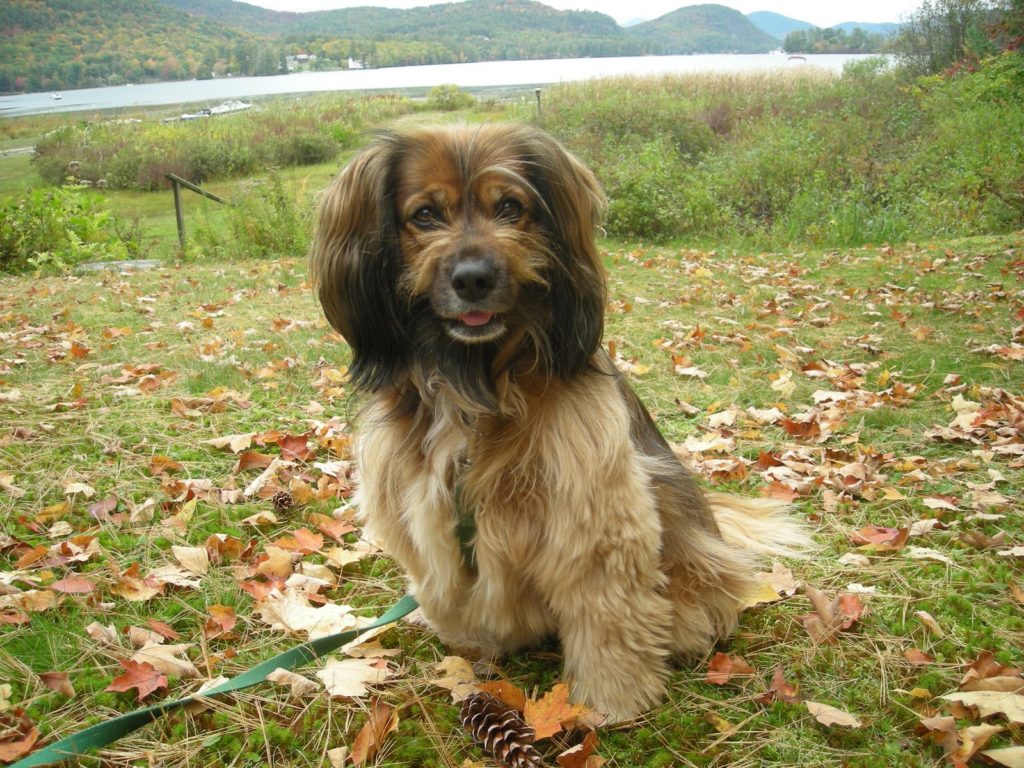 In my column this month I wrote about how owning a pet can be like being a mom. (I wrote it for Mother's Day, but here's to all the dads, too!) I've been thinking about how I am a "mom" to Kelly. For me, she filled a very obvious gap in my life as my kids grew up and started flying the nest. A cute little companion to feed, walk, play with and care for.
Along with the joys came the worries too. Like the time Kelly had a seizure. Most of us who've had pets have faced losing a pet, and fears of losing Kelly flashed through my mind as I held her quivering body. How would I get through the day without her? Who would weave between my feet as I walked, drop a soggy tennis ball in my lap, greet me at the door? Fortunately, everything turned out fine but the worry is always lurking there, somewhere.
There are difficult parts about being a dog mommy. The expense. The commitment. Kelly has developed separation anxiety. When I'm gone, even if someone else is home, she splays across the doorway and stares pitifully until I return. How can I ever go away on vacation? Luckily for her, the opportunity hasn't presented itself yet, but there are places I'd like to go that wouldn't be possible to bring along a dog. Even if I provided for the best care possible, would she pine away miserably without me? How could I ever let her know that I'd return?
Of course, most of the time being a dog mom is a pure joy. I feel her companionship as she lays by my feet when I'm working. There is nothing more relaxing than patting her soft, silky ears. Her silly antics tossing about a rope toy always make me laugh.
Most of all, it's about love.


Paws for Reflection: I'm giving Kelly an extra hug tonight! Thanks for being my "kid"!