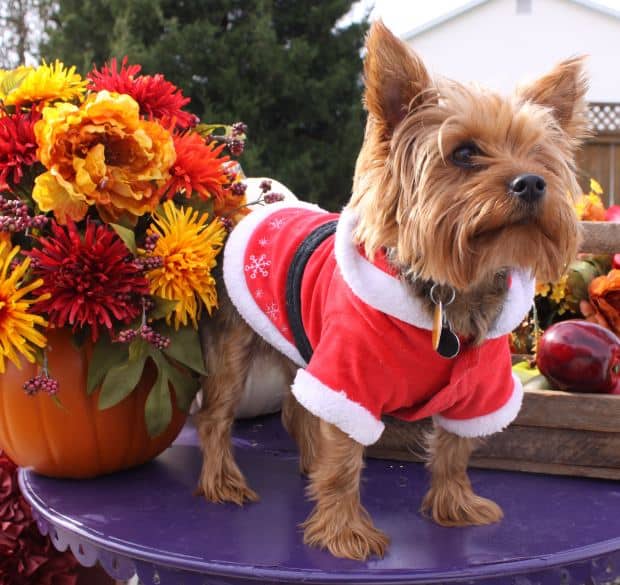 Dreaming of a holiday vacation with your family and of course the dog? Then check out our guest post today, about a great travel destination for you and your dog, and some tips for vacationing in an RV.
Today's Guest Post is contributed by Joe Laing of El Monte RV.
A Holiday RV Vacation in San Francisco with
Your Pet
By Joe Laing, El Monte RV
San Francisco, California is a perfect holiday destination and one where you can
comfortably and happily take your pet with you. This city has many dog parks,
including Golden Gate Park where four-legged animals can romp with abandon over more
than one thousand acres. The winter holidays in the Bay Area offer so many
events, attractions and performances, you won't want to miss a thing.
When you take your pet on vacation with you in an
RV motorhome, you will find many conveniences. Your dog will feel
right at home the whole time, surrounded by his or her favorite toys and
pillows. There will be no frantic searching for hotels or motels that accept
pets, no trying to find accommodations that don't charge fees for animals that
are accompanying you. An RV vacation to San Francisco is a great way to visit
Northern California. You simply fly in, rent an RV and get started.
RV camping in San Francisco is abundant and
provides all the amenities you need. San Francisco RV Resort is only fifteen minutes from the city, giving you
easy access to all sights and attractions for your holiday adventures. The Pillar Point RV Park is south of San Francisco in beautiful Half Moon Bay and
you just have to travel north to the city for your planned activities. This
campground accepts pets with a few restrictions.
Take your pet with you as you celebrate the
holidays in the City by the Bay. There is nothing sweeter than stopping by Union Square and enjoying the
marvelous sight of the gorgeously decorated Christmas tree. It will put you right into
the Christmas spirit. Of course, along Union Street there will be a month-long
list of celebrations all through the holidays.
Take a trip over to Benicia for the Christmas
Parade & Holiday Market on the 8th of
December. There will be local bands, plenty of friendly folks, foods and of
course, Santa! Bring some tidbits for your dog to keep him happy.
Fisherman's Wharf is a pet-friendly place, and you will find that the
Fisherman's Wharf Fishing Fleet remains lit all during the holiday season. Head
over to the Sport Fishing Harbor where you can get the best views of this
breathtaking display. On December 14, catch the Holiday
Lights & Sights Boat Parade at
Fisherman's Wharf on Pier 39. This is a parade you won't easily forget, with
boats all decorated with lights and decorations parading along the waterfront.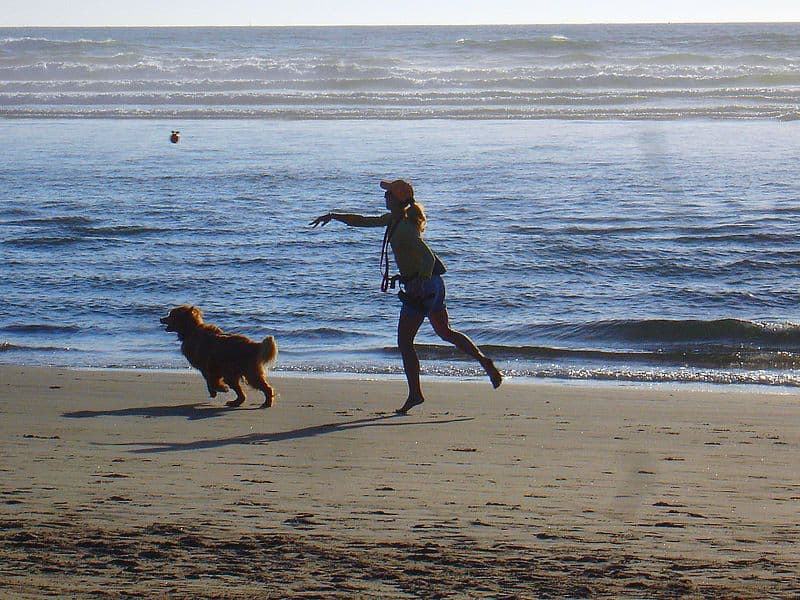 photo by Melissa Doroquez, Flickr.com
There are many more pet-friendly attractions that
you can visit. At the Embarcadero, walk your dog along the beautiful pier, and
maybe even gaze upon some of the famous San Francisco seals. If you have always
wanted to visit Coit Tower now is the time. This attraction is open to pets, and gives
you an incredible view of the San Francisco skyline. And remember, you can get
around the city in the pet-friendly cable cars.
If you want to get outdoors with your pet for a
romp, go to San Francisco's Ocean
Beach and stroll the three plus miles of sandy expanse. Watch the
sea birds soaring above you. You can also head down to the south end and come
upon Fort Funston, a dog's paradise. Pack a lunch to take along and hike the
trails around the dunes. There are even dog bowls for your pet that are located
by the main trail where it forks and goes down to the dunes. If you want your
pet to have some fun off-leash, go to Baker
Beach and let him play while you enjoy the views of the Marin
Headlands.
A few things you might want to do and leave your
loved pet at "home" in your RV are ice skating at the Embarcadero Center Ice Rink or attending the December 7 production of the Christmas
classic "A Christmas Carol" at the American Conservatory Theater. You can also attend Nutcracker
Sweets which is being presented by the Mark Foehringer Dance
Project at the Children's Creativity Museum. This will run each weekend through
December 23.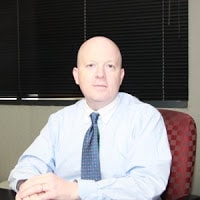 Spending the holidays in San Francisco is
wonderful, particularly when you don't have to leave your pet alone for the
time you are away. A trip there in an RV motorhome is the perfect way to keep
the whole family together for the Christmas season.
About the Author
Joe Laing is the Marketing Director of El Monte RV
a nationwide provider of RV rentals (http://www.elmonterv.com/) and used RV Sales (http://www.elmontervsales.com/).