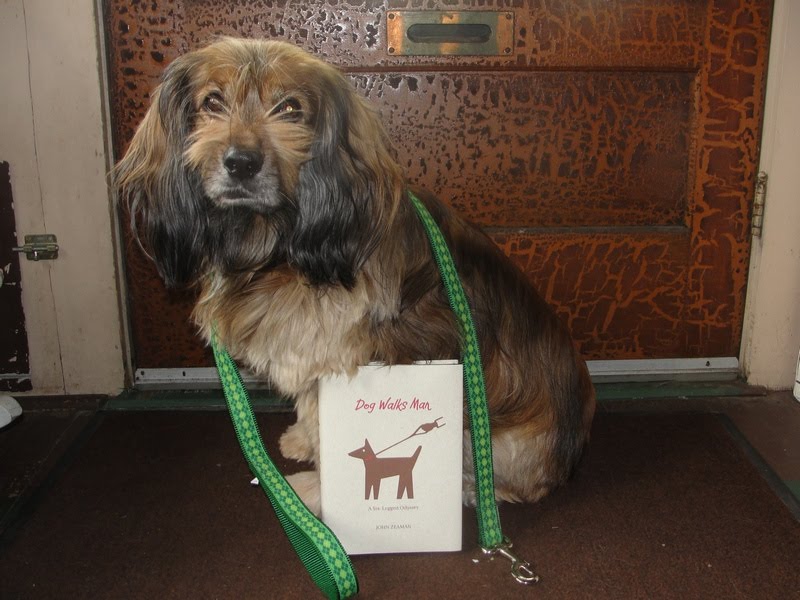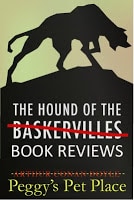 Howl Out and join me this week for my Hound of the Book Reviews, as I celebrate two of my favorite passions… dogs and reading. I'll be blogging reviews of great new dog books from inspiring authors every day this week.
First up is Dog Walks Man: A Six Legged Odyssey, by John Zeaman
I walk Kelly for various reasons…to get exercise, to give her exercise, and because she loves the sights and smells. There are also many reasons why I sometimes dread walking her…too cold, too hot, too tired, too busy. But, as you may agree, we do it for our dogs.
In this book, John Zeaman takes a humorous and thoughtful look at walking the family poodle, Pete. While his kids begged for the dog, all too soon the dog-walking duties fell to Zeaman. The "minor miracle of dog walking," Zeaman writes, is "how, forced to do something–even something that you really really didn't want to do–you could end up feeling grateful for it."
Throughout his walks, Zeaman reflects on dogs, family, friends, nature, and slowing down time. My favorite part was when a meandering Pete, dragging so far behind as to be lost from Zeaman's sight, ends up being picked up as a stray and taken for a perp ride in the patrol car.
Dog Walks Man is a "compelling and powerful meditation on the simple wisdom derived from dogs and walking with them."
About the Author: John Zeaman writes an arts column for Design NJ magazine and reviews art for The Record
(Bergen County, NJ) and the Star-Ledger (Newark, NJ). He has won numerous journalism awards and is the author of a series of children's books called "Before They Were Pets." Zeaman's young adult book, Overpopulation, was selected for the New York Public Library's "Books for the Teen Age" list. He lives in Leonia, New Jersey.
John Zeaman's website.
Hint for tomorrow's review: Yo Quiero Taco Bell!