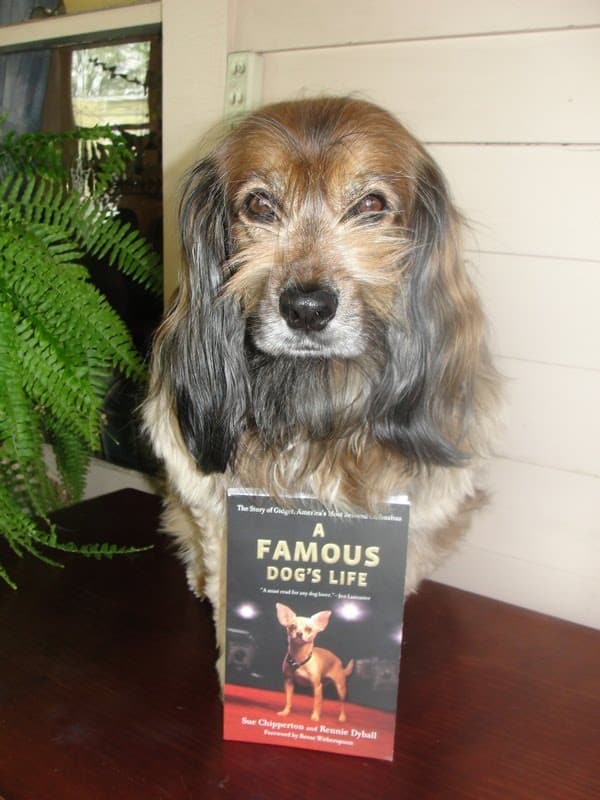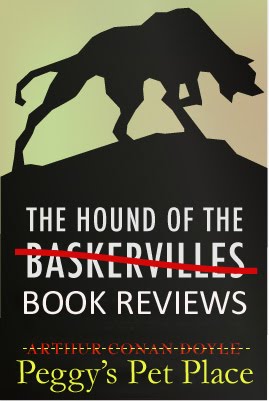 If you love dogs and you love books, then this is the place for you! This week I'm reviewing great new dog books. So join me for Hound of the Book Reviews! Read on to see how you can win a copy of today's book, too!
Today we're reviewing a wonderful new book, just being released today. A Famous Dog's Life, the Story of Gidget, America's Most Beloved Chihuaua by Hollywood animal trainer Sue Chipperton and People magazine writer Rennie Dyball.
You probably know Gidget as "the Taco Bell dog." This is her story, from the day the tiny puppy demanded the attention of an animal trainer who was actually out looking for a West Highland terrier, to her starring role as the Taco Bell dog. Gidget has walked the red carpet, flown on private jets, hobnobbed with dozens of A-List celebrities. Her image has graced posters, Tshirts and dolls, and a Google search for her best known role even today yields over 325 thousand website results. And
through this book you will fall in love with her sweet, spunky, and quirky personality.
This book is different from many other dog books I've read lately. It's a fun glimpse into the interesting world of acting and a dog who is not only a pet and companion, but also has a job to do. I was fascinated to read about the way dogs are trained for commercials and movies. It is clear that animal trainer Sue Chipperton takes wonderful care to make sure the animals are happy and healthy and won't be harmed in any way. Gidget's playful and sometimes naughty personality shine through in this engaging book. You can find A Famous Dog's Life on Amazon or at your favorite bookstore.
* Win a copy of A Famous Dog's Life! Just leave a comment below. For additional chances to win, follow this blog and leave a separate comment saying that you are a follower, and tweet about the contest and leave a separate comment saying that you tweeted. Two lucky winners will be drawn at random. (Sorry, U.S. only.) Be sure to leave a link to your site or some way for me to contact you to get your mailing address. Check back on Friday, contest winners will be announced then. Good luck!
Clue to tomorrow's review: Most of my blog readers probably fall into the category that is the described in the title of this next book.