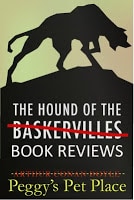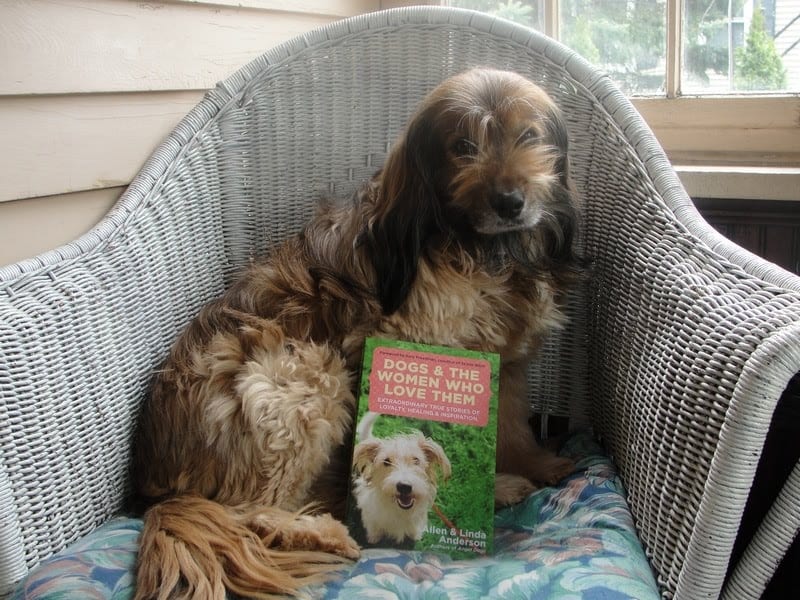 We're half way through our week of Hound of the Book Reviews! I'm enjoying reading all these great dog books, and hope you are too. Today's book is:
Dogs and the Women Who Love Them, Extraordinary True Stories of Loyalty, Healing, and Inspiration by Allen and Linda Anderson
First of all, the pooch on the cover of this book is just about the most adorable pup I've ever seen (with the exception of Kelly, of course)! What a face! Of course, an equally delightful treat waits inside the pages: story after heartwarming story of amazing dogs. Here are some of the stories:
* Miguel, a Newfoundland-Labrador mix introduced an impoverished child to Rosanne Nordstrom, a resourceful woman who became like a mother to him.
* Euri, a loving English cocker spaniel, inspired Houston's Bobbi Leder to become a dog writer columnist and miraculously healed her of a chronic illness.
* Beau, a rescued black Lab became "co-founder" of Patriot PAWS, a Texas nonprofit that Lori Stevens started to train service dogs for disabled veterans.
* Major, an abused and neglected German shepherd, saved the life of national-award winning police dog trainer Janet Koch Ballard while serving as her K-9 partner.
* McDuff, a Scottish terrier, turned Judy McFadden into his soul mate as the dog brought healing pet therapy to Henderson, Nevada's most severely disabled residents.


* Frankie, a dachshund in a doggie wheelchair, inspired Barbara Techel to write award-winning children's books; she designed a school campaign with Frankie to help children appreciate differences in each other
* A Los Angeles public relations firm president realized a childhood dream of becoming Santa's lead reindeer Rudolph because a childhood dog let her put lipstick on his nose.
I loved these stories. Each one made me reflect on how happy I am go be a woman who loves dogs!
According to Linda Anderson, "Because dogs opened their hearts to love and their minds to possibilities, the women in this book healed from life-threatening illnesses, started new careers or missions, pulled entire groups together for a common good, learned to love again, chose better mates and dates, transformed the lives of children and people with disabilities, brought joy and comfort to the elderly and ill, and laughed when they felt like crying."
O Magazine recommended Dogs and the Women Who Love Them, and it's on the Oprah.com website. Betty White, Wendie Malick, Vanessa Williams, and American Humane Association are among others endorsed the book. Find Dogs and the Women Who Love Them on Amazon or at your favorite bookstore.