What could be better this fall than curling up with a warm blanket, your favorite book, and a dog by your side? And I've got the perfect book. I'm excited that I got an advanced look at my blog pal Jackie Bouchard's new novel, House Trained.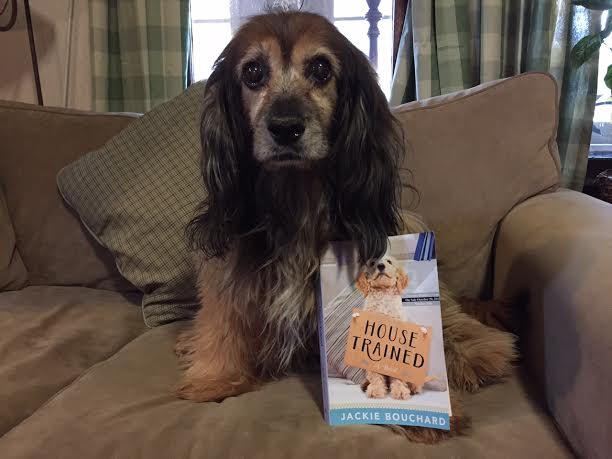 The thing I love about Jackie's books (yup, I've read them all!) is that they're not just about dogs, they're about people with dogs. People with situations and struggles and stress and messy lives. And having a dog makes all the difference.
Isn't that the truth?!
The other thing I love about Jackie's books is her humor, and her honest, direct approach. (Yup, that first line of House Trained is about as open and direct as they get!) The book is about a woman named Alex who is in for a few surprises in her neat and orderly life. It's also about Marie, a floppy-banged labradoodle, who teaches Alex a few lessons about acceptance.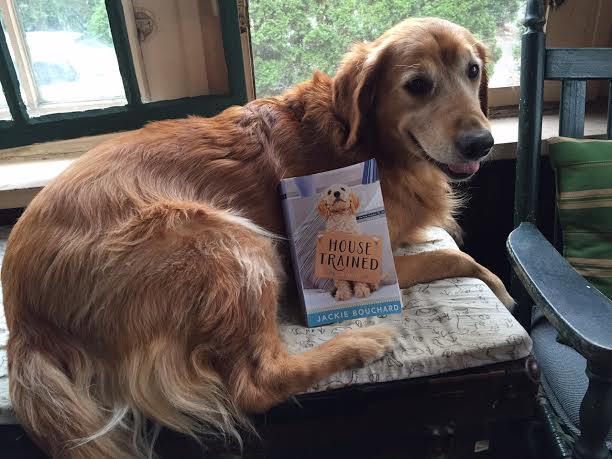 House Trained is a funny, honest look at family–the good, the bad, the messy, and the misunderstood. Childless-by-choice Alex struggles with relationship challenges, but it's lovable labradoodle Marie who reminds her of the qualities we all aspire to, but only a dog perfects. This sweet and funny book is a Fido-friendly must-read.
Check out House Trained on Amazon. It's also available at select Walmarts. And, if you snap a photo of the book in your Walmart (or even just the Walmart book section, if you can't find it there.) you can be entered into a contest to win a $25 Amazon gift card. Click here for more information.
I can't wait to go check it out and see if it's at our local stores!
Jackie Bouchard is the USA Today bestselling author of Rescue Me, Maybe and What the Dog Ate. She blogs at Pooch Smooches. Stop over and say hi!
Note: I received an advance copy of House Trained in exchange for my honest review. Opinions expressed here are 1005 my own.