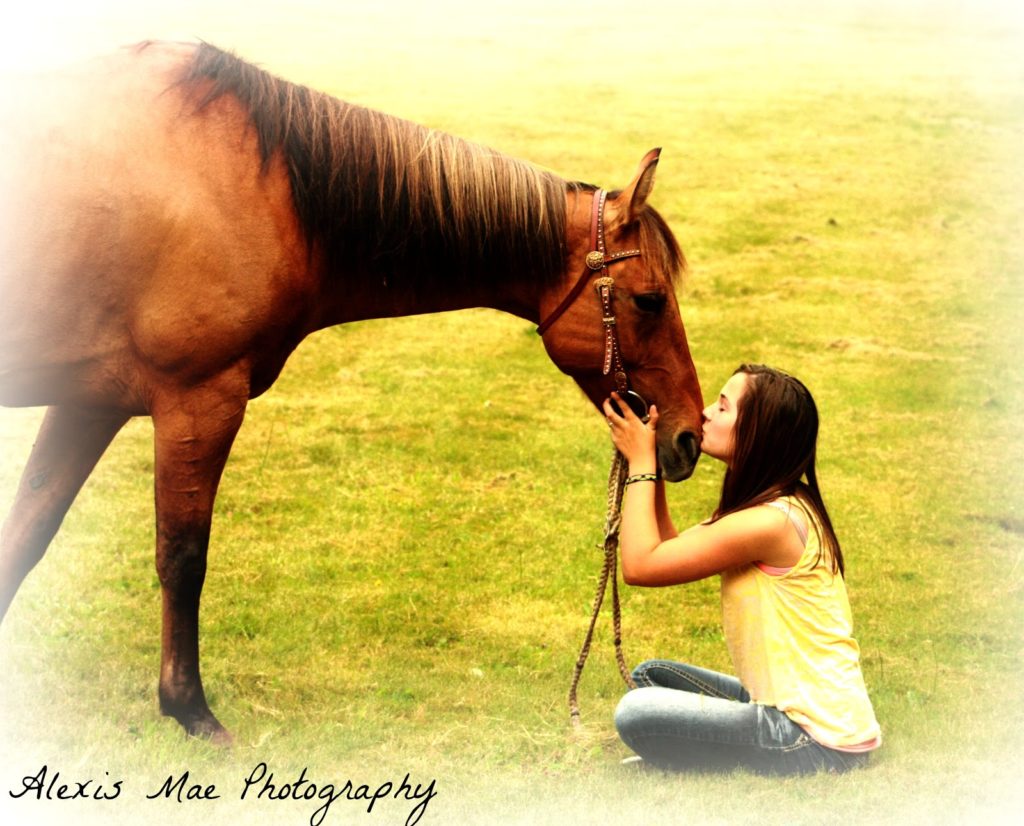 Catherine's daughter Haley and pal.
Most of you who read this blog understand and may have even experienced healing bonds with animals. I often write about how dogs heal. Of course, cats, rabbits and many other animals help humans as well. Today please welcome my good friend Catherine Madera, author of two books about horses– Rodeo Dreams for young adults and Rain Shadow for adults–who shares about healing power of horses.


Guest Post by Catherine Madera
I've been a horsewoman all of my life and am
blessed by several special horses that helped me grow up (and continue to help
me "grow up"). Belief in the "goodness"
of horses, their innate ability to help human beings, is part of the back bone
of my recently released novel, Rain
Shadow.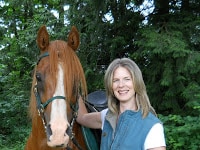 Catherine Madera and Eli
It's
always fascinating to me how a work of fiction is birthed. How does that happen,
exactly? I think most writers will say that the creation of a
story—particularly fiction– is a mysterious process, not fully understood even
by the author. Rain Shadow has more
than its share of real life inspiration, however, most notably my writing the
true account of an Oregon horse that miraculously survived double gun shots to the head and now has a
special ministry to high risk youth and adults. This story received
international attention. Coincidentally (though I'm not really a believer in
such a thing), at the time Rain Shadow was taking shape, I was also
co-authoring a book about experiential therapy using horses; specifically why
it is more effective as a mental health therapy than traditional counseling. The Listening Heart is soon to be
released and is an in depth look at Equine Facilitated Psychotherapy and
Learning (EFPL). Leigh Shambo, primary author, is a licensed therapist and the
first to study the long term effectiveness of EFPL—the "stickiness" of the
therapy—on those suffering from post traumatic stress
disorder. Her findings, and the science
that grounds the field, is fascinating and a must-read for all animal lovers. I believe the
bonds we have with our animal friends could only be divinely orchestrated.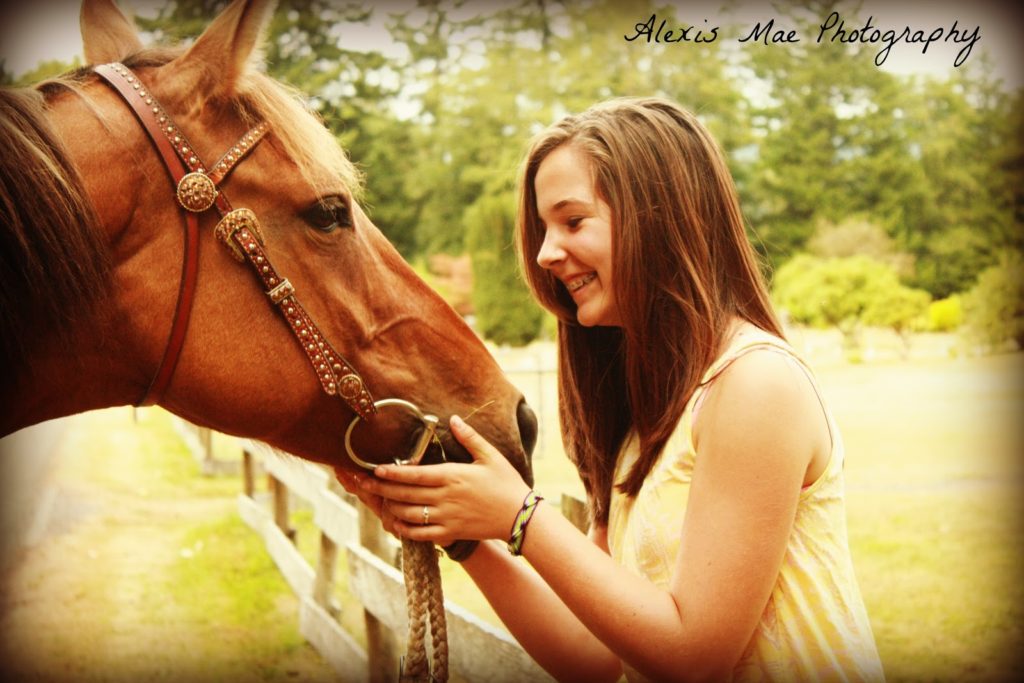 A true bond between Haley and her horse.
Four basic ways horses are effective in mental health therapy:
1. Because they are sensitive herd animals they possess keen intuition
about human emotional states and sense and react to incongruency.

2. They are incapable of masking emotion and are powerful therapeutic
mirrors.

3. As a person sorts out their own feelings, horses respond positively
which immediately rewards changes in emotional behaviors and actions.

4. Horses are a safe attachment object for severely abused and
traumatized people, those who may be initially resistant to straight
office type therapies.
Rain
Shadow Book Jacket blurb:
heads
north hoping to revive a dried out soul in rainy Bellingham,
Washington.
Intent on burying the past, Taylor determines to keep busy
in
the present. This includes following in her mother's footsteps (whether
she
likes it or not), a part-time job learning the art of the perfect latte from
a
sharp-tongued barista, and volunteer hours at an animal shelter. At the
shelter,
Taylor meets a savagely wounded mare whose strength and grace
mysteriously
touch her own damaged spirit, reawakening old ghosts and
inviting
new healing. With the help of friends—including a handsome
veterinarian
with saving hands—Taylor discovers second chances are found
in
unlikely places and that, against all odds, love restores a broken heart.
Bio:
Catherine Madera won
the Merial Human-Animal Bond award in 2010 for the non-fiction story, A Hero's Work, has authored two works of
fiction
Rodeo Dreams for young adults and Rain Shadow for adults, and co-authored The Listening
Heart. She lives in the Pacific Northwest and serves as editor of The Northwest Horse Source Magazine. To
read the prologue for Rain Shadow as
well as the real life account of Hero, the horse left for dead in the Oregon
Cascades, visit
www.catherinemadera.com
To learn more about The Listening Heart and EFPL visit www.humanequinealliance.org
**Jump over to read my guest post about how dogs help people heal, on Catherine's blog today! And check back next week for a chance to win a copy of Catherine's book, too!