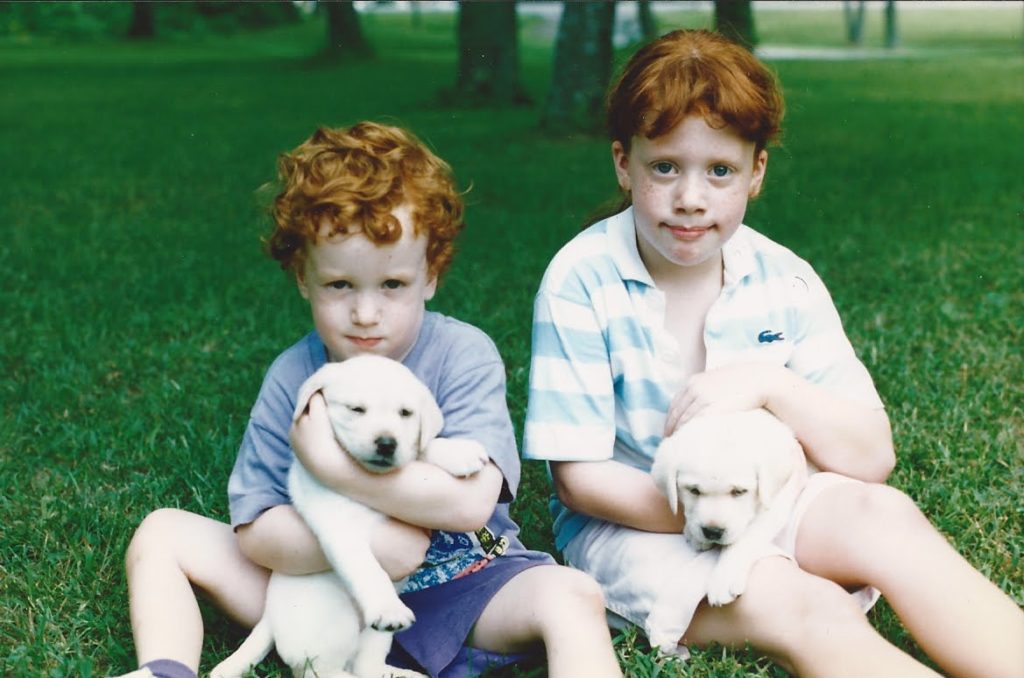 (above, my two kids with Hudson and a littermate.)
Because of the new movie, Marley and Me, The Puppy Years, just released on DVD, I've been thinking of our own "worst dog ever," our yellow lab, Hudson. He's been over the Rainbow Bridge for nearly a decade now, but we still think of him lovingly. Even Kelly, who used to eat all his food, steal his toys, and even drink all his water, loved him. We miss you, Hudson!
Hudson, the Puppy Years!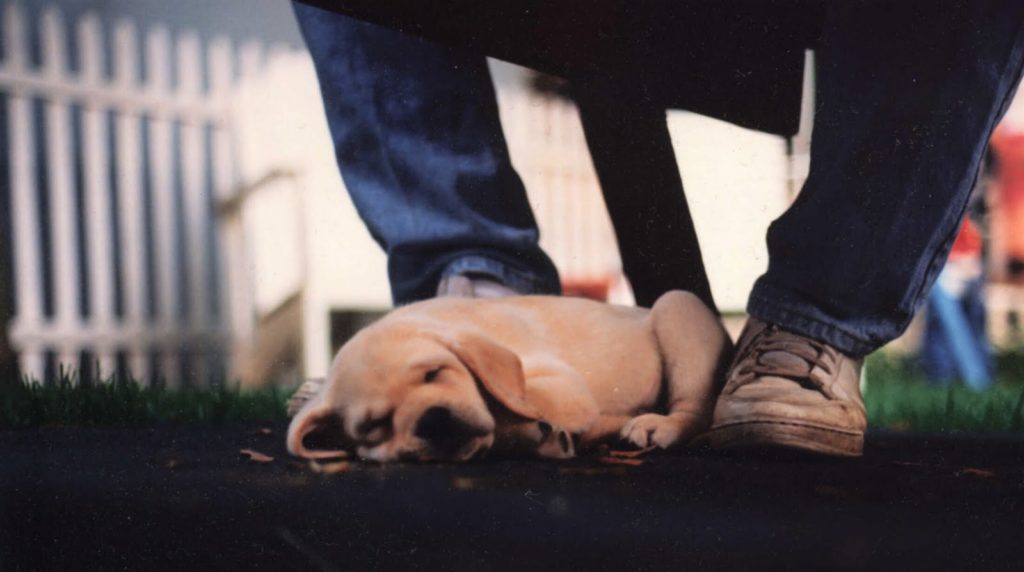 Baby Hudson liked to nap, but never too far away.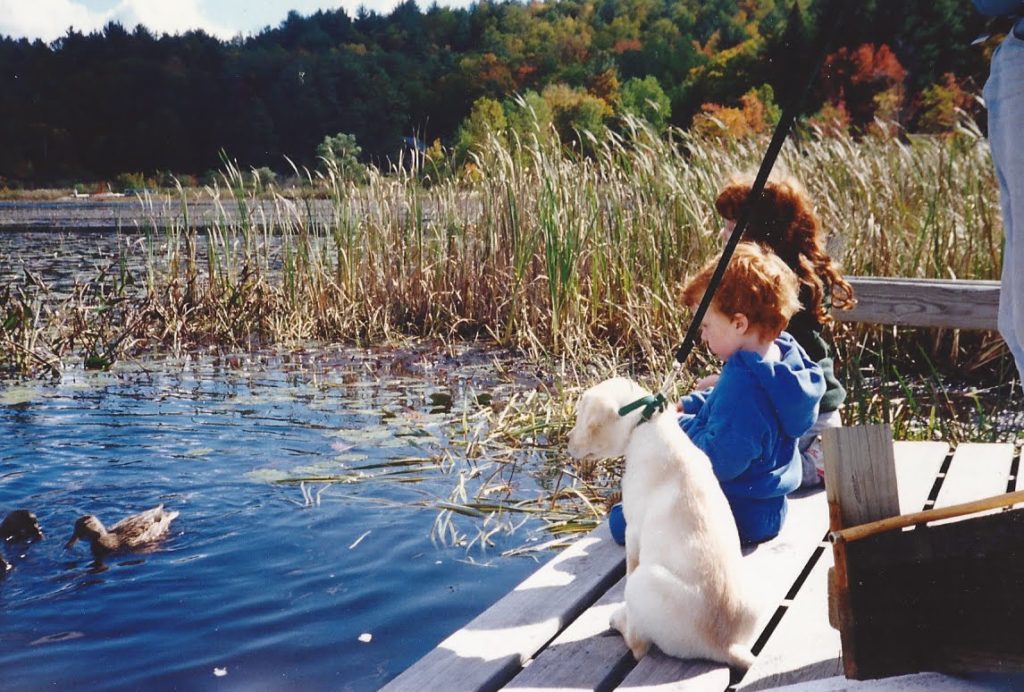 Hudson was an excellent swimmer, but not a great hunter. He liked to swim WITH the ducks!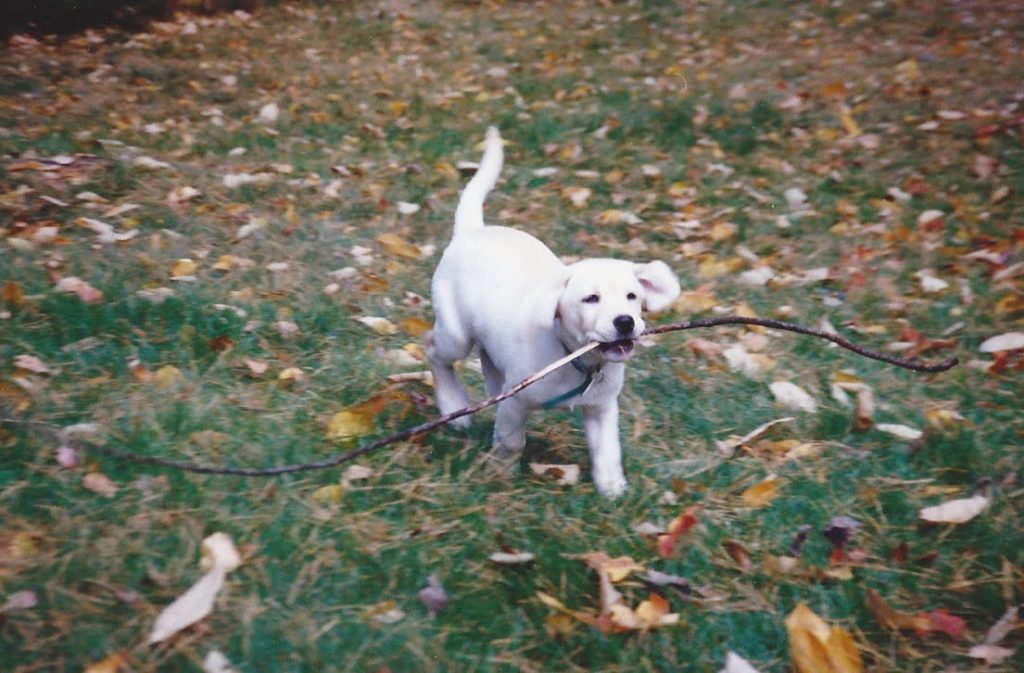 Hudson's motto: Woof loudly and carry a big stick!