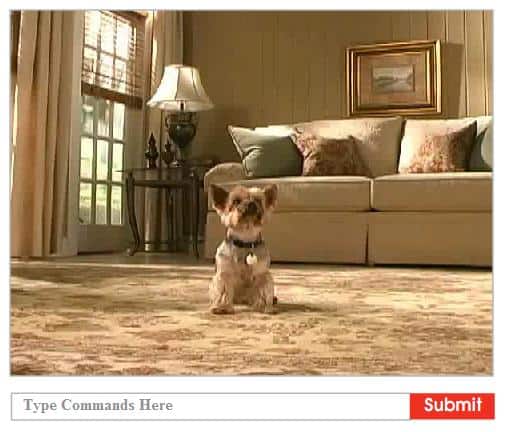 In honor of all the tricks you've tried to teach your dog, here is a dog who is waiting and willing to please you.
He couldn't be any cuter! Just click on the link and type in any command, such as:
sit
down
beg
roll over
fetch
shake
sing
dance
and don't forget, Kiss!