Friday was Bark in the Park at our local minor leaguebaseball park. Ike decided that it was a good time to take Zeke to his first baseball game. Here are the highlights of their night.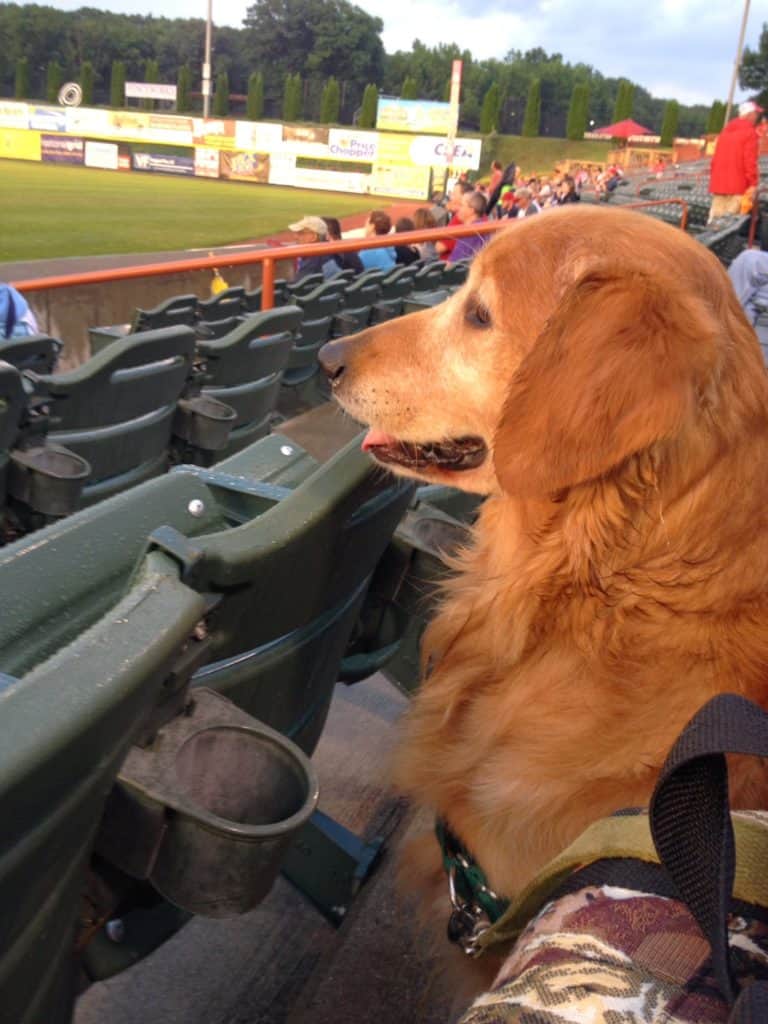 Ike loved watching the game!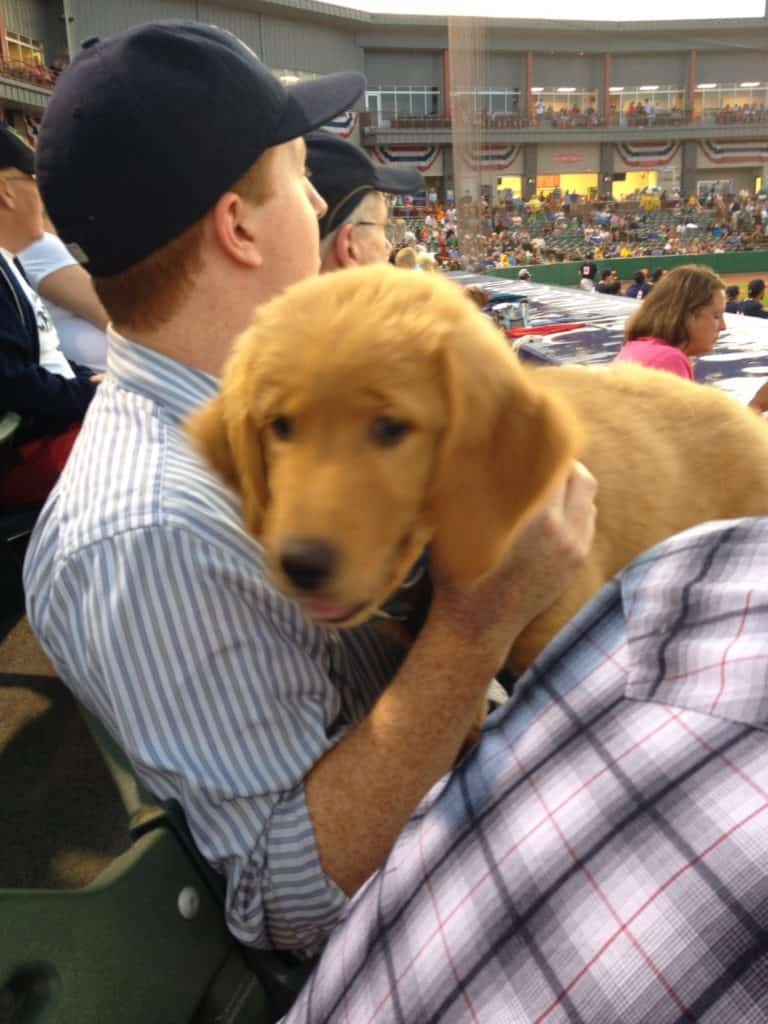 Zeke was a little more restless.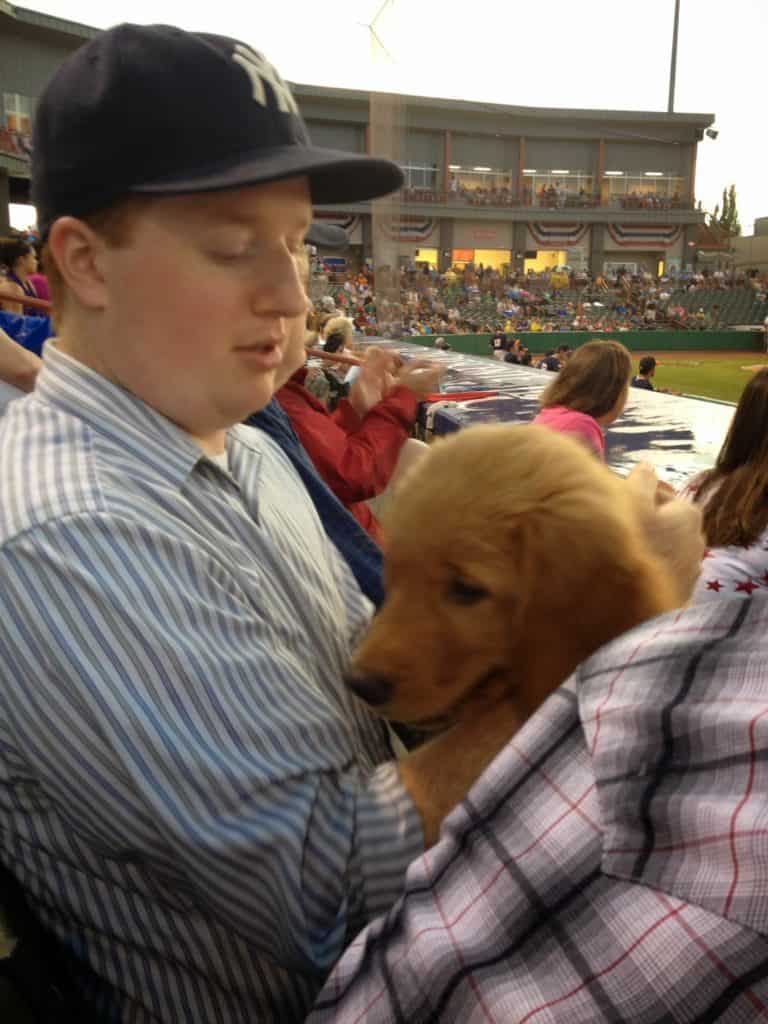 He enjoyed tine with his dad, however.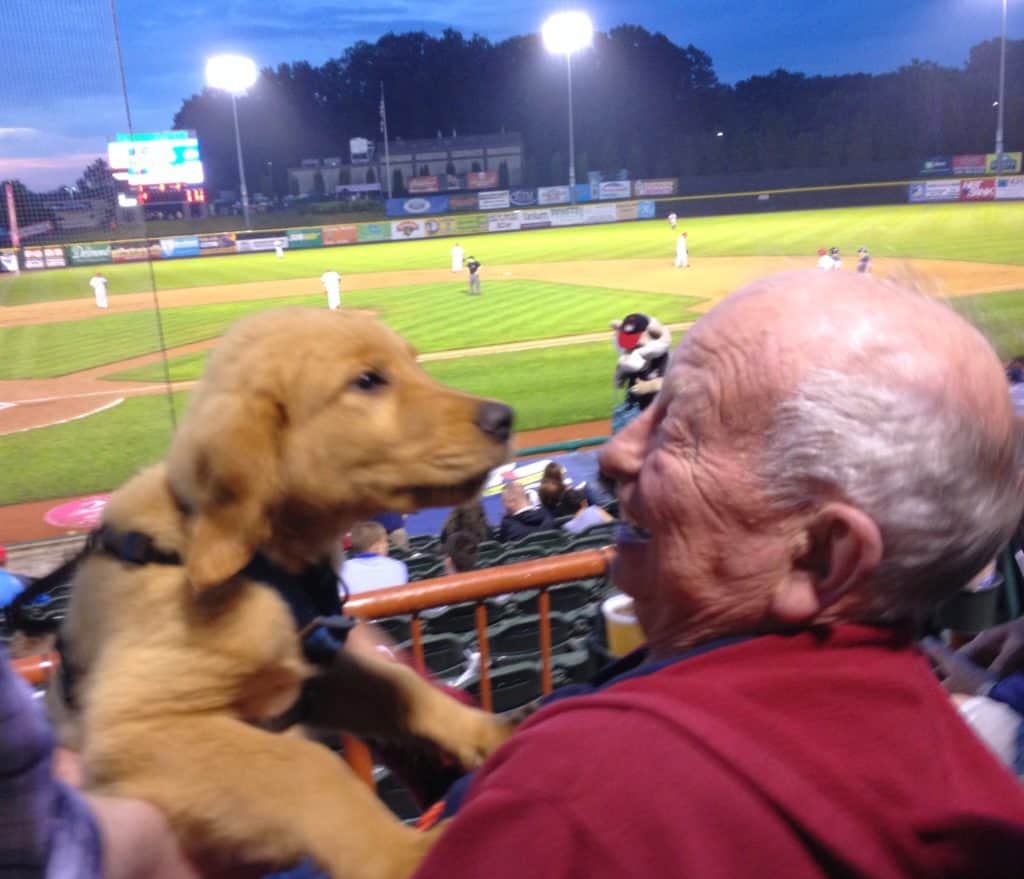 Zeke met a new friend who gave him some love.
Here's Tim, our pal who babysat Ike when Mike was in the hospital.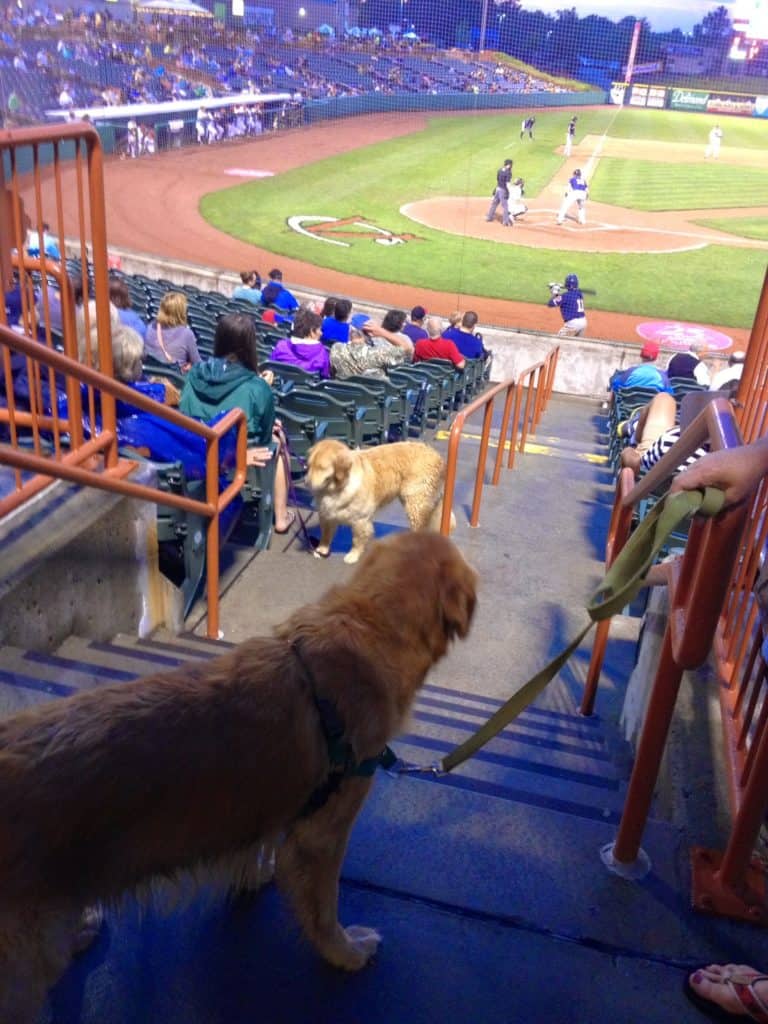 Ike checked out a cute golden in the stands.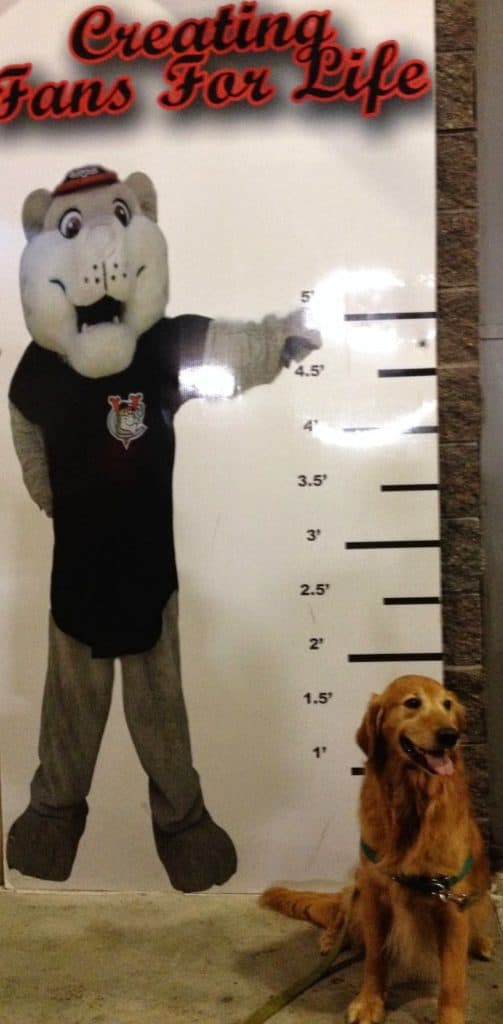 Ike measures up!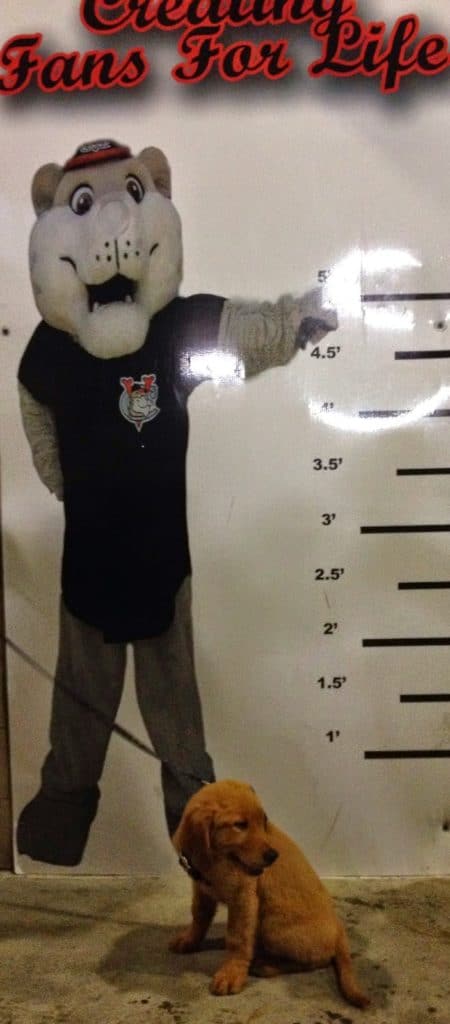 Zeke has room to grow.
Does your community or professional team have Bark in the Park? If so, check it out, and have a pawsome time, like Ike and Zeke!