I have some exciting news! I can officially announce, Kelly has a new brother!
MEET BROOKS!!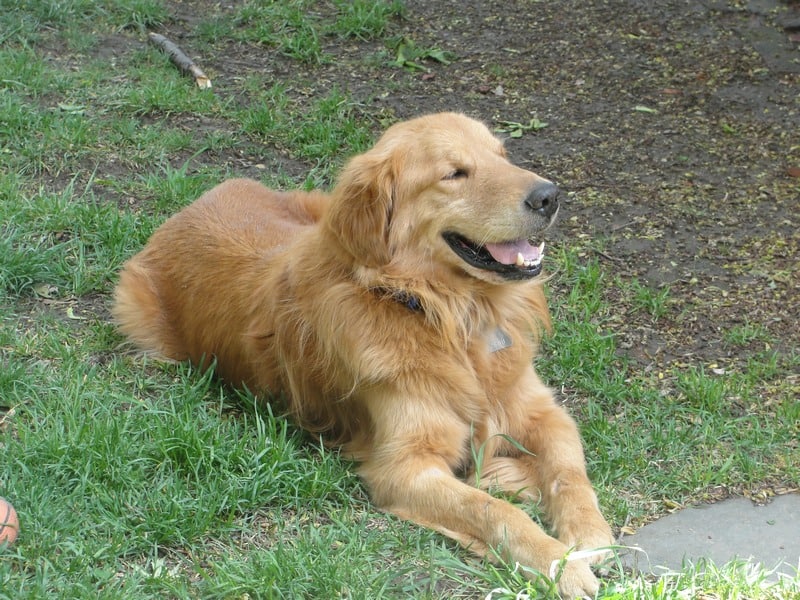 I'm feeling good here!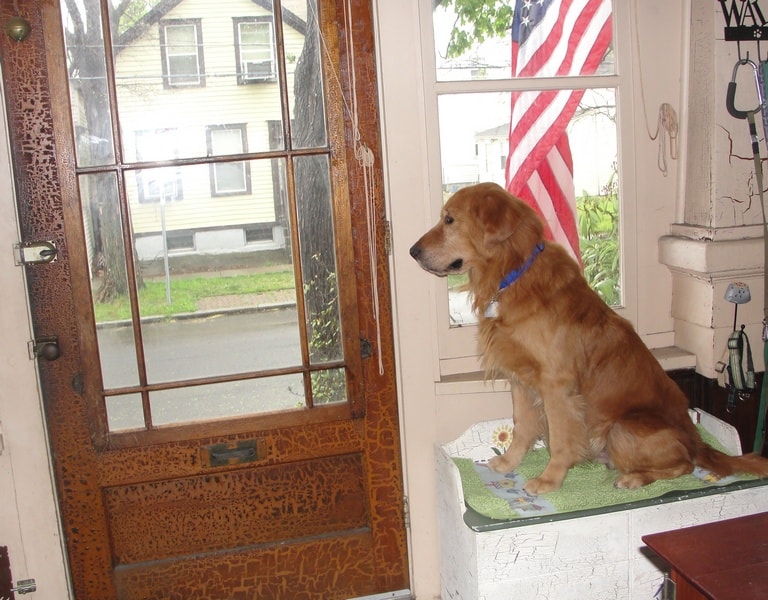 Hmm, do I see a squirrel out the window?
Some of you know that, sadly, things didn't work out when we brought home our first dog (I'm happy to report that Moses is doing great and happier than ever!). But we wanted to open our home to another dog so much, and –guess what? Peppertree Rescue came through!
Here are a few facts about Brooks:
*He is a male Golden Retriever
*He was abandoned by his former owners. We don't know how long he'd been on his own.
*The rescue group gave him the name of Parker, but we decided to change it to something that was special to us. A new start, a new name.
*He'd been in a rescue shelter for a year without anyone taking any interest in him
*He's got a skin condition on his back and belly and hematomas in his ears (allergies?)
*His fur on his back, hind legs and tail was shaved and is just now growing back nice
*He's 11 years old!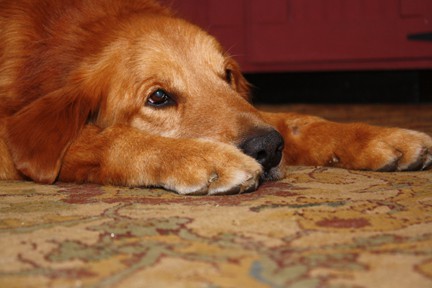 Life was tough before, but I don't need to worry anymore.
At first, my husband and I didn't want to consider an 11-year-old dog. I love senior dogs, but could I bear risking having my heart broken and possibly losing him after what could be a short time? All that emotional investment. And, who knows what kind of condition he was in after being abandoned? But my husband begged to meet him and once we met him, we just had to give him a second chance. It's pretty hard to meet a homeless dog and walk away….especially this face!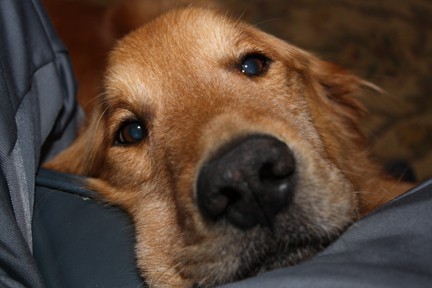 Won't you love me, please?
Technically, we have a few more days to complete the rescue group's two week trial period, and then Brooks will be officially adopted. But I can tell you right now, he's already a part of our family.
Speaking of which, I bet you are dying to know how Kelly is getting along with him? You'll have to tune in tomorrow to find out! But I promise you, this time now surprise endings. Brooks is here with us to stay.