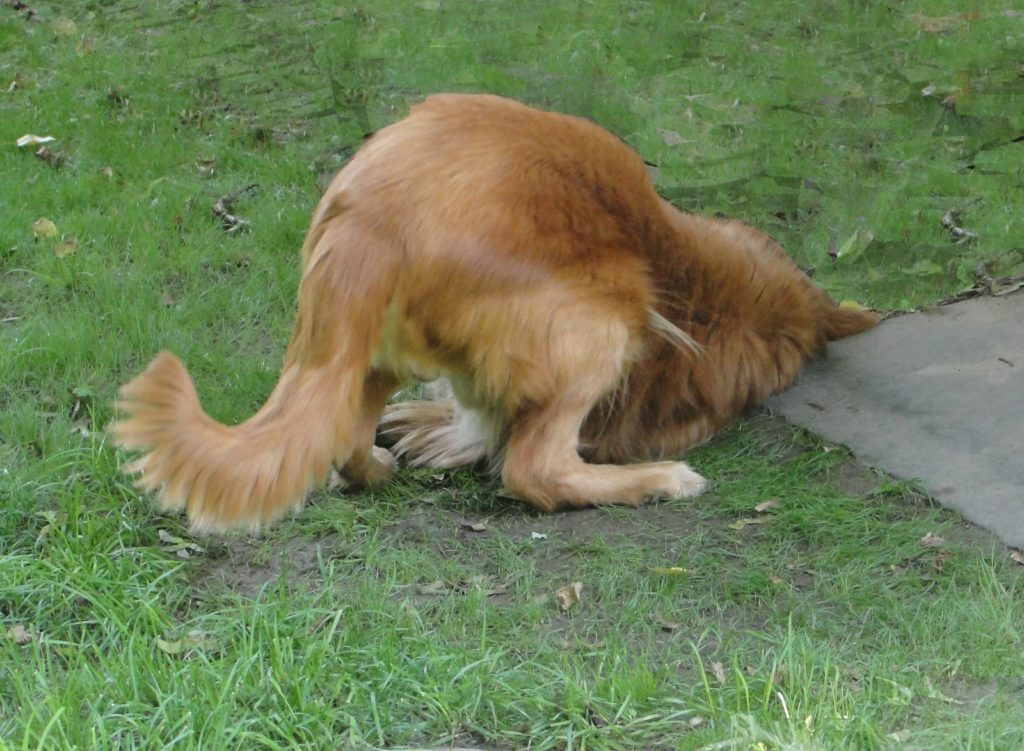 Recently I attended Petvocate's webinar on fleas and ticks. Petvocate is an online community supported by Pet Armor. I attended even though, I smugly thought, my dogs never had fleas. Then, about a week after the seminar….Brooks got fleas! I didn't know that would be a fringe benefit! But more on that in a moment.
Ticks— now ticks we have. Kelly got Lyme disease (spread by deer ticks) and so did our previous dog Hudson. It's a horrible disease, so I also wanted to learn anything I could about tick prevention and treatment.
Dr. Karen "Doc" Halligan answered our questions about fleas and ticks, such as their life cycle and how they can harm pets. One question was how to tell if your dog has fleas, or if what you see is just ordinary dirt. The answer is to use a flea comb and get out the tiny black spots. They may not be fleas themselves, but "flea dirt" (yes, that's flea poo). Put on a paper towel and get it wet. If it turns red, then it's fleas. (the red is blood).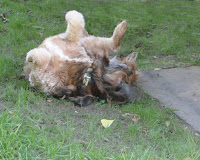 Kelly looks like a furry mop.
Then we learned about Pet Armor topical treatment. I'm not entirely comfortable about putting chemicals on my dogs, but my veterinarian says the benefits are worth the potential drawbacks, and I trust her care. There may be some effective natural treatments for flea and tick prevention and I don't mean to dismiss them in this post. But because my dogs have been through lyme disease and because the health consequences of that are devastating, IN OUR CASE I feel it is warranted to continue using topical treatments.
Fleas and ticks are not just a simple nuisance. They can have many health consequences. Not only that, my vet told me that a flea bite is not just a little itchy…it's like fire to a dog. Some dogs are more sensitive than others. Brooks just happens to be one of those super sensitive…and allergic to fleas. ugh.
So back to the webinar. Maureen Svoboda discussed the topical product Pet Armor. She told us that Pet Armor contains fipronil, the same active ingredient as in Frontline Top Spot. It's also available at Petco, Target and Walmart. One downside, I've heard warnings about getting your flea treatments online or at department stores. Some claim they are not as well monitored and regulated. But we also learned that Pet Armor is the official brand of the ASPCA, and they use it on all their pets. Also, Pet Armor has been thoroughly tested and the results show that it is just as effective as Frontline. If cost is a factor, it's up to each person to determine if it is worth trying the less expensive product. The website has coupons, QandA and lots of helpful information too.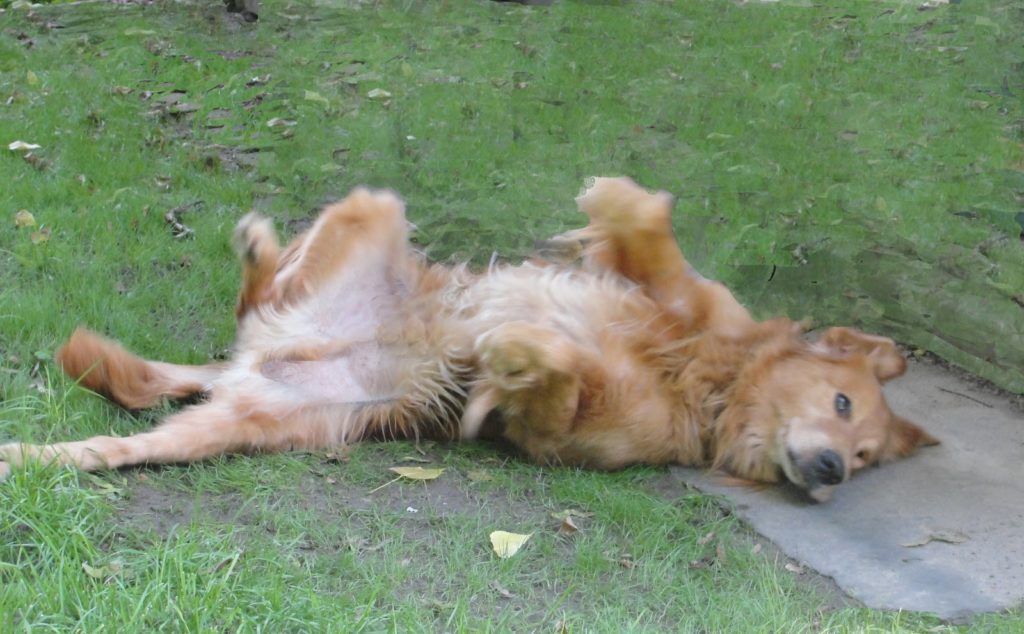 A few weeks ago we took a trip up to the mountains, where there was long grass, and I think that's where Brooks got fleas. Funny, because Kelly was there too, and she didn't get any fleas. I'm not sure what makes some dogs attractive to fleas and not others.We treated him, we treated Kelly just to be safe, we sprayed the entire house, washed ALL the linens and pillows, washed all their toys, scrubbed everything ceiling to floor. HUGE ordeal. Now the fleas are gone. But two weeks later Brooks was still itchy. He bit his tail until it bled. I checked and no fleas. So off to the vet he went. Turns out he's allergic to fleas. She said that the effects can last for a month after the fleas are gone. Poor Brooks. So, he's back on steroids for a little while, and topical creams and all that.
Do you use topical flea and tick treatments? Have you tried Pet Armor? Has your dog ever had a severe reaction to a flea treatment? Have you found a natural product that works?
* Full Disclosure: I was sent six samples of Pet Armor to try, along with a fun package of two dog Frisbees, bandanas and a travel water bowl. All the opinions and comments are my own, and I was not influenced in any way by the free products.I have not yet tried the Pet Armor on my dogs, so I can't yet speak to how they reacted and how well it worked on Kelly and Brooks.