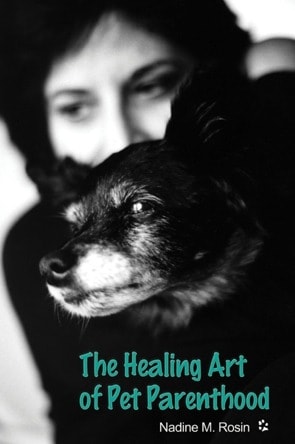 Looking for a great gift to give this Christmas? Here's a touching book you'll want to pick up for every pet lover in your life. The Healing Art of Pet Parenthood by Nadine M. Rosin.
Two of the most emotional issues pet owners can deal with: cancer, and grieving the loss of a pet. Although Nadine M. Rosin had to deal with both, she brings us a story of joy and hope. The Healing Art of Pet Parenthood shares the lives of Nadine and her beloved Cockapoo-terrier, Buttons.
Question: Why do you use the term "pet parenthood?"
Nadine: I always cringe a little when I hear the term pet "owner". In the case of cats, well, it is laughable how it just doesn't apply. Cats don't allow themselves to be owned by anybody or anything! When it comes to dogs, I believe it is somewhat arrogant for us to refer to ourselves as their owners. They are so much more connected to love and goodness than we are. They embody the very best of our humanity. No dog has ever lied to me, hurt me, or betrayed me. I wish I could say the same of humans. I don't believe as humans (myself included) we conduct ourselves in ways that warrant our declaring superiority over or ownership of canines. Maybe we can build computers and skyscrapers, but until we can live with the same unconditional love, forgiveness and universal acceptance that dogs demonstrate every minute of everyday, I will be sticking with the term "pet parenthood" rather than "pet ownership". In truth, it would be more accurate to say that every dog I've ever lived with has owned me, rather than the other way around.
Question: Your dog Buttons greatly inspired your life, and this book. What were some of Buttons most endearing traits? Silly habits?
Nadine: Buttons inspired the book because of her stalwart spirit in overcoming cancer. When she was given 6 weeks to live without chemo, radiation and amputation, and I instead, implemented a 4-month holistic cleansing program, she was subjected to hourly doses of some pretty awful tasting stuff. Her willingness to partner with me every step of the way and embrace the treatment was nothing less than inspirational. I felt her story had to be told.
Her endearing traits and silly habits would fill a book, or at least several chapters (and it does) so for the sake of brevity here, I will share one ditty that isn't in the book. My friend Pamela had stopped by with her Sheltie, Rider, just as I put Buttons' bowl of food down on the kitchen floor. Rider got to it before Buttons did and when Buttons entered the room and observed Rider eating her food, instead of growling, or trying to get at the bowl herself, or even looking at me for more, Buttons "stormed" out into the next room and immediately sat in the far corner facing the wall with her back to us. Every time Pamela or I tried coaxing her out of the corner, Buttons would merely turn her head to give us a dirty look and then turn back to stare at the corner wall. There she sat until Rider was finished eating, while Pamela and I laughed and shook our heads.
Nadine M. R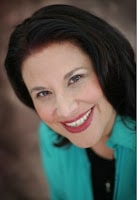 osin is a holistic pet care advocate, consultant and researcher, nondenominational minister, blogger and author of The Healing Art of Pet Parenthood: a true story about the human-animal bond, healing canine cancer holistically, and an empowering new take on the grieving process when a beloved animal passes away. Sold here or Amazon.com and all online book retailers. Contact her for more information on the book and one-on-one phone consultations with Nadine.
Join us next Friday for part 2, where we'll learn more about Nadine's regimen for treating Button's cancer, and how Buttons survived to the wonderful old age of 19!