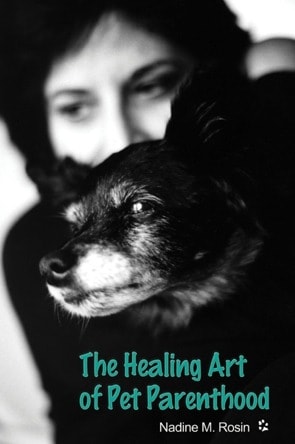 Last week we met Nadine M. Rosin, author of The Healing Art of Pet Parenthood. I recommend this book to everyone who loves a dog, or has ever lost a pet.
Last week Nadine told us about why she wrote the book, and why she refers to the human-pet relationship as pet "parenthood." Today she shares how she dealt with her Cockapoo-terrier's illness, and how you can give your pet the best life possible.
At 8-years old Buttons was diagnosed with cancer, and given 6 weeks to live unless she had amputation, chemotherapy and radiation. Instead, Nadine launched a carefully researched holistic regimen, and after a few months Buttons was cancer free. Buttons lived—not six more weeks, but ELEVEN MORE YEARS, to the age of 19!
Question: Are there any myths surrounding the care and treatment of cancer in pets?
Nadine: In my experience the myths are that any diagnosis is hopeless and that there is only one successful treatment protocol. When Buttons' cancer was discovered, the lab did the biopsy twice to ensure accuracy of such a lethal diagnosis. The vet assured me that my beloved canine would be dead in 6 weeks without the standard, allopathic treatment of cut/burn/poison. Because I already had a substantial background and knowledge base in alternative medicine and holistic healing, after much soul-searching, I was able to "go against" his advice. At first, I was scared to abandon convention, but since holistic treatment allowed Buttons to thrive cancer–free for an additional 11 years (to the age of 19) I am so glad I found the inner strength to do so.
Question: What should we do if our pet has been diagnosed with cancer?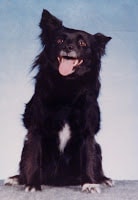 Nadine: I would encourage others to research and gather information BEFORE ever getting such devastating news. One of the first things I do during a holistic consultation with pet parents is to go over all the products they use in their home with a fine-toothed comb. I believe there is MUCH we can do to prevent ever getting a cancer diagnosis. A pet's body will metabolize everything so much faster than ours. When we unknowingly overburden their immune system with a combination of the often toxic chemicals in dryer sheets, fabric softeners, air fresheners, flea treatments, shampoos, and carpet cleaners- just to name a few, we are just asking for trouble.
Question: What advice do you have for those grieving the loss of a pet? How can your book help?
Nadine: FEEL IT! We are so used to squelching all our emotions in this country- especially the "uncomfortable" ones. I believe that in itself contributes to our own skyrocketing cancer rate. Grief is a process and one truly heals from going through the process in whatever time it takes, not by "getting over it" as quickly as possible. By honoring the sorrow, by leaning into it and letting it breathe, we are taken to places within ourselves that are no less than magical. The depth of one's grief is in direct proportion to the depth of one's love. There is a gift in the depth of all that grief and love and for those brave enough to go there, my book will be a cherished and trustworthy companion.
Nadine M. R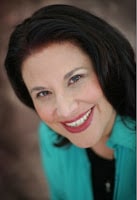 osin is a holistic pet care advocate, consultant and researcher, nondenominational minister, blogger and author of The Healing Art of Pet Parenthood: a true story about the human-animal bond, healing canine cancer holistically, and an empowering new take on the grieving process when a beloved animal passes away. Sold here or Amazon.com and all online book retailers. Contact her for more information on the book and one-on-one phone consultations with Nadine.
Learn how to give YOUR OWN beloved animal the best life possible by joining them as they explore the world of holistic pet care to successfully treat canine cancer. This is her true story. It is only one version of a story shared by millions of pet parents.