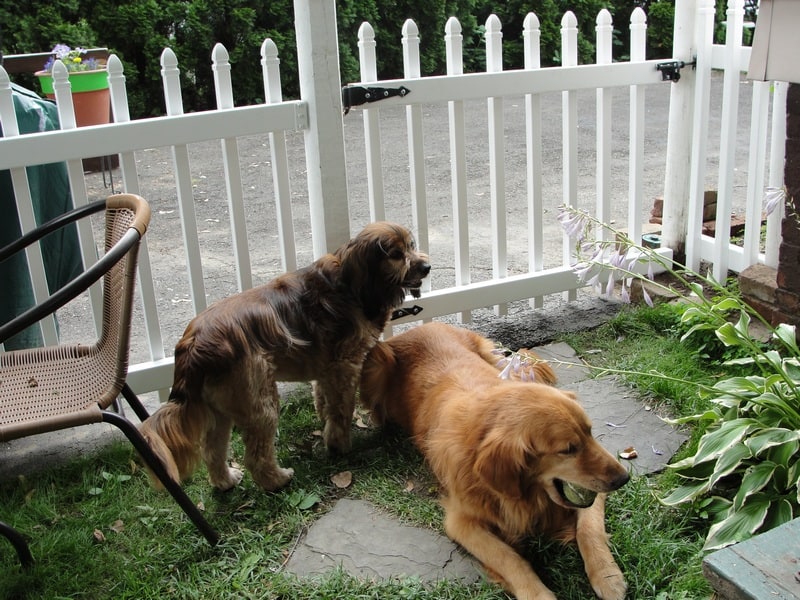 It's almost back to school time! It's sure to be busy, maybe a bit stressful, but it can also be fun. You can enroll your dog in obedience or good citizen classes…dogs like school too! Or practice some new training techniques at home. To get the back-to-school season off to a great start, join us at Event Barker's Bark to School Twitter party tomorrow from 8-9:30pm.
What is a twitter party?
It's a virtual party, so that's got to be fun, right? It's a way for people with a common interest to get together and chat about a specific topic. And, you can win great prizes, including leashes, harnesses, books, training treats, shampoo, and more, and a grand prize valued over $250!
Okay, what else do I need to know?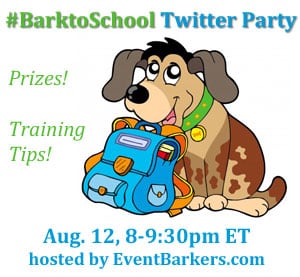 How can I join?
1. RSVP here. In order to win prizes, you need to RSVP!

2. sign in to Twitter tomorrow night at 8pm and be ready to hit the refresh button!

3. Use the twitter handle #BarktoSchool
I'll be there tomorrow too, talking about my books, dieting, and looking to find out more about you and your pets! I hope to tweet with you tomorrow.
Sponsors:
Event Barkers
All Things Dog blog
Dogtipper.com
Nature's Logic
Minutes for Fido
My Pet Allergies
Paris and John's Country Home.
Holistic Dog Trainer Alecia Evans and Walk in Sync
Peggy's Pet Place
#BarktoSchool sponsors are providing products as prizes for our winners and working with the Event Barkers team to help you learn more about their products and services. There is no purchase required to enter or to join in the Twitter Party.