Hi and welcome to January Pet Roundup!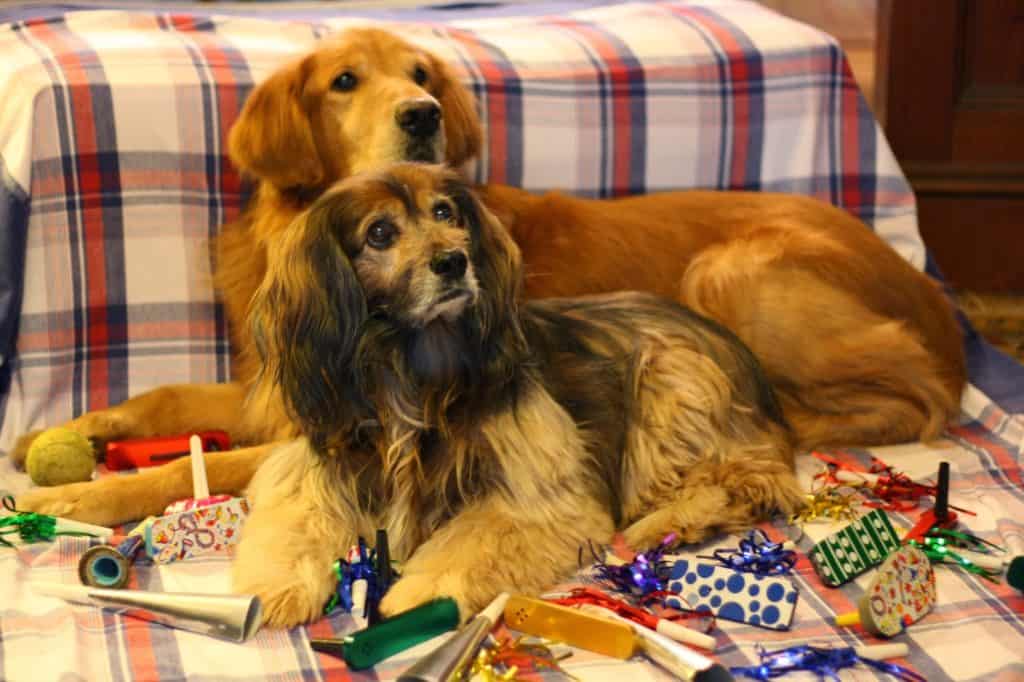 Happy New Year!
January brings us many worthy pet blogging events.
Friday is the Pet Blogger Challenge, hosted by Go Pet Friendly, and Will My Dog Hate Me.
I'll be joining in, so check back for my answers to some soul-searching questions!
Train your Dog Month Challenge is hosted by Something Wagging This Way Comes, Rescued Insanity, and Alfie's Blog. Start working now on a new training or bond-building activity with your dog, and link up to the hop (You can find them in the linky tools here and here ) at the end of the month to report your progress!
Also, join in and commit to stepping up your fitness routine with Blog Paws Get Fit with your Pet Month. Don't forget FitDog Friday every week is a great way to share what you've been doing to get fit with Fido–co-hosted by Peggy's Pet Place, Slimdoggy, and To Dog With Love. And Slimdoggy's Pet's Move helps keep us all motivated!
AND there's Blog the Change for Animals, January 15th. Join in, and write about your favorite volunteer, shelter, rescue group or other cause. Choose to make a fresh commitment to act on the behalf of animals, inspire others to do the same, and spread the word.
K9Kamp is back! Held twice a year (January and June), K9Kamp is a blog hop event where you can get fit with your dog! The challenge will be issued on January 24th, so be sure to stop by co-hosts Peggy's Pet Place, Slimdoggy, and To Dog With Love to find the challenge. Work out with your dog at home at your own pace, in your own time. Then, at the end of Kamp, check back at the wrap up blog hop and post your results! You can read what everyone else has been up to, too! It's fun!
Looking ahead, please join Give Cancer the Paw blog hop co-hosted by Peggy's Pet Place and Pooch Smooches, on February 6th. Just blog about anything related to pet cancer and link up. This is a place to share, support, and help each other, whether we've experienced cancer in our pets' lives or just want to be there for others. Please join us!
Now, on to the winners! We had a lot of contests in December, so here we go:
Zuke's
1st place- Jill Chance
2nd place- Pameala Webster
3rd- 5th place- Olivia Rubin, Fraankie and Ernie, Kayla Patton
2 bags each My Dog Ate It treats
Jen deHaan
Danielle Murgia
Gloria Hood
Linda Symoniak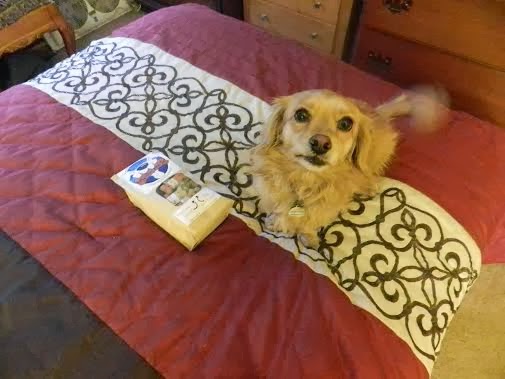 Danielle's adorable pooch Sissy enjoys her treats!
Allied Shirts custom designed t-shirt- Sandy Weinstein
I and Love and You Supplements- Carey Runzel-Oberly
Wag 'n Load–Brittany Phillips and Jessica G.
Duck Dynasty dog coats and beards– Jennifer Costello, Jane Blust Eddy, and Lana Bunch
PetBox–Mallory G