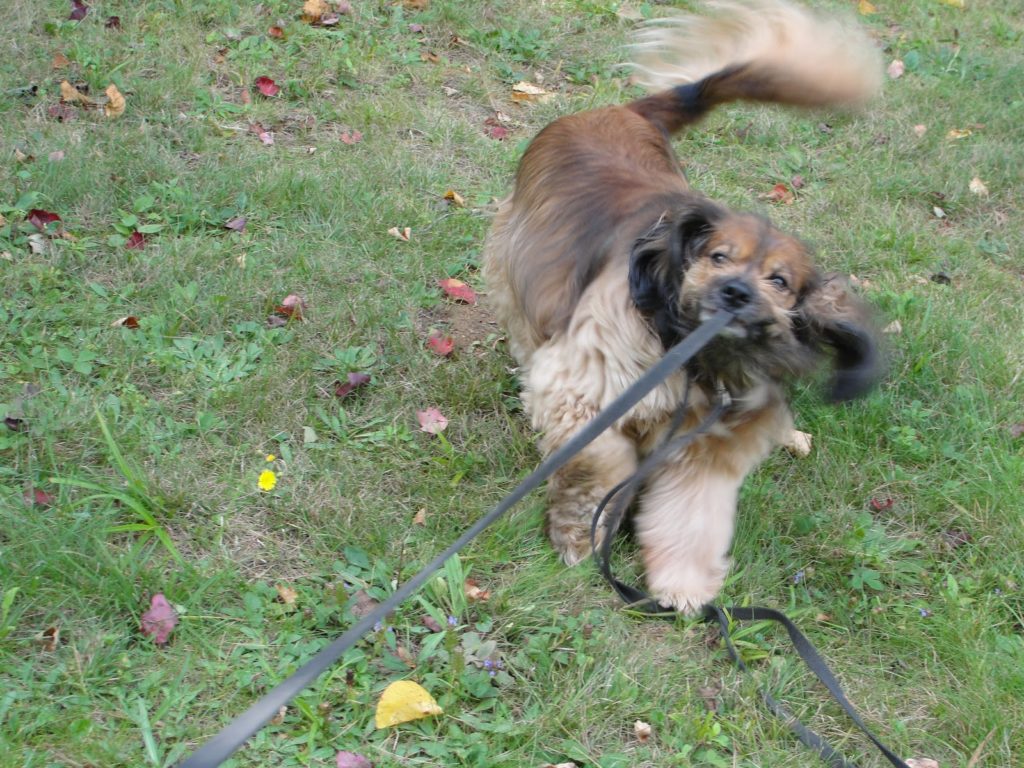 C'mon, Join us!
Pawing through the Alphabet.
K is for K9Kamp
Only a few short months ago (it seems like forever ago!) Kelly, Koly from Kol's Notes, and a gang of blogger friends joined together for Koly and Kelly's K9Kamp. We had so much fun, worked on some fitness challenges, and gave away a ton of prizes too! I thought I'd take this time to answer some of your questions.
Q: Wait a minute! What is Koly and Kelly's K9Kamp?
K9kamp is a participatory blogging project involving fitness challenges, healthy recipes, weight loss tips, prizes, and more. Our goal is to celebrate the bond between pets and pet parents by getting fit together. The Kamp ran for 6 weeks this past September.


Q: Will there be another one?
You bet! We had so much fun last year, we couldn't wait to do it again! We thought what better time to run K9Kamp than spring, so we can all get in nice shape by summer. So look for Koly and Kelly's K9Kamp this May.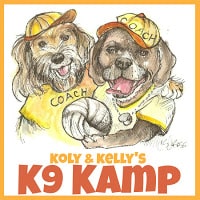 Q: What kind of challenges am I in store for?
Some of our most popular challenges last year were "Fetch it Yourself" and "Tug and Tone." The challenges involve walking, jumping, chasing, and simple steps you can easily learn and do along with your dog.

Q: I'm not in very good shape. Will this be too difficult for me?
All the challenges can be adapted to fit any fitness level. We'll suggest adaptations, or you can alter challenges yourself to meet your needs.



Q: My dog and I already work out, eat healthy and are in great shape. What's in it for me?
Even those who are already fit will enjoy the opportunities to vary your routine and have fun bonding with your dog!


Q: Prizes? Did I hear prizes?
Absolutely! Last year we gave away DVDs, collars, leashes, fetching sticks, a copy of Dieting with my Dog, e-subscription to FIDO Friendly magazine, ID tags and much more! Not to mention the final pawsome GRAND PRIZE package!


Q: What's new at k9kamp this year?
We'll have all new challenges! More exciting prizes! And a new, easier to follow organization with fewer challenges and more time to participate. What stays the same is the fun!


Q: How can I get involved?
Keep watching here and on Kol's Notes for updates. In April, you can decide whether you want to be one of our Featured Bloggers and commit to participating in every challenge, or drop by and participate as you can. Then, in May, the fun begins!
And now, here is your chance to give us your input. If you participated last year, what did you think worked well, and what needed tweaking? If you weren't involved last year, what would you like to see in k9kamp? How can we help motivate you and your dog to get fit together? We'd love to hear your ideas!