We hope you had a blast at K9Kamp and our theme this year, Backyard Fun and Games. Today is the day we get to find out how everyone did. So join us around the Kampfire. And if you were a K9Kamper, be sure to link up!
Here's what we did for K9Kamp:


BACKYARD OF BALLS!
As we mentioned in one of our Kamp posts, we're having some work done in our back yard, so we had to pack up and take our fun to the park (and in the process, we gave away a great Solvit ramp and side door adapter), a local ball field which gave us room to run, and was partially fenced-in.
We gave the dogs a variety of different balls to play with.
Here's Big Brother, throwing a ball with the Wood Chuck ball launcher.
For Ike and Zeke, the best game of all was Keep Away.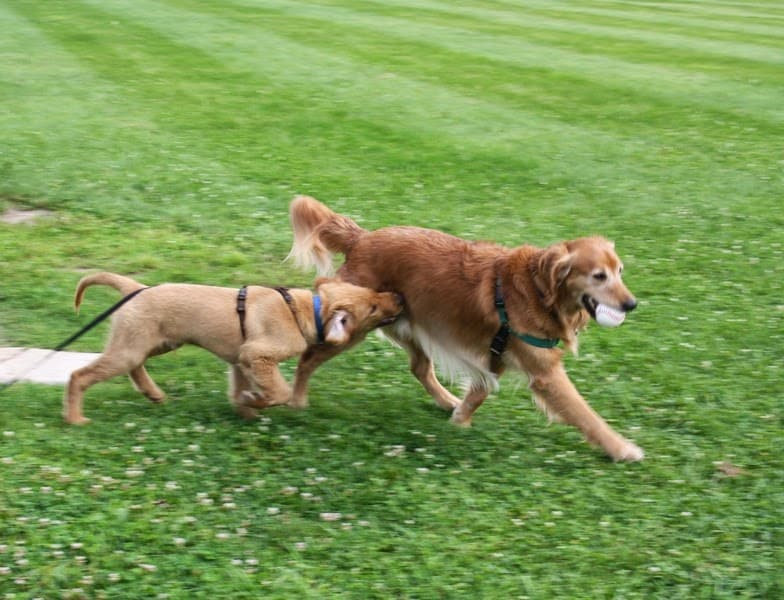 Zeke plays dirty. Ouch!

Kelly took a hydration break.
The dogs loved their Backyard of Balls K9Kamp fun!
Also, Congratulations go to Jan of Wag 'n Woof Pets for winning our awesome K9Kamp prize package!
Let's all gather 'round the Kampfire now!
FitDog Friday is co-hosted by Peggy's Pet Place, Slimdoggy, and To Dog with Love. Join our hop!