Okay all you Kampers, gather around. It's FitDog Friday again. And Coach Kelly has something to say.
Meet our K9Kamp Official Trainers- K9 Fit Club!
Diana Ozimek is the Director of Trainers from K9 Fit Club, the most pawsome gym in the world, where you can work out with your dog! Diana and K9 Fit Club are not only our Official K9Kamp trainers, but also featured in my forthcoming book, The Dieting with my Dog Guide to Weight Loss and Maintenance (available summer 2013), offering up trainer tips and instructions for fantastic exercises to do with your dog. We have a sneak peak for you today–a guest post from Diana, with one of the exercises from the book!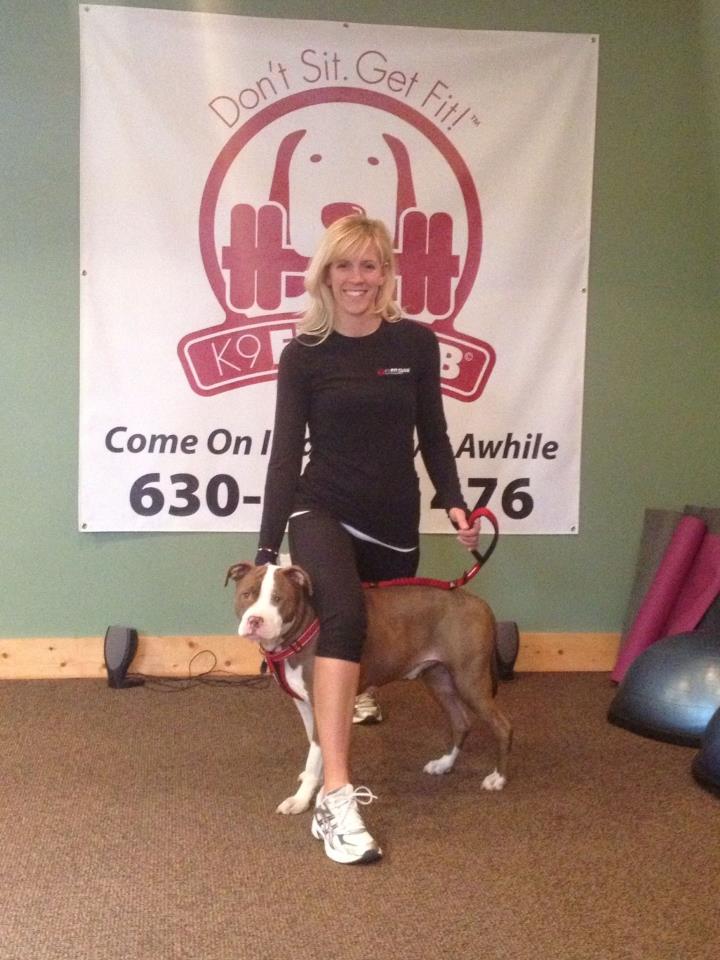 Get Fit with a K9 Fit Club Trainer
Guest Post by Diana Ozimek, Director of Trainers at K9 Fit Club
At K9 Fit Club we know how much fun it is to workout with our dogs. Now it's time for everyone at K9 Kamp to have fun and get all the great benefits of working out with their dogs too! Your dog is your best friend and your best workout partner, they will never cancel on you, are always happy to exercise and it's just more fun to have them by your side. Working out with your dog will help you become a consistent exerciser and you'll start seeing the results of your hard work. Your dog benefits as much as you do. They will have a stronger bond with you while staying healthy and fit. Active dogs who live at a healthy weight will avoid health issues and diseases just like we do. Regular exercise for your dog will also help curb anxiety and negative behavior that can come on when they do not have consistent exercise and training.
Try this exercise to help you lose weight and increase muscle tone. Have your dog try it with you so they can be healthy and happy too.
Partner Push-Ups*: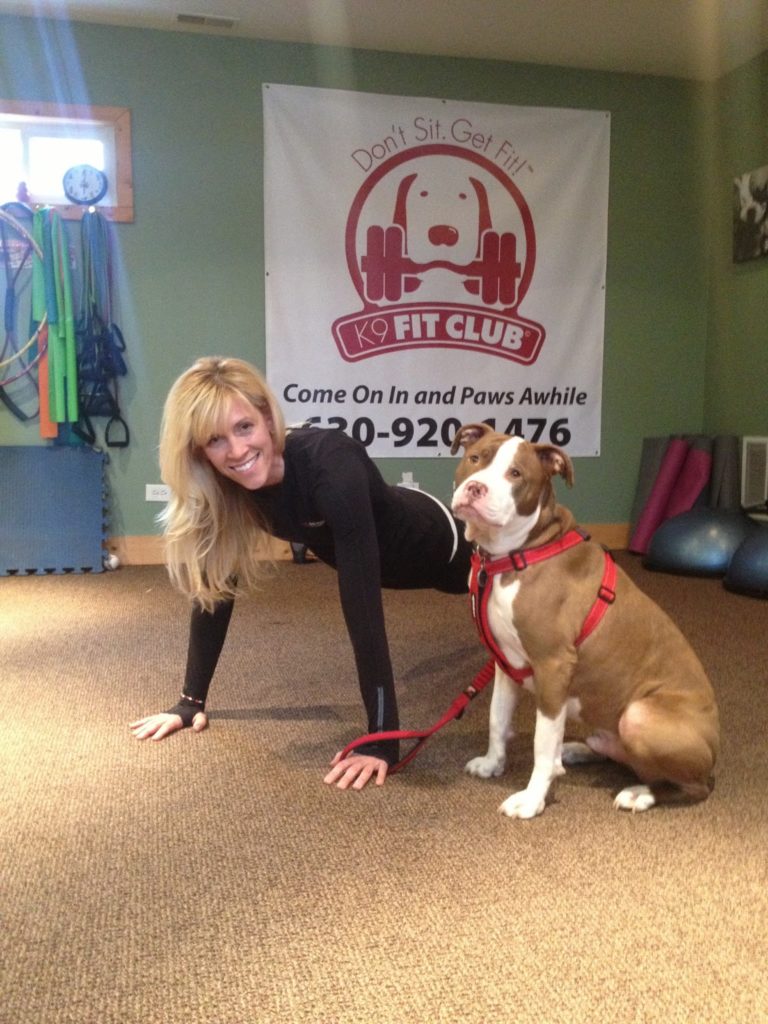 Ask
your dog to sit or lay down next to you.

When
you move into the push up position, it is helpful to hold the leash held in
both hands, if your leash is long enough.

Perform
10 push ups keeping your head up in line with your spine and abs pulled
tight.
At the same time, your pup can do push ups with you! Ask them to rotate between a sit and a down,
3-5 times.

Give lots
and lots of praise each time they follow your command!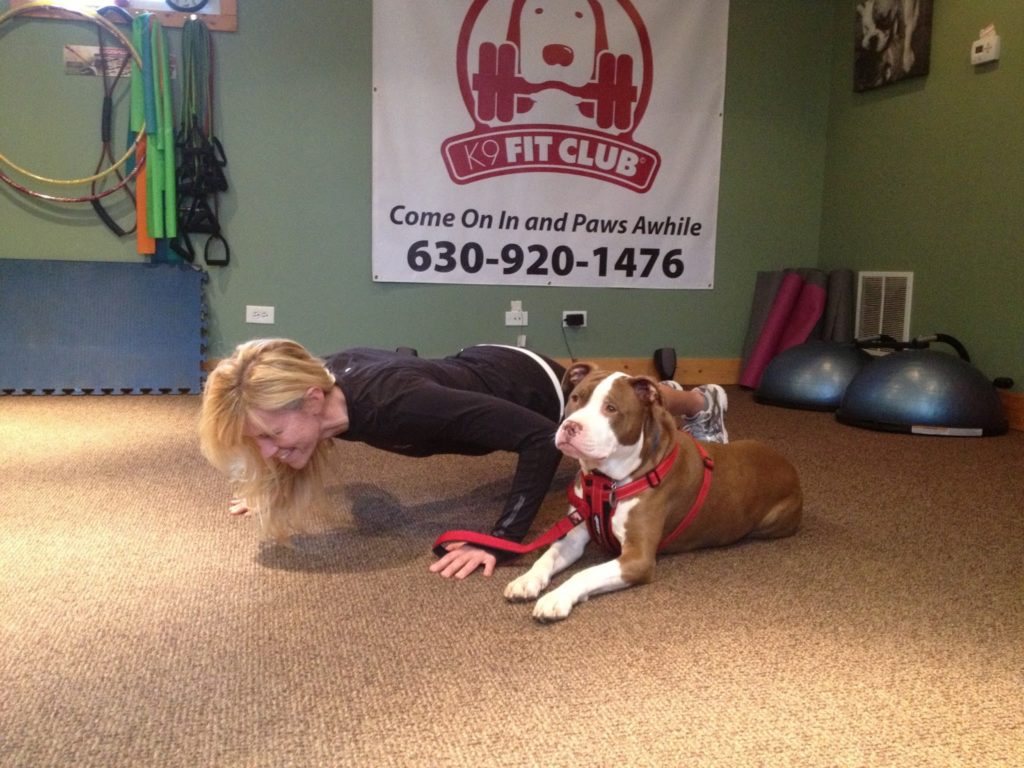 *Exercises from The Dieting with my Dog Guide to Weight Loss and Maintenance (summer 2013).
Next FitDog Friday co-K9Kamp counselor Kol from Kol's Notes will feature another exercise from Diana, Zeus and K9 Fit Club, so be sure to check it out! And visit K9 Fit Club's website for more information about their gym. If you don't have one in your area, you could even get one started!
Kelly reminds you, there's still time to enter our K9Kamp Rafflecopter for a prize package valued at $200!
Join our FitDog Friday blog hop co-hosted by Peggy's Pet Place SlimDoggy, and To Dog With Love.
Want pawsitive pet tips, good news, and special bonuses? Content not already on the blog? Subscribe to my free newsletter. Kelly and I can't wait to see you there!